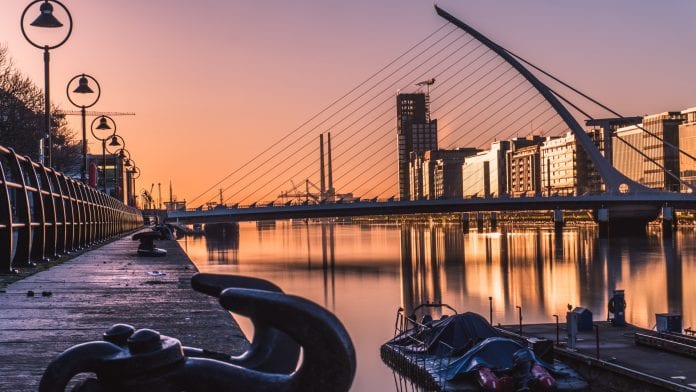 Europe Canna Expo (ECE) kickstarts their 2020 event series in Dublin, Ireland on the 3-4 March.
Europe Canna Expo are elated to announce Mile High Labs as the Platinum Sponsor for the Dublin event in 2020. Mile High Labs is the global leader in cannabinoid extraction and manufacturing.
The company supplies bulk cannabinoid ingredients and private label CBD products to the world's leading consumer brands. Headquartered in a 400,000-square-foot GMP and ISO 9001 certified production facility in Broomfield, Colorado, and with the European headquarters in Belfast, Northern Ireland, Mile High Labs is the largest compliant supplier of cannabinoid isolates, distillates and water-soluble formulations.
In addition to bulk ingredients, the company produces cannabinoid-infused tinctures, capsules, tablets, topicals and gummies.
As a part of our media partnership Medical Cannabis Network readers can use this special discount code – HEALTH10 – to redeem 10% discount for tickets across all Europe Canna Expo events. Use this link to register, click "Enter Promo Code" and type your unique code to get the discount.
ECE 2020 partnerships
Mile High Labs said: "Mile High Labs is proud to partner with Europe Canna Expo in 2020 as Platinum Sponsors, supporting the growth of the event series in Dublin, London and Zagreb. The company's industry-leading compliance and sophisticated approach to quality assurance and quality control ensure the consistency of Mile High's cannabinoid ingredients, and as the industry strives for stricter regulation, partnering with this event cements Mile High's commitment to the European market."
B3 Labs will be the Bronze Sponsors for the event. B3 Labs said: "With deep roots in nutraceutical supplementation, chemistry and strategic partnerships in analytics B3 Labs is the premium white label cannabinoid and herbal formulations company. We are an industry leader and first in bringing together traditional homeopathy and modern science to formulate the most innovative cannabinoid products available on the market in our cutting-edge ISO accredited clean room facilities.
"With over 10 years of studies into cannabis genetics, cannabinoids and extraction technology we understand the full process from seed to shelf ensuring our raw material suppliers always adhere to our strict self-imposed standards and regulations. B3 Labs' scientific laboratories ensure our partners from all around the world trust us to deliver a compliant, quality and safe product consistently.
"Our work at B3 is centred around continuous R&D into the creation of efficacious products with the use of cannabinoids, herbs and vitamins using ground-breaking technologies to provide our clients far superior products to the competition."
Brand Incubator and asset development company Medgro will also be a Bronze Sponsor for Europe Canna Expo Dublin 2020. They are invested in the Cannabis industry enlisting the star power of Hollywood's brightest celebrities, world renowned medical physicians and elite athletes and businessmen to educate the public on the benefits of Cannabis.
ECE Dublin 2020 will be held at The Shelbourne; the most historic hotel in Dublin. The 2-day hybrid business and consumer event, the first of its type in Ireland, will provide senior level insights into the industry and highlight the opportunities that are available to Ireland as it continues to move forward towards an open CBD and medical cannabis market, from large scale cultivation all the way through to scientific and medical research.