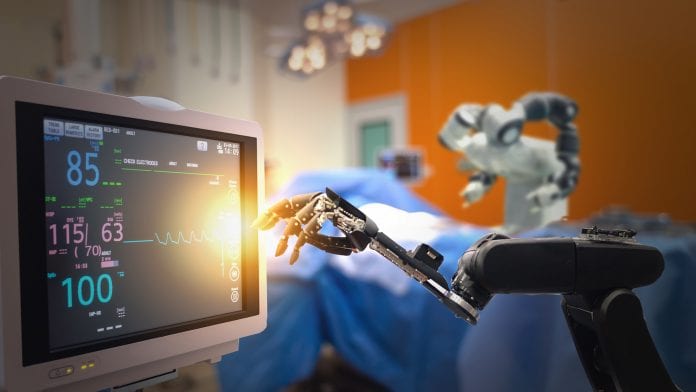 Explore how Microsoft UK has reported an 'encouraging increase' in the use of AI in UK healthcare – could we see a boom in health care efficiency because of this?
The study, conducted by YouGov, included the input of some 1,000 business leaders and 4,000 employees. The study found that regarding the use of AI in UK healthcare industry, 46% of healthcare leaders reported their organisation used the technology in some capacity, which essentially reflected an 8% increase compared to 2018.
The biggest growth areas reported were research-level AI, which grew 13% in the past 12 months, and robot process automation (RPA) and general automation both increased by 10%, while the use of voice recognition technology increased by 9%.
AI in UK healthcare
Darren Atkins, chief technology officer at East Suffolk and North Essex NHS Foundation Trust, said: "AI in healthcare is an extremely exciting prospect. It's not about replacing staff, but allowing them to maximise their skills, be more efficient, spend more time with patients and, ultimately, get better outcomes."
While the adoption of AI in healthcare was below that of the national cross-industry average of 56%, Microsoft explained how the findings demonstrated "recognition of AI's transformative potential for healthcare organisations is becoming increasingly widespread – not just when it comes to central or so-called 'back office' processes but by genuinely enhancing the quality of patient care".
However, despite this, the findings suggested that the use of AI in healthcare largely remained restricted to experimental applications.
Transparency needs to improve
The study also reported a worrying lack of transparency around the implementation of AI within healthcare organisations: with 96% of healthcare employees saying they had never been consulted about the introduction of the technology by their boss.
At the same time, 69% of employees said they had yet to complete training on how to use the technology within their role.
When it came to healthcare leaders, 37% of healthcare leaders said preparing usable data represented their biggest challenge to scaling AI.
Laura Robinson, senior director for Healthcare at Microsoft UK, said: "The biggest flaw in the UK health system is that it has the data that a lot of companies would happily pay for but there is no way to guarantee clarity of ownership or governance."
"Give clinicians back the gift of time"
Stephen Docherty, industry executive for health at Microsoft UK, said: "We live in exciting times where the speed of technology adoption is rapidly increasing and there are multiple opportunities to use AI to benefit healthcare.
"Above all, we need to give clinicians back the gift of time while using AI to determine insight from the data we have."