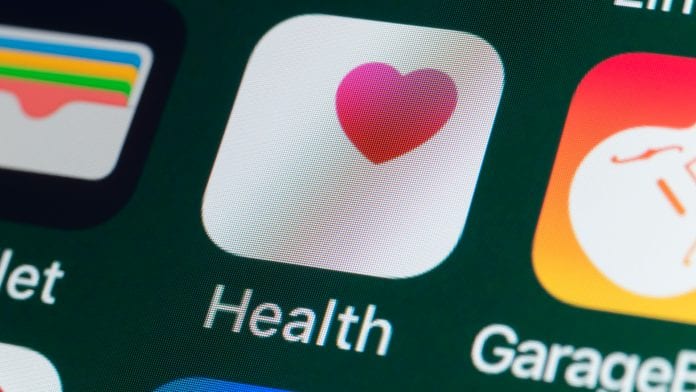 Big data has the power to revolutionise healthcare by powering user-friendly apps that lead to fewer costs and better life quality
Guest contributor, Ilya Kislenko, discusses how big data can revolutionise the healthcare industry.
In the US alone, healthcare costs are surging. In 2017, the spending amounted to $3.5 trillion (€3.2 trillion), with the average hospital stay day valued at $3,949 (€3,658), and the average hospital stay costs at $15,734 (€14,577).
These expenditures are a real burden for patients, insurance companies, and the entire medical system. Although big data has already found a place in finance and marketing, it can be truly life-changing when used in healthcare.
Why is big data a solution for healthcare?
Using big data means collecting vast amounts of structured and unstructured information to identify patterns that can lead to groundbreaking discoveries, such as the cure for cancer or identifying genetic markers responsible for different chronic conditions like diabetes. This could eliminate life-long costs for patients with chronic diseases.
On a global scale, it could help prevent epidemic outbreaks, while on an individual scale it could help advance personalised medicine, which no longer treats the symptoms but the patient. It will shift the medical paradigm from treatment to prevention.
The healthcare app developers from Mbicycle state that the primary sources of big data in healthcare are electronic health records (EHR), public records, patient portals, research studies, government agencies' data and census, as well as patient-generated data from smartphones and wearables.
With costs rising every year along with the growing percentage of population suffering from various conditions, a new approach is needed. Old solutions are no longer economically viable.
Here are a few apps that use big data and have the potential to bring positive changes to the medical field:
The world of mHealth apps
At the end of 2019, there were about 45,000 mHealth apps available for download. Some of these are simple fitness trackers, while others are patients' companions or cancer-sign trackers. Here are some examples which are either very popular with users or have the potential to change medicine.
Fitness trackers
Conditions like obesity and cardiac diseases are responsible for more deaths than car crashes. One in four deaths in the US is due to heart problems. This means that adults should keep track of their eating and fitness habits to prevent health issues.
Wearable devices make these monitoring efforts easier, providing a wide range of sensors which measure heartbeats, blood oxygen levels, glucose levels and other vitals. These are fed into the system for the app to process them and give valuable real-time advice, for example, to go heavy on walking or stay hydrated, also helping keep motivation up.
One of the most popular apps in this category is MyFitnessPal, which cross-connects with services from Samsung and Apple HealthKit and other fitness apps like Fitbit or Garmin, acting as a health data hub.
The advice these apps provide is based on the millions of data points they have access to. Big data analysis is used to identify patterns related to the most effective dietary and exercise combinations for each user profile. Although each person is unique, the recommendation engine can find similarities between users and learn from what worked.
Robo-nurses
The advances in natural language processing (NLP) have led to the creation of smart virtual nurses, which can act as companions, show reminders, or provide answers to patients' concerns.
These apps usually work through popular messaging services like Facebook Messenger or WhatsApp. The app learns about the patient they are caring for, and with the help of big data analysis can identify both positive and negative patterns. Meanwhile, the database is updated with new data about the patient's health status and mood in real time.
Big data is also useful to create conversational nursing bots, which can help patients feel less lonely and provide them with much-needed answers about their condition in an easy-to-understand language. NLP means that the bots won't provide canned responses but will have a real conversation, much like a human nurse would.
An example of such a voice-controlled app that integrates well with Google Assistant, Alexa, and Skype is VirtualNurse.
Cancer detection and monitoring apps
The available health records regarding cancer patients provide enough information for machine learning models to create accurate algorithms for most cases. The apps available today allow patients to log their treatments and receive advice on how to manage their condition's side-effects for a better living.
One of the most useful applications of big data for cancer patients is computer vision. It allows the patients to log their treatment plan by simply taking pictures of prescriptions and medication. Two apps that provide these services are Cancer.Net and CareZone.
Computer vision has also made significant advancements regarding the early identification of tumours by analysing images and comparing the input with large data sets of pre-classified tumours. This way, we can hope to have apps that will pre-diagnose skin cancer as easily as by taking a selfie of the suspected area.
Patient apps
Since people use their phones constantly, making them the central hubs of their lives, it makes sense for doctors to adopt apps to monitor their patients with the help of the smartphone.
Such apps can be natural extensions of the EHR and help patients track their health state over the years, even if they change doctors. The app can hold all personal data and provide tailored advice based on it. By anonymising these records and analysing them in clusters, big data scientists can use them as the training sets for monitoring drug efficiency or try to find new co-morbidities.
Challenges and prospects
The very personal nature of medical information and the associated risks force mHealth apps to either stay on a safer side and offer limited functionality or go through lengthy and complicated approval processes.
There are numerous concerns about patient data privacy and the quality of the advice provided, but these obstacles will be eventually overcome so that our indispensable mobile devices could become digital extensions of our health providers.
Ilya Kislenko