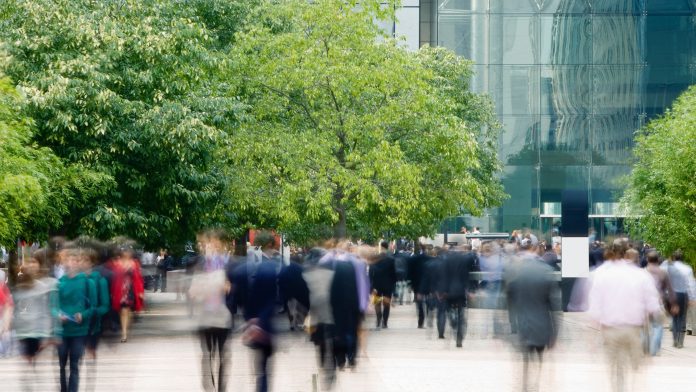 Dr Alicja Baska, Executive Director and co-founder of the Polish Society of Lifestyle Medicine, provides an introduction to lifestyle medicine in Europe.
The last few years have been marked by dynamic growth of interest in lifestyle medicine all around Europe. Firstly, more and more European physicians and allied health professionals have taken the International Board of Lifestyle Medicine exam via BSLM and other European lifestyle medicine societies. They see the need for a paradigm shift in the way the healthcare is delivered today and seek new tools to make them more prepared to provide the best care available.
Secondly, we have also witnessed lifestyle medicine being introduced to medical education – examples include LM Master's Studies at Lithuanian University of Health Sciences and establishing LM Department in the Centre of Postgraduate Medical Education in Poland. And, last but not least, it has been a period when many national lifestyle medicine societies have been founded – in Poland, Lithuania, Italy, Portugal, Hungary, and more recently, Romania and Croatia, with many more on their way to being formalised.
This dynamic growth was fostered by the presence of the European Lifestyle Medicine Council – an organisation set up in 2019 by representatives of Europe's most developed lifestyle medicine associations. ELMC was created to support the growth of lifestyle medicine societies at different stages of their development, establish collaboration and facilitate exchange of good practice between them, as well as to strengthen advocacy on lifestyle medicine in Europe. We hope the future will bring further collaborative work to find a place for lifestyle medicine in different settings. Besides numerous similarities, there are also significant differences in how healthcare systems are organised across Europe. To be successful and bring about real change, we need to understand this as well.
At ELMC we strongly believe that our wider shared objectives are best achieved together – as a family of nations. Lifestyle medicine is often referred to as a 'movement for change' uniting passionate and devoted health professionals to the cause. It is one of its greatest strengths, but does not come without its challenges. The term 'lifestyle medicine' can often be misused, treated as a new 'trend' in the wellness industry or a great selling strategy for lifestyle-oriented businesses. We need to treat lifestyle medicine in a similar way to how other branches of medicine are structured – organising it around national and international scientific societies is essential for creating and maintaining good standards and facilitating further research, especially in the field of science implementation. Besides ELMC, it is also worth mentioning the World Lifestyle Medicine Council (formerly the Lifestyle Medicine Global Alliance) which has a similar role to play as a global organisation that unites over 30 lifestyle medicine societies from around the world.
Dr Alicja Baska
Executive Director & co-founder
Polish Society of Lifestyle Medicine, Trustee of the European Lifestyle Medicine Council
ptmsz.pl
This article is from issue 20 of Health Europa Quarterly. Click here to get your free subscription today.
Recommended Related Articles