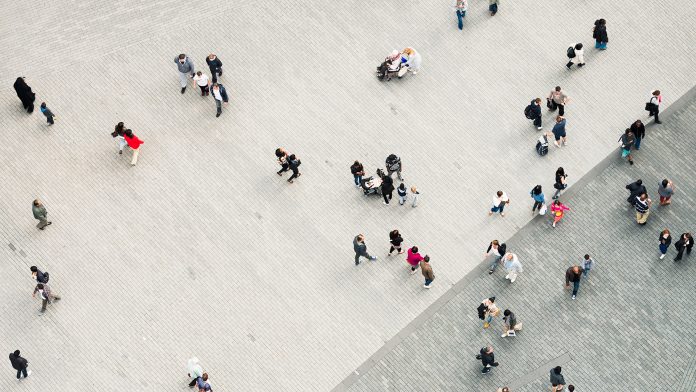 A team of experts have published the Gutenberg Gait Database, the most extensive gait analysis ever recorded that aims to enhance diagnostics for gait-related health problems.
The Gutenberg Gait Database comprised data of 350 healthy individuals aged 11 to 64 years and focussed on the ground reaction force (GRF) and center of pressure (COP) data of two consecutive steps measured. The database, recorded by Dr Fabian Horst of the Institute of Sports Science at Johannes Gutenberg University Mainz (JGU) and Djordje Slijepčević of St. Pölten University of Applied Sciences, was curated at the biomechanics lab at JGU as a crucial tool to diagnose and treat gait related problems.
The ability to walk is a vital part of day-to-day life and is often associated with quality of life. Gait is an individual's pattern of walking, and some common causes of an abnormal gait are degenerative diseases such as arthritis, a stroke, or foot conditions.
How were the results measured?
The current best practice for clinical gait analysis uses a combination of force plate data with kinematic and electromyographic data. However, this data can often be problematic. This is due to inconsistencies in the data due to differences in participants' anthropometric characteristics, investigators' experience, measurement protocols, and laboratory settings. This results in difficulty creating homogeneous, large-scale, and high-quality datasets compared to using less interference-prone data like GRF signals.
The Gutenberg Gait Database was accumulated using 350 healthy volunteers aged between 11 and 64 years old and concentrates on assessing two consecutive steps.  The results were compiled over a seven-year period and were measured exclusively by two force plates embedded in the ground during level overground walking at self-selected walking speed. The study participants were analysed for up to eight gait sessions, with age, sex, and walking speed being factored into the data. The accumulated data can offer new possibilities for future studies on human gaits, such as the application as a reference set for analysing pathological gait patterns.
"Until now, there has been a worldwide lack of reference data for healthy persons," emphasised Dr Fabian Horst of Johannes Gutenberg University Mainz (JGU).
Due to a lack of data on healthy individuals, it has proven difficult to reliably detect pathological gait patterns and determine their causation. The Gutenberg Gait Database, which is the largest of its kind, provides enough data on healthy individuals' walking characteristics that will help close the gap.
The Gutenberg Gait Database is now available to the public
The Gutenberg Gait Database is publicly accessible and can be used by different organisations to achieve various objectives.
"Orthopedic institutes, for example, can download the data in order to prepare charts of normative values for use in clinical practice, while research organisations can gain new insights into human gait," said Slijepčević.
The database provides users with both unprocessed raw data and processed ready-to-use data that can be utilised to gain new insight into human gait. Another feature of the database is that it can be combined with GaitRec, the largest dataset of pathological gait patterns.
"Combining these two data sources enables the development of more complex and robust algorithms for the automatic analysis of gait patterns," confirmed Slijepčević.
Looking towards the future, the Gutenberg Gait Database will be continuously updated to further expand the existing data and uncover more insight into the diagnosis and treatment of Gait Disorders.
Recommended Related Articles