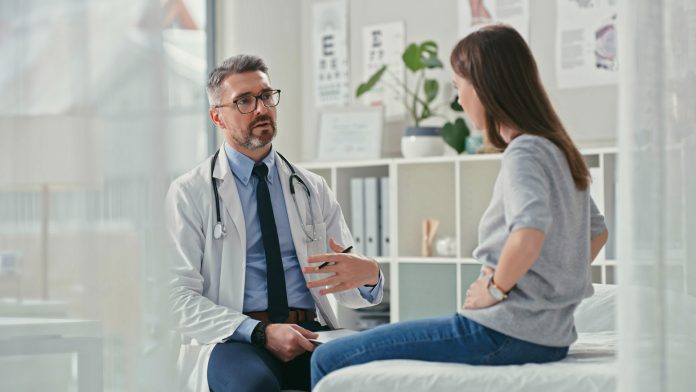 Helena Cortez-Pinto, President of United European Gastroenterology, discusses findings from White Book 2 which validate the need to better address the burden of digestive diseases across Europe.
Digestive diseases have a widespread prevalence with a profound impact. Nonetheless, frequently they are slipping through the cracks when it comes to achieving effective understanding and attention, from both a policy and funding perspective, across Europe.
As the leading authority for excellence in digestive health in Europe and beyond, United European Gastroenterology (UEG) have a duty to reduce the burden of digestive diseases and improve the care for patients living with conditions. UEG is committed to raising political and public awareness of digestive diseases throughout the continent, in order to inform policymakers and thus encourage favourable policies and digestive disease-related priorities in research.
To support this commitment, as well as the implementation of digestive disease prevention, screening and treatment strategies, we commissioned an international analysis of the burden of digestive diseases, called the White Book 2. This ambitious project follows the previous White Book, launched in 2014, and provides an up-to-date overview of the current health and economic impacts of digestive diseases. The invaluable information presented in this report allows us to gauge the true burden of digestive diseases. This accurate assessment of the current organisation and delivery of care will enable us to drive specific political action and public awareness.
The findings of White Book 2 reveal that little progress has been made since 2014
The prolonged detriments of digestive diseases are widespread, affecting over 300 million people across Europe and the Mediterranean area alone. The report spotlights a concerning rise in the prevalence of several digestive diseases since 2000, including chronic liver diseases, pancreatitis, gastroesophageal reflux disease, gastritis, vascular intestinal disorders, and coeliac disease in children. The incidence and mortality rates for digestive cancers increased by 26% and 17%, respectively, in the period between 2000 and 2019. Age-standardised incidence and mortality have also increased for liver and pancreatic cancer since 2000, and the prevalence of colorectal cancer amongst young adults is also a great concern.
Furthermore, since the incidence and prevalence of many digestive diseases are greatest amongst both the young and elderly, the growing and ageing population in Europe will inevitably act to exacerbate this existing problem.
Alcohol use, obesity and other modifiable lifestyle factors were identified as major players in the increasing burden of digestive disorders. For example, elevated body mass index (BMI) across the continent continues to contribute to the prevalence of digestive diseases. In addition, while some progress to reduce alcohol-attributable burden has been made over the last two decades, alcohol use remains at the heart of many digestive diseases. Therefore, the present report has recognised both actions to reduce BMI and minimise alcohol consumption as areas of priority for policy and funding efforts. On the other hand, previous studies identified a decrease in the health burden associated with smoking across the majority of European countries, thus demonstrating that previous national intervention strategies have been effective and that intervention-led progress is achievable. Efforts must now be made to specifically account for these factors to create a personalised approach to the overall issue, otherwise, their success will be limited.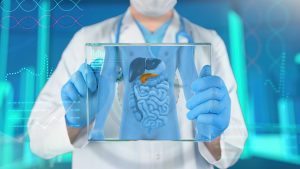 Stark health differences are already present across European nations, and with newly emerging economic challenges, we expect these inequalities to be further intensified. This report acknowledges the role of population-level social and economic differences between countries contributing to variations in digestive disease burden. Specifically, more disadvantaged countries, with a lower Human Development Index score, experienced a greater burden from the majority of digestive diseases. Furthermore, the burden of digestive diseases, as measured by disability-adjusted life years, tends to be higher amongst Central and Eastern European countries compared with Western and Southern Europe.
The report also showed that the estimated cost of inpatient health service delivery for digestive diseases across Europe – estimated as the product of hospital bed-days for digestive diseases and World Health Organization (WHO) country-specific unit costs – was, on average, 0.12% per country as a percentage of gross domestic product. This amounted to approximately €25.3bn across Europe. If digestive disease-related mortality in Europe could be effectively reduced by 25%, this would result in a total economic saving of approximately €11.4bn.
With the health, economic and social burden of digestive diseases in Europe increasing at an alarming rate, we must act with urgency to slow, and eventually decrease this growth. We must assist our healthcare systems and economies in this challenge to avoid worsening their pandemic-induced fragile states. Through modulation of lifestyle choices, ambitious prevention policies, public education, and research, we can work together to diminish this burden.
Improving the care of digestive diseases in Europe
The White Book 2 is a significant milestone as we strive to improve the prevention and care of digestive diseases in Europe by providing top-tier education, supporting research and advancing clinical standards. With assistance from these findings, UEG hopes to assist in accelerating progress in the standards of care and knowledge across the world. Ultimately, we hope that White Book 2 acts in accordance with the principal aim of UEG in reducing the burden of digestive diseases. The White Book 2 encourages the advancement of treatment and enhancement of the prevention of digestive diseases to reduce their socio-economic burden and achieve more sufficient funding across Europe. Through pinpointing specific areas of priority for additional research efforts and investments, the White Book 2 enables a specialised approach to be taken across the whole of Europe as well as in individual nations.
It is now crucial that the significant findings of this report are not overlooked but are instead effectively harnessed to adopt and implement strategies to prevent a continued plateau in the burden of these digestive disorders.
As the president of UEG, I am proud to lead the way as we continue to be recognised as the united and trusted voice of European gastroenterology. The findings of White Book 2 should act as a turning point in our advocacy and research efforts, enabling professionals and researchers in digestive health to enhance their ability to prevent and care for digestive disease cases. It is very essential that our national societies and each specialist member society disseminate this information as extensively as possible. I am excited to see where this will take us, and I hope this is a defining moment to sculpt the future of digestive health for the better.
Access White Book 2 here.
References
Roberts S, et al. Survey of Digestive Health across Europe. Final report. Part 1: The burden of gastrointestinal diseases and the organization and delivery of gastroenterology services across Europe. United European Gastroenterology J. 2014;2(6):539–543. doi: 10.1177/2050640614554154.
Helena Cortez-Pinto
President
United European Gastroenterology
https://ueg.eu/
https://www.linkedin.com/company/ueg—united-european-gastroenterology/
https://www.facebook.com/myUEG
https://twitter.com/my_ueg
https://www.instagram.com/my_ueg/
https://www.youtube.com/user/UEGSecretariat
This article is from issue 24 of Health Europa Quarterly. Click here to get your free subscription today.