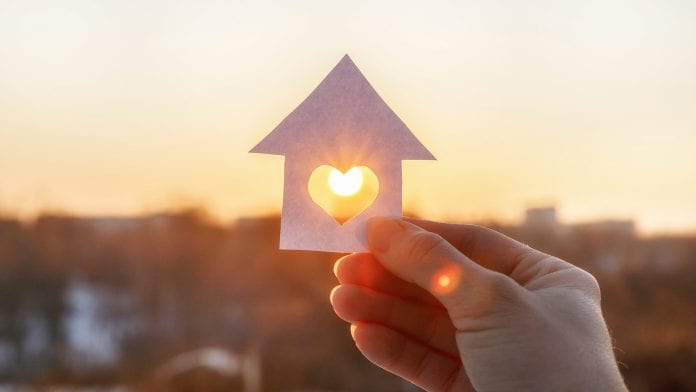 Long established live-in care company Consultus Care & Nursing has been ensuring clients and staff are safe with its own testing and infection control throughout the COVID-19 crisis.
The COVID-19 pandemic has put a huge strain on social care services, with 19,394 deaths involving COVID-19 throughout care homes in the UK between 2 March to 12 June 2020 according to the Office for National Statistics (ONS). These services have been bolstered with infection control funding from the UK government for PPE, testing, and staff, however, the live-in care sector has so far not received any support, meaning they have been using their own initiatives and resources to ensure the safety of clients and staff.
Consultus discusses the measures it has taken throughout the crisis, the likely impact of a second wave, and its diploma level, high-quality staff training that has helped keep clients safe. CEO, Peter Seldon, jointly founded with other principals the UK Live-In Care Hub of 24/7 live-in care providers nationally in order to share best practice, which included their own testing procedures and other initiatives in managing the pandemic, as well as to fund independent research on the improved levels of health and well-being available from 24/7 live-in care.
Safety of staff and clients
Consultus Care and Nursing was established in 1962 and provides care to its clients through three distinct levels of service including personalised, private live-in care and live-in nursing in clients' own homes. Clients with local family or trusted third party oversight are able to utilise the introductory service to source their own carers, or if there is no support network nearby the client can take advantage of a fully managed care service, with the assurance of direct oversight of the care delivered by qualified consultants.
Consultus has ensured the safety of its staff and clients through its own private COVID-19 testing, and adapted virtual and socially spaced practical training, and infection control.
Seldon said: "The current growth of infections and hospital admissions is certainly worrying. In the first wave and as many know, thousands of people who did not appear to have COVID-19 were discharged from hospitals into care homes given the fear of the former being overrun, and very sadly many of these people and existing residents died as a result despite the valiant efforts of many carers in that sector. Because of this the government has focused on supporting the residential care sector with testing and in other ways, and has largely abandoned the live-in care and domiciliary, hourly care sectors in respect of both PPE and testing. In both of these areas we have used our own initiative and have funded both ourselves.
"We had to pay very high prices for PPE for many weeks at the start of the pandemic from late March because the government had not stocked up in advance, so prices inevitably rocketed. We were very anxious about ensuring our clients were protected and thankfully, we have not had a single confirmed incident so far of a carer to client infection.
"We have also been carrying out our own testing, as, aside from other factors the Government current PCR swab test is not ideal as around 30% of them are producing false negatives. So, we undertook a lot of research looking at the different tests available and decided in the end to work with the established clinical research and manufacturing company: Everything Genetic Ltd which has a long of track record working in the medical sector.
"We are now using two tests – the first is an antibody test which tests for IGM – the antibody that manifests very quickly after infection – and IGG, the second antibody that manifest from 10– 30 days after infection.  We are testing staff, who have their temperature taken every morning – and we are able to get a result from the antibody tests within 15 minutes."  We also have a saliva based PCR test to back up the antibody tests which have higher 'specificity' than the government PCR test and are much easier to administer in our twice daily clinics at our main offices.
"It has been very frustrating to get tests through the Government's drive through testing regime unless you actually have symptoms. Fortunately, we had the resources to fund these tests ourselves – and this has been one of the best investments we have ever made. We also asked our Carers to stay where they are with clients to eliminate cross infection before we had testing. To their enormous credit they have been very understanding."
A possible second wave during flu season
The usual winter influenza is a further complication for the care sector, as is the growing number of COVID-19 infections across the UK, meaning the live-in care sector will be allocating more funding throughout the season for testing and infection control measures.
"Further complicating the problem as most of us already know is that test and trace is not being implemented well and comprehensively enough, and its proper implementation is essential for containing the second wave," said Seldon.
"We will be allocating more of our resources for additional tests and to make more people available to provide the testing. All of the current lockdown measures are really just delaying the inevitable and effectively buying time until proven vaccines become available at scale – I regret to say the situation is going to get even more challenging over the next few months."
Seldon continued: "The Government will need to provide more financial support for the care sector as a whole starting with the necessary introduction of a zero rate of VAT for care services. This had been championed by the UK Home Care Association (UKHCA) in a petition geared to producing a debate in the House of Commons on this proposal. The Government have an enormous challenge overall, but they should be engaging with Companies like Consultus who can play a part in finding a solution for the future of adult social care in the UK. Independent research has now established beyond doubt that vulnerable people are safer being cared for in their own homes and are less of a burden on the State "
"As I mentioned before we're also not happy with the blanket testing system and the swab test. Because of the volumes required, it seems they are going for the cheapest tests which do the job. However, because we are working on a smaller scale we can focus on more accurate, easier to administer, and comfortable tests."
Delivering quality care
Consultus Care include infection control as part of its training programme and have put in additional layers of this training since the COVID-19 pandemic began to ensure clients and staff are protected.
"We took the decision about ten years ago that we needed to make significantly additional investment available and to be objective in producing the best training we could in the market," said Seldon.
"We have a dedicated training centre on our campus in Tonbridge – and we were the first care provider to receive a Centre of Excellence accreditation from the Government agency:
Skills for Care.  Our training goes all the way to diploma level and we're also accredited by Pearson EdEXCEL to award diplomas in Health and Social Care and we are always keen to encourage our carers to take this up beyond their core training.
"However, we don't just focus on recruiting existing carers; we are always looking for people with the right life skills, principally: capability and empathy. Regrettably, due to the pandemic and the end of furlough, there will be many people who will be made redundant in the near term who will possess valuable skills and qualities. We are therefore offering career transition training and we need more carers as the demand for our services across the board is increasing because of the impact of the post war baby boom demographic.
Professionally trained, capable and empathetic carers have an enormous impact on their clients which makes it is a very rewarding as well as a flexible job.
"We have therefore implemented a carers training incentive where all carers now have all their training funded by Consultus, with no start-up costs – reducing the barrier to entry to a new professional and rewarding career. In addition, and because of the increasing importance of good carers, the status of professional caring must be raised, and so we have also raised their rates of pay accordingly."
To find out more about Consultus Care & Nursing, click here: www.consultuscare.com
Please note this is contributor profile.