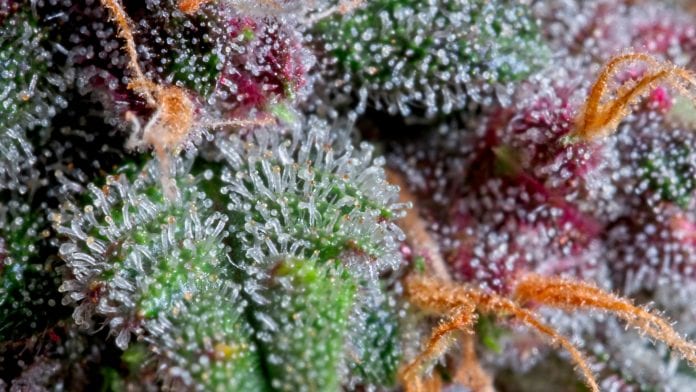 Australia's LeafCann Group is highly ambitious and dedicated to providing affordable, high quality products.
LeafCann's mission is to supply the most effective and affordable precision medicines by anticipating market needs, controlling an advantageous, innovative, and agile supply chain, and forging deep, sustainable regulatory relationships and partnerships. Ultimately, it hopes to have a product in every Australian home. It is fair to say LeafCann is an ambitious company.
Behind its ambition lies three core promises that form the basis for everything LeafCann does. These are:
Quality: our products are made to the highest standards, sourced from the highest quality botanical ingredients and manufactured using best practices
Consistency: every product is as good as the last, down to the last drop
Value: all LeafCann products are easy to use, easy to dose, and represent exceptionally good value for money
The LeafCann philosophy of 'Patient First' is not just a tagline for promotional material, but a code which all its staff abide by to ensure customers are well educated and safe, with access to quality cannabis products at an affordable price.
The principle of affordable medicine is something which drives LeafCann CEO Elisabetta Faenza. Born with a rare disease that has only ever been found in 50 other people, Faenza's parents were told by doctors that their child would never reach adulthood and would suffer from various painful, life-threatening conditions throughout her short life. Faenza beat the odds, baffling her specialists and becoming a capable and healthy adult. But it was an arduous and expensive journey that Faenza wouldn't wish on anybody.
"After experiencing a life of tests, surgeries, and setbacks, I committed to making a difference for as many people as I could," she says. "We shouldn't live in a society where people's future health outcomes are controlled by their ability to pay, where a parent has to sell or mortgage their home to get treatment for their child, like my parents did."
Another motivating factor for Faenza is the fact that, like many other people, she is unable to use off-the-shelf medication for pain and must rely on alternative medicine. However, as she has found out all too often, the results are variable.
Faenza says: "I have been constantly frustrated by medicines that are made for the average well person but doses are often too high for someone who has a chronic illness, leading to a host of unwanted and sometimes dangerous side effects, or where standard medicines don't work and so patients have to try untested alternative medicines. This can become a rollercoaster ride for patients and their families as sometimes these unregulated medicines work initially, only to fail later due to inconsistencies in production or source product, and if they have been made in an unregistered lab then there is the risk of toxic ingredients entering the product either by mistake or sometimes by design. The use of illicit cannabis for medicinal purposes is a case in point.
"I am really concerned that at the moment, in Australia, 97.3% of patients are buying their medicinal cannabis from someone down the corner. That means that more than one million unwell Australians are being treated by drug dealers, with no checks and balances on how they grow or extract the end product. We have Therapeutic Goods Orders for a reason; to stop shortcuts being made that could kill or maim unsuspecting patients, especially children. I have been made seriously ill by alternative medicines as many times as I have been by pharmaceuticals, and I can tell you it isn't fun."
There is an upside to Faenza's condition. As she began researching her rare disease, to try to understand why she survived, Faenza discovered that one surprising side effect of her condition was that she produced more endocannabinoids than normal people; and it was these molecules which had enabled her to recover fully from the multiple strokes she had suffered as a young person.
Faenza's tenacity and determination have spread to her experienced and skilled team, who are determined to see the success of the company – particularly in the challenging environment incurred by the global COVID-19 pandemic. While other companies have seen layoffs and resignations, LeafCann's staff have held firm and are now primed to take the company through the next phase – the launch in Australia and New Zealand of three product ranges:
The Alchemy Synergy Essentials™ range;
The Green Organic Dutchman medicinal cannabis range; and
The LeafCann Precision Medicine™ range.
Alchemy Synergy Essentials
LeafCann's move to produce essential oils is more than the ubiquitous skincare or aromatherapy products found in health food stores. LeafCann's essential oils are sourced from the finest Australian plants and made to the highest Australian standards. This vegan-compatible range is affordable and effective.
The quality of these essential oils is exceptional. The final product, which is extracted from carefully selected plants grown in environments free of pesticides and herbicides, represents what is possible when using only naturally cultivated plants.
The essential oil range is designed to be consumed through oil drops under the tongue or infused into a spoonful of honey, providing a more direct and pronounced effect than that offered by ambient aromatherapy devices such as diffusers. The essential oils can be taken on their own or in conjunction with other medications and medicinal cannabis products.
The production process is well refined in order to ensure that every batch is consistent and identical to the last. Consumers can be confident that the product from which they derive a positive benefit will always be the same – this has not always been the case within the essential oil market, which has seen certain players come and go quickly, making unsubstantiated claims about the efficacy of their products which only serve to damage the reputation of the industry.
The LeafCann Group is determined to make an affordable product for the consumer: LeafCann's control and oversight of its own supply chain and distribution systems further ensures prices remain low.
Introducing our organic medicinal cannabis range
Following the anticipated launch of its essential oils range, LeafCann will be distributing a high quality, EU-GMP certified, organic medicinal cannabis range from The Green Organic Dutchman (TGOD) in Australia and New Zealand. All the products in this range are certified organic by TGOD; and will provide an easy-to-access alternative to those who value the assurance of products free from contaminants.
Medicinal cannabis products sold in Australia must be either wholly free from, or below the designated threshold for, contaminants such as pesticides, fungicides, herbicides, and other potentially dangerous chemicals. LeafCann's organic production processes ensure that none of these contaminants are present in any of the products. Additionally, the organic range is free of any of the synthetic excipients which are commonly used in the medicinal cannabis production process.
The organic range will offer three formulations: a high CBD product, a high THC product and a product containing balanced quantities of CBD and THC. The high CBD product comprises an oil-based formula designed to assist in the management of moderate inflammation. The high THC product will assist those who need stronger pain relief qualities and are able to tolerate the heightened psychotropic effect which THC produces within their daily routine. The balanced product, which is designed to assist in the management of more severe inflammation, is a good solution for those who want the best of both CBD and THC therapeutically.
Organic products are commonly known for being more expensive than their non-organic counterparts. This is not the case with LeafCann's organic range, with the final price expected to be competitive to or better than similar products. All products within the organic range meet Australian quality and purity standards and provide patients with the assurance that each batch is as good as the last and each bottle is good to the last drop. There will be no premium attached to this assurance.
LeafCann plans to keep prices as low as possible, thanks to its management of the supply chain and relying less on intermediaries. In addition to its research, production and manufacturing licences, LeafCann has a wholesale dealer's licence and a warehouse certified to house Schedule 8 medicine in Australia. By managing its imports, wholesale warehouse and distribution functions, the company has been able to significantly reduce the cost to the patient.
The LeafCann Precision Range
The LeafCann Precision range consists of a high CBD formulation and a high THC formulation. Together, these two products can be combined to produce a solution with CBD-THC ratio tailored to the needs of each individual patient. This gives prescribers much more versatility when deciding on what medicine is best for their patient, rather than having to choose from the common four or five formulations offered by most producers.
This range was designed to provide more precision and control in dosing for doctors and their patients; it is also suitable for compounding pharmacists. Products in the Precision range are formulated in Australia from premium ingredients to Good Manufacturing Practice (GMP) standards, with stability testing for shelf life and independent lab analysis of ingredients. By controlling all aspects of its supply chain LeafCann can provide this high quality, consistent product at an affordable price, creating great value for patients.
Stay tuned for more details of LeafCann's ever-expanding range of high quality products.
Elisabetta Faenza
CEO
Leafcann Group Pty Ltd
+61 414 447 275
ef@leafcann.com
www.leafcann.com.au
This article is for issue 4 of Medical Cannabis Network. Click here to get your free subscription today.
Recommended Related Articles