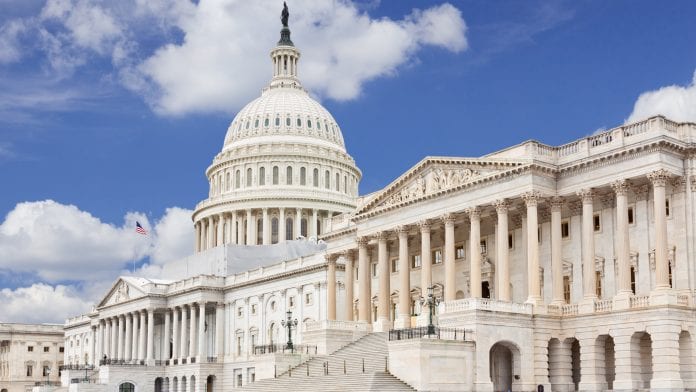 National Cannabis Industry Association Media Relations Director Morgan Fox tells MCN about regulation, policy reform and representation in the field of US cannabis.
The National Cannabis Industry Association (NCIA) was founded in 2010 in the wake of the US Justice Department's Ogden Memo, which urged prosecutors to deprioritise the deployment of federal resources in prosecuting seriously ill patients for cannabis use as long as the patients and their caregivers complied with state regulations.
10 years later, the association boasts a membership of nearly 2,000 businesses and tens of thousands of professionals from throughout the cannabis industry; and operates the NCIA-PAC, a Political Action Committee providing funding for candidates for public office who support progressive cannabis policy.
The NCIA is dedicated to representing and promoting professionalism and good practice within the industry; and works to influence policy to ensure a positive legislative and socioeconomic ecosystem in the US for industry members and stakeholders.
NCIA Media Relations Director Morgan Fox tells Medical Cannabis Network about regulation, policy reform and representation in the field of American cannabis.
With more and more US states taking an increasingly lenient approach to cannabis regulation, how do federal tax and banking policies hold the industry back? What changes should be implemented in this respect?
The difficulty finding banks to work with cannabis businesses, along with the fact that those businesses cannot deduct expenses on their federal taxes like other industries, places a tremendous financial burden on the regulated market which makes it very difficult to compete with illicit operators. In addition, the banking restrictions create huge public safety and transparency issues; as well as making it nearly impossible for small businesses or anyone without deep financial networks to access capital.
The most immediate fix to this is the SAFE Banking Act, which would provide safe harbour to financial services providers who wish to work with cannabis businesses; and which has already been overwhelmingly approved by the House and is awaiting consideration in the Senate. There will likely be specific legislation to fix the federal tax problem by eliminating the 280E tax code as it applies to cannabis. However, the best solution to all these issues would be to deschedule and regulate cannabis.
What role does the NCIA-PAC play in advocating for legislative reform on adult use and medical cannabis?
The NCIA-PAC exists to support candidates who support cannabis policy reform in Congress. Without lawmakers on our side who are willing to fight for good legislation, states will continue to be discouraged from implementing sensible laws, research will continue to be blocked, people will continue to be arrested; and the unregulated market will continue to thrive at the expense of public health.
The NCIA is a vocal advocate of social justice and equal representation within the cannabis industry. What are the key challenges facing increased diversity in the industry currently and how can they be addressed?
There are a number of issues, but the physical, emotional, and financial damage done by decades of disproportionate enforcement and the overall lack of access to capital are some of the key problems. Until we address these issues and start looking at what restorative justice really means for marginalised and unfairly targeted communities, it will be difficult to have fair representation and opportunities in the industry. The NCIA's white paper 'Increasing equity in the cannabis industry' is a good place to start.
How can industry members work together to ensure cannabis in the US is safe, affordable and well regulated?
We need to work with lawmakers and regulators to develop an effective regulatory structure and best practices that do not place so many burdens on businesses that they cannot compete with illicit market operators. We especially need to increase efforts like NCIA's to lobby Congress to deschedule cannabis and implement an effective federal regulatory framework.
How do you foresee the industry and associated legislation evolving in the US over the next few years?
It is difficult to say when federal prohibition will end, but we are closer than ever and momentum is building. States will continue to pass adult use and medical laws in the meantime, and as more and more of them are able to share their experiences with others, the industry and regulatory environment will continue to improve.
Morgan Fox
Media Relations Director
National Cannabis Industry Association
This article will appear in the second issue of Medical Cannabis Network which is out in April. Click here to get your free subscription today.