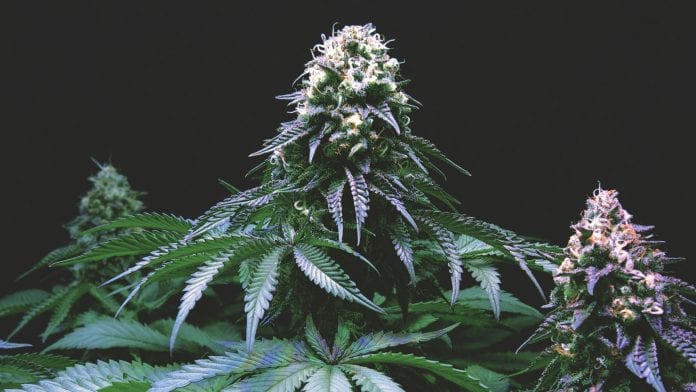 New varieties of medical cannabis will be sold to the Netherlands Government which could see more patients buying their medicine in pharmacies rather than coffee shops.
The new varieties of cannabis will be sold to the government by two producers for €2.35 per gramme instead of the current price of €5.80 per gramme. This will bring the selling price of medicinal cannabis at the pharmacy well below the price of the current recreational price in the coffee shop.
The government has increased the expected (contract) value of medical cannabis production to €140m which possibly implies that patients will buy more at the pharmacy instead of in coffee shops.
CannNext, a company that performs research in grow recipes for controlled medicinal cannabis growth and improving yields, starts researching new medicinal cannabis varieties for patients in Q2 2020, so that these varieties will available in Q1 2021 for production in the Netherlands.
Patients ask for more varieties
The Netherlands has been a frontrunner in the applications of medical cannabis in healthcare and continues to innovate.
Eric Uleman, CannNext managing director, said: "A very limited number of medicinal cannabis varieties are currently offered. Patients have long indicated they want a broader selection, because just as with other regular medicines, the effect may differ per person. As a result, patients are forced to buy from coffee shops that don't have medicinal standards and patients don't have any supervision or guidance by a physician.
"One of the goals is to redirect patients from coffee shops to doctors and pharmacies by offering enough variety with a consistent, biological and tested high quality at a low price."
Reduction in the price of medicinal cannabis
The government has included in the current tender that the two new producers must also offer new varieties.
"The product offered must, just like now, meet strict quality requirements of the government, such as no use of chemical crop protections, no pollution and clear origin of the product," Eric further explains.
"Incidentally, it is nowadays more and more patients and consumers who place high demands on manufacturers to be transparent about the origin of food, food and medicines, how it is produced and what it contains."
Increase in medicinal production
The government has forecast a production volume totalling a contract value of €140m over a period of 6 years (2021-2026) and is therefore implicitly expecting a shift from recreational demand from patients to medicinal demand. This shift should be realised through combining a high quality product with a low price thanks to an efficient and professional production.
"The selling price to the government is currently €5.80 per gramme and will be reduced to €2.35 per gramme in 2021. This ensures that the drug should have a much cheaper price in the pharmacy than the recreational variant in a coffee shop," Eric points out.
"The 50% cut in the prices should significantly push patients to stop 'self-medicating', thus resorting to registered practitioners who can tell which medicine varieties work best for this and that condition."
Reimbursement by the Dutch health insurance companies
The health insurance companies ended the reimbursement in 2018. Since in a large number of European countries, such as Germany, the costs are reimbursed, the reinstatement of reimbursements may become more likely, due to the substantially lower price.
Availability of new varieties in the 1st quarter of 2021 the demand for new medical varieties requires new research into patient preferences and the development of a stable medicinal production, so that the flowers meet the strict production requirements. These requirements mainly stipulate that every flower should have an equal level of THC/CBD, comparable to a factory-produced medication, so that doctor and patient always know that the content and thus the dosage are the same
"In the 2nd quarter of 2020, CannNext will commence growing new varieties," Eric points out. "The choice of species will be determined by the experiences and preferences of patients. To this end, CannNext will collaborate with patient associations and research institutes to determine which species are most desired."
New varieties often require several harvests to be able to be stably produced. This can take a long time for outdoor growing or in a greenhouse, due to the regular seasons.
Eric added: "CannNext has a state-of-the-art indoor growing facility, where with a closed climate system and ultra-modern LED lighting twelve harvests will be grown in 2020, accelerating results and research.
"Supplying under the new tender as of 2Q21 can be tricky for newcomers as they need to have a facility already set up with fully compliant crop and then they need to deliver the product from Dutch soil. Therefore, it is crucial to already have a fully functioning grow facility in the Netherlands capable of supplying samples at first, and then actual products right after."
CannNext has already a road map laid out. "The new varieties are expected to be ready for production in the first quarter of 2021. Some species will also be developed for medicinal production in other countries where this is legal.
"We hope that many patients and patient organisation cooperate and provide input to our research," Eric concludes