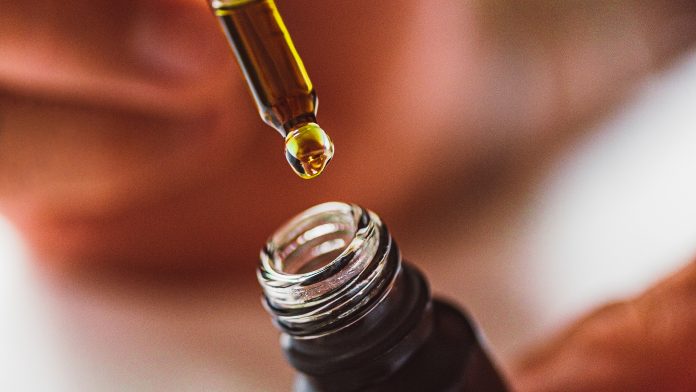 Always Pure Organics outlines the advantages of distillates and shares a collection of their tailor-made cannabinoid distillate products.
According to Forbes.com the US CBD market is predicted to be worth over $20 billion by 2024. Undoubtedly, the CBD industry is booming. Even during the COVID-19 pandemic (or perhaps because of it) market growth continued, with Forbes reporting almost a 50% increase in demand from 2018 to 2019.
The number of consumers is growing; consumers are spending more and there are more products entering the market as businesses take advantage of the surge in popularity. It is a fact we know well with the in-house production and science facility to run.
This of course leads to the development of new products as the market matures and consumers begin looking for new ways to consume CBD. One development that we at Always Pure Organics are excited to see is the move from isolate-based products to those formulated from a distillate base. CBD isolate will always be a crucial part of the market as it is a high purity single compound, but there are advantages to using distillates that explain why there is an industry shift towards their usage as a raw material.
Why should you care?
The first main advantage of using a distillate over an isolate raw material is the inclusion of secondary and tertiary compounds such as terpenes, flavonoids, and minor cannabinoids.
Here is why they matter.
Flavonoids often contribute to the taste of certain plant products (blueberries and cocoa powder are both high in flavonoids, for example) and terpenes are responsible for the distinctive smell of a variety of plant species, including pine trees, lavender, and cannabis. CBD isolate lacks these compounds and therefore needs additional ingredients adding to formulations to create flavour or scent.
Another benefit of using distillate as a raw material lies in being able to take advantage of the entourage effect. Put simply, the entourage effect is the concept that 'the whole is greater than the sum of its parts', where including multiple cannabinoids in a single formulation increases their effectiveness in comparison to taking only a single cannabinoid. Distillate naturally contains a range of cannabinoids, so it is more likely that the entourage effect will apply when compared to an isolate that only consists of a single compound.
What might be the main advantage to using a distillate over an isolate is the potential for customisation. The process through which a distillate is created involves several distinct stages such as winterisation, decarboxylation, and purification. The degree to which each step is performed will affect the final product, allowing for the production of distillates with customised end content. It is through complete control of the production process that Always Pure Organics have developed their range of Tailor-Made Cannabinoid Distillates, each with varying concentrations of cannabinoids such as CBD, CBN, CBG and CBC.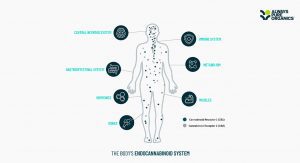 In addition to altering cannabinoid levels, there is also the possibility to amend terpene content. By adding specific terpene blends to the distillate at key stages of the production process, it is possible to create distillates with specific flavours and aromas. For example, by adding a very specific volume of linalool during production it is possible to have an extract that smells of lavender.
Control the demand
This ability to create custom-flavoured raw materials is perfect for clients who wish to formulate their own products as they can purchase a fully customised, tailor-made distillate that meets every requirement in terms of cannabinoid content, aroma, and flavour.
All of Always Pure Organics' products are formulated, created, and tested in-house to ensure they meet our strict quality requirements as well as our clients' specifications so that they can be assured they are only getting the best raw materials available with the highest levels of traceability. Our strict adherence to these standards helps you to choose a product that is safe, effective, and of the best quality.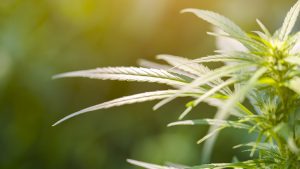 Testing every product that gets formulated is only one point in Always Pure Organics' quality control process. Products are randomly sent for full-suite analyses to ensure they continue to meet our standards and we are in the process of obtaining GMP certification. Products are formulated in an ISO approved cleanroom by our expert science and formulation team who have years of experience in the creation of bespoke cannabinoid products. This dedication to quality, combined with the experience and knowledge of our formulation team, is what led to the development of the range of tailor-made distillates.
These products are designed using our expert knowledge of both cannabinoids and terpenes. Each product in the range contains set percentages of several cannabinoids and terpenes, allowing our clients to select an optimum combination, tailor-made to suit their intended purposes and preferences.
Always Pure Organics' tailor-made distillates are designed for both industrial purposes (such as finished manufactured products) and direct usage by clients. Whatever their business requirements are for a non-isolate product, Always Pure Organics can offer high quality, tested and market-leading solutions from our range.
CBD/CBG Distillate
Strength: 65% CBD, 20% CBG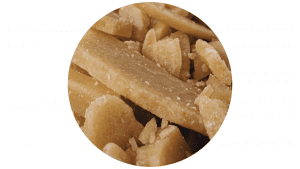 Our CBD/CBG Distillate is an excellent entry point choice for anyone looking to trial creating their own cannabinoid products. The high cannabidiol content ensures that consumers understand what they are buying, while the cannabigerol content is sufficient to add an exciting new angle during formulation.
CBG/CBD Distillate: broad and full spectrum                                           Strength: 50% CBG, 40% CBD
Our CBG/CBD Distillate has a higher ratio of Cannabigerol than our CBD/CBG Distillate, giving you the option of a more balanced product to use as a base. By combining both compounds into a single distillate, the balance between new and familiar is perfectly even, making this product attractive to both new and experienced consumers.
CBG Distillate                                                                                              Strength: 85% CBG, 5% CBD, 3% CBN
Our CBG Distillate is packed with as much cannabigerol as physically possible in a distillate. Ideal for creating products that do not want an 'isolate' label, but still preserve the unique effects of CBG as much as possible, with a minor concentration of CBD, too.
Max Cannabinoid Distillate: broad and full spectrum
Strength: 40% CBD, 20% CBG, 20% CBN, 10% CBC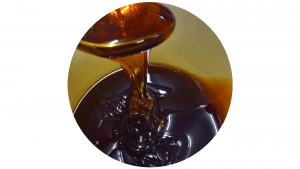 Our Max Cannabinoid Distillate is a premium material for the creation of premium products. With a wide range of expertly blended cannabinoids, there is no better option for guaranteeing your end products will demonstrate the entourage effect.
CBD/CBG/CBN Distillate: broad and full spectrum                                          Strength: 70% CBD, 10% CBG, 10% CBN
Our CBD/CBG/CBN Distillate can be considered a step in a different direction from our CBD/CBG Distillate. The inclusion of CBN adds an extra layer of complexity to any formulations and will be attractive to different consumers, whilst adding to the entourage effect.
CBN Distillate: broad and full spectrum                                                            Strength: 85% CBN, 5% CBD, 3% CBG
Our CBN Distillate fills a similar role as our CBG Distillate, but is composed mostly of cannabinol, with minor concentrations of CBD and CBG. For the creation of end products that have a unique selling point and are bursting with identity, there is no better alternative.
Non-Crystalline Crude Extract: proprietary Swiss formulation             Strength: 40% CBD, 8% CBC, 6% CBN, 3% CBG, <0.2% THC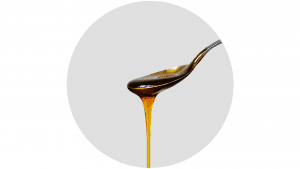 The Non-Crystalline Distillate is as traditional a CBD distillate as can be found. Liquid at room temperature, packed with a full range of cannabinoids, terpenes, and natural plant matter, with the highly distinctive smell and taste of a cannabis extract.
Crude Extract: proprietary Swiss formulation                                         Strength: CBD >60%, THC <0.2%
Made using proprietary extraction methods, our THC-free crude oil is as close to a natural extract as one can get from the cannabis plant, resembling a typical hash or resin, but with a controlled THC level of <0.05%. This product is perfect for those who want to formulate their own products with a legally compliant, raw extract, or for consumers who like to take their extracts as close to natural as can be achieved.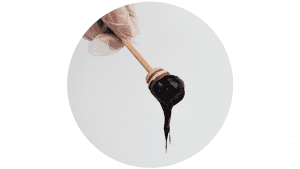 Ready to join the growth? Our team of experts are waiting to support you, order your sample today!
This article is from issue 21 of Health Europa Quarterly. Click here to get your free subscription today.
Contributor Details