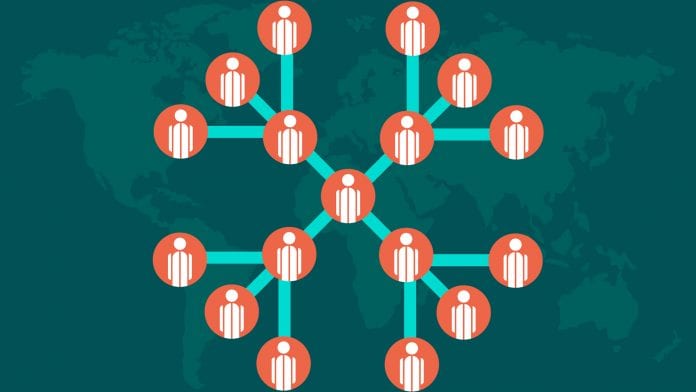 In this article, Dr Caroline Walters, Research Associate at the Faculty of Medicine, School of Public Health, Imperial College London, discusses the Real-time Assessment of Community Transmission (REACT) study.
The Real-time Assessment of Community Transmission (REACT) study is geared towards understanding the prevalence of SARS-CoV-2 in England. For the REACT 1 programme, which monitors infection levels over time, individuals take a swab sample which is PCR tested and tell us if they had any detectable virus at the time when they took the swab. The REACT 2 programme is assessing antibody finger-prick tests and using these to estimate how far the virus has spread.
We can use this information to investigate if certain groups of individuals – for example, clusters from a particular region, or age bracket, or sex – are showing more infections than other groups.  This information could help policymakers decide on appropriate, targeted interventions. By looking at the change in prevalence over time we can also estimate whether the epidemic is growing or declining, and also how quickly. The REACT study is designed to give a representative sample of the population of England and participation is not skewed towards individuals who think they are unwell with coronavirus: this makes the study a good measure of prevalence in England, across different groups of individuals.
Design of the study
The design of the REACT study, covering a randomised representative sample of the population, is ideal, because it gives high quality information on the prevalence of SARS-CoV-2 over time and allows us to identify regions or groups of individuals with higher prevalence.  This can help policymakers to bring targeted interventions into the places that will have the greatest impact on reducing prevalence. For example, if a region of England is showing higher prevalence than other regions, or faster growth, then stricter lockdown rules may be implemented within those areas.
The REACT 1 study tells us where infection is occurring, and in what groups of people it is most prevalent; however, this data gives no indication as to the cause of the change in prevalence, therefore decisions regarding further measures are beyond the scope of the study. The REACT programme feeds into the UK government, along with other sources of information; and thus forms part of the bigger picture for policymakers to consider.
Reducing risk
We have seen that a national lockdown can reduce the spread of COVID-19, as that is what happened in March, but very strict and prolonged lockdowns can cause other harms within society. However, we know that all individuals can reduce their own risk of either becoming infected or spreading the virus by continuing to regularly wash their hands; socially distance from others; wear face masks; and self-isolate if they are unwell.
Dr Caroline Walters
Research Associate
Faculty of Medicine, School of Public Health
Imperial College London
This article is from issue 15 of Health Europa. Click here to get your free subscription today.