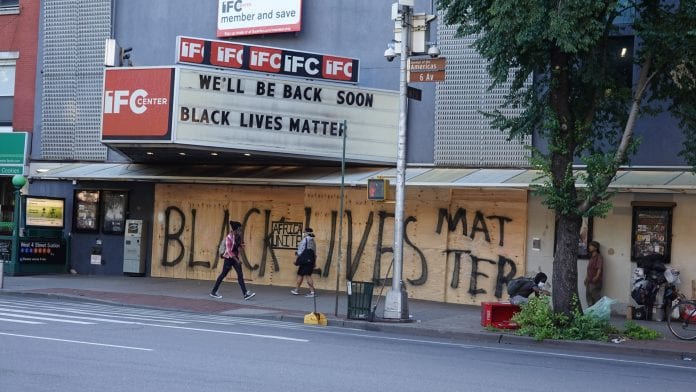 With more than a quarter of the world's confirmed cases of COVID-19, can the USA reopen?
More than 25% of all confirmed cases of COVID-19 worldwide have occurred in the USA: as of 4 August, there had been more than 4.8 million confirmed cases and 154,785 deaths throughout the country. In an interview with US news website Axios in early August, US President Donald Trump claimed his administration was doing an 'incredible job' in its response to the pandemic, saying: "This has never happened before. [The Spanish flu epidemic in] 1917, but it was totally different, it was a flu in that case. If you watch the fake news on television, they don't even talk about it, but there are 188 other countries right now that are suffering. Some, proportionately, far greater than we are."
The president went on to attribute the high number of reported cases in the US to high rates of testing. He said: "What testing does, it shows cases. It shows where there may be cases. Other countries test when somebody is sick. That's when they test – and I'm not saying they're right or wrong; nobody has done it like we've done it. We've gotten absolutely no credit for it, but we've come up with so many different tests…Because we test so much, we show cases. We show many, many cases. We show a tremendous number of cases."
Preparation and testing
When testing programmes first began in the US, Trump claimed that his administration had inherited a 'broken' testing system for COVID-19 from the previous presidency; but COVID-19 first emerged in December 2019, when Trump had been president for almost three years, and the tests were not introduced until February 2020. In total the US has conducted more tests than any other country; although its per capita testing – with one in every 35 people tested as of May – still lags behind a number of other countries including Spain, Russia and Iceland.
Pandemic response plans had been theoretically in place in the US since 2005, but while various bodies and agencies identified several specific concrete actions which would be necessary to best address a pandemic scenario, preparation measures were often defunded or deprioritised at regional and national levels. The Biomedical Advanced Research and Development Authority (BARDA) reported in 2007 that at least 70,000 new ventilators would be needed to withstand even a 'moderate' flu pandemic: production of the needed ventilators was contracted out, but not completed. A 2016 research programme developing a vaccine for severe acute respiratory syndrome (SARS), a coronavirus related to COVID-19, was abandoned before reaching the human trials stage due to a lack of funding.
In September 2019, economists within the White House produced a report titled 'Mitigating the impact of pandemic influenza through vaccine innovation', which claimed that without significant focused effort at the federal level, the onset of a pandemic could kill half a million Americans. The report does not appear to have affected or influenced the current administration's policy decisions regarding COVID-19.
Politics and protests
A series of surveys of the American public conducted in mid-March found a sizeable partisan disparity in people's responses to the pandemic, with 76% of Democrat voters saying they viewed COVID-19 as a 'real threat' and only 40% of Republicans agreeing with the statement. Another survey conducted in early May found that 39% of Republicans reported 'serious concern' about the pandemic, compared to 97% of Democrats.
Groups around the country have protested lockdown orders and the mandatory wearing of masks, with one North Carolina-based protest group launching a 'Burn Your Mask Challenge' under the hashtag '#IgniteFreedom'. Campaigners in Florida accused local authorities of 'stomping on our constitutional rights by these communist dictatorship orders' and 'throw[ing] God's wonderful breathing system out the door'. Fights have broken out in restaurants and grocery stores around the country when customers have become agitated on being asked to wear masks.
Reopening America
Businesses and public spaces began to reopen in mid-May as lockdown measures lifted on a state-by-state basis. Varying degrees of restrictions remained in place between states: Oklahoma permitted its residents to attend nightclubs, religious services and tattoo parlours from early May, while Maryland initially only opened outdoor spaces such as golf courses and beaches. Restaurants and shops in California were allowed to open, but only in counties which had met minimum standards for testing and infection prevention.
The World Health Organization's (WHO) current recommendations indicate that countries should not begin the reopening process until their positive care rate is 5% or below for at least 14 consecutive days: as of 5 August, the positive case rate in the US had been above 7.5% for around a month. Several states began the process of restarting their economies before meeting WHO and national guidelines regarding infection rates; Arizona and North Carolina were still reporting rising numbers of infections when they began to lift restrictions. Since mid-June, nationwide numbers of confirmed cases have increased substantially; and some states have scaled back plans to reopen businesses and reintroduced restrictions on businesses such as restaurants and bars.
With the beginning of the 2020-21 school year rapidly approaching, White House Press Secretary Kayleigh McEnany told journalists in July that 'the science should not stand in the way' of schools reopening. 20 of the 25 largest school districts around the US have announced they will only operate remotely until infection rates fall.
The White House's Coronavirus Response Co-ordinator Deborah Birx announced in early August that a 'dramatically tailored' state-by-state approach was needed to effectively combat the virus and urged caution on the reopening of schools and other public spaces, saying: "We definitely need to take more precautions…if you have high case load and active community spread, just like we are asking people not to go to bars, not to have household parties, not to create large spreading events, we are asking people to distance learn at this moment so we can get this epidemic under control."
This article is from issue 14 of Health Europa. Click here to get your free subscription today.