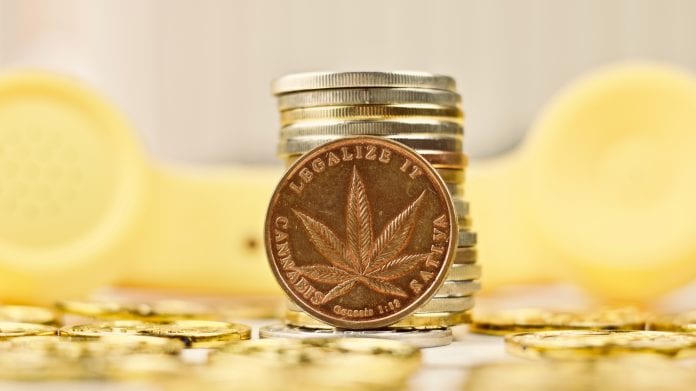 A new report from Prohibition Partners forecasts the UK legal cannabis market to reach £2.31bn by 2024.
Prohibition Partners has produced The UK Cannabis Report which examines the future challenges and opportunities for the UK cannabis sector, and puts forth the billion pound forecast for the future of the market.
Poised for Growth
While the medical cannabis market has grown very slowly over the past year, Prohibition Partners anticipate a significant increase in accessibility for patients over the course of 2020, leading to a period of exponential growth over the coming few years.
By 2024, the UK medical cannabis market is predicted to be worth nearly £1bn (US$1.3bn), servicing nearly 340,000 active patients.
The total UK legal cannabis market is expected to balloon to £2.31bn in 2024. Working from an estimated recreational legalisation date of mid-2021, the value of the legal recreational cannabis market by the year 2024 will be approximately £1.31bn, with nearly three-quarters of a million people being regular recreational cannabis customers.
The cannabis investment sector that is gaining traction in Europe is also turning its attention towards the UK market, the report notes. Numerous consultancies, market research and cannabis-focussed finance groups have opened up in London – the city also playing host to the annual Cannabis Europa conference.
Major cannabis companies are also having success in the UK. GW Pharmaceuticals, the largest exporter of legal medical cannabis in the world, is headquartered in England, and operates numerous sites across the south of the country.
Joining them are numerous foreign cannabis industry giants, such as Australia's Althea Inc. and Canada's Aurora Cannabis, which have recently put down roots in the UK through the establishment of subsidiaries in order to secure competitive footholds in a UK market that is primed for expansion.
To learn more about the current state of the UK cannabis market, and its future potential, download the full free-to-access report: The UK Cannabis Report.