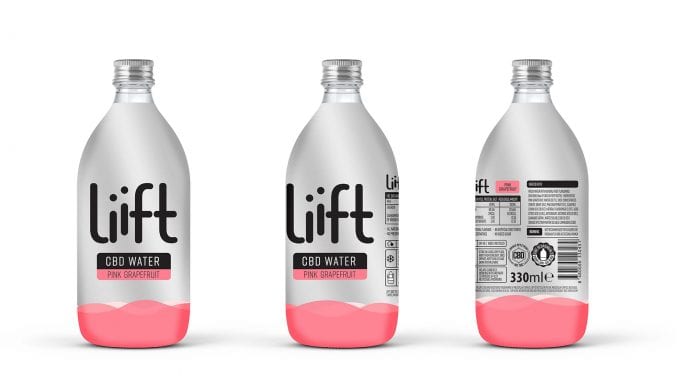 Medicaleaf know that for millennia, cannabis has been utilised and revered for its medicinal and psychoactive properties; it is well documented that physicians from ancient cultures around the world used it to treat pain and other ailments.
More recently, scientists have discovered remarkable medicinal effects: in test tubes, molecules shielded neurons from oxidative stress, a damaging process common in many neurological disorders and provided the well-publicised 'miracle' to alleviate symptoms for epilepsy sufferers.
Research is ongoing to see how different strains of the plant affect the brain and body in order to develop specialised, cannabis-based treatments for specific conditions. It is our vision, and aptly, a 2020 vision to be a part of this unfolding reality of wellness from nature.
About Medicaleaf: new year, new decade, new medicine
Founded in 2019 by a team of business leaders, marketing & technology experts, scientists, health specialists and advocates who are committed to producing safe, reliable cannabis products and promoting wellness from nature, Medicaleaf is set to be Europe's leading provider of health & wellness CBD innovations.
Like many entrants to this new market, at the early stages of development and progressing at a pace, ambitious plans include the launch of a range of CBD wellness from nature products and a cutting-edge ecommerce site. It has been quite a journey getting to this point and we're often asked how it all got started for us.
How it all started
Medicaleaf MD, Richard Reed, explains: "I began my research, building my knowledge on the benefits of CBD and THC compounds to human health, over four years ago. At the time my focus was for my friend, whose mother who had been diagnosed with metastatic bladder cancer."
Despite his best efforts, his friend's mother lost her battle. Her passing, and a wealth of information gathered, another question was raised: How can we prevent others from experiencing this pain? Imagine a world where suffering, pain and illness could become wellness from nature.
It was this question that lead to him founding Medicaleaf, now in first round fund-raising to produce safe, reliable CBD products, promoting our belief in wellness from nature, and to fund further medical research and the development of our unique medicinal cannabis prescription and patient management platform.
New Medicine: the pace of change
There is ever increasing interest and demand in medicinal cannabis, medical research is being undertaken all over the world and yet there is still so much to learn. Medicaleaf inform themselves of these clinical studies and conduct their own trials in the UK, working to further understand its uses in pain management and treating specific medical conditions.
The goal is to reach the eventual take up of suitable treatment by the NHS, insurers, and by European healthcare Ministries. Our proprietary technology and tools will see efficient prescribing, treatment and management through a network of 'best practice' medical centres in the UK. We are already working with the NHS and NIHR to trial a unique and patent-pending prescription technology. We are creating technology solutions providing knowledge of an individual's needs as well as powerful evidential meta data which will help to show the grand scale of medicinal cannabis' efficacy, whilst acting as a dependable measurement for this new medicine.
"Optimising medicinal cannabis doses, de-risking the process and building confidence in the future of medicinal cannabis, as well as granting patients access legal, affordable medicine. New medicine needs a new approach." Reed, MD Medicaleaf
As a team, we are committed to creating an organisation that will assist in the alleviation of pain and suffering and collaboratively creating products to assist in better wellbeing and healthier living. It's because of that commitment that you'll see our team pulling out all the stops, putting in Herculean effort, collaborating, supporting and working tirelessly to achieve our goals. We set ourselves big goals and we're on track to see the results of our endeavours.
Liift
Liift is the brand we created for our 'wellness from nature' consumer range of products. Launching in 2020 with four varieties of uniquely branded CBD flavoured water inclusive of broad spectrum CBD, followed by coffee & tea, snacking products, chocolate goods, supplements, medicine, balms, CBD oil & capsules.
The growth in interest and demand for these products is seeing a burgeoning marketplace, faced with new products, complicated labels, unclear dosing information and the inability of suppliers to provide any advice on the potential benefits of CBD products. Already, there are many different strains and strengths of CBD products on the market with more research required to understand the true benefits of these on an individual basis. Liift seeks to provide a clear and accurate offering backed by credible, peer-reviewed research. It will be published to support consumers in exploring and tracking their own experience.
Alongside our product offering, Liift is a brand that upholds the values of being scientifically relevant, up to date and transparent. From the origination of our CBD products, creating accessible, everyday snacks, drinks, supplements and creams; through development, in our choice of suppliers and trusted partners, ingredients and recipes; in the management, audits, testing, product validation, systems and processes; to presentation and offering, clean, clear, honest, true, well-intentioned and all for good.
Our Liift brand intends to be the most relevant and defined consumer CBD icon in the wellness lifestyle market. Our custom-built e-commerce website with state-of-the-art online retail technology and thought leading UI (user interface) and UX (user experience) strategies launches in the new year. Our product range appeals to brand loyal individuals, seeking to make a conscious shift towards a state of better health and wellness, people of all ages and from many interest groups and demographics.
Liift products will also be available throughout the UK via leading high street retailers, the best health & fitness clubs, hotels and many other outlets, with new products launching throughout the year. Liift is set to become a household name, the brand of choice for discerning 'lifestyle' and also has wide appeal to the early adopter and impulse purchaser as the CBD wellness movement continues to become more and more mainstream.
This is only the beginning: Ongoing campaigns of support for relevant and good causes and Liift driven initiatives centred around life improvement and personal wellbeing, will develop strong affinities with communities and consumers. Our intention is to deliver lifestyle driven CBD systemic delivery choices, to become the leading protagonist of CBD innovations in Europe and to impact positively on the lives and wellness of millions.
What is Cannabis?
At risk of repeating the information that abounds about cannabis, as the world catches up with this erstwhile prohibited plant, this explanation presents from a different perspective. The more scientists learn about this plant, the more questions it poses.
'Cannabis is a unique, natural medicine that taps into how we work biologically on a very deep level. Thanks to this plant, scientists have been able to decipher the primordial language that nerves, and brain cells use to communicate […] the endocannabinoid system guides and protects.' – The Discovery of the Endocannabinoid System By Martin A Lee author & co-founder and director of Project CBD.
The discovery of the human endocannabinoid system has huge implications for nearly every area of medicine. Part of the body's general protective network and working in conjunction with the immune system and various other physiological systems, the discovery of the human endocannabinoid system challenges established science by revealing that the brain has an in built mechanism of protection and regeneration to mend damaged nerves and brain cells, its own natural repair kit.
CB receptors in the body are triggered by cannabinoids which in turn unleash cellular, biochemical changes known to inhibit immune response, reduce inflammation, relax musculature, lower blood pressure, dilate bronchial passages and normalise overstimulated nerves.
Learning more about the use of this plant has the potential to eliminate certain illnesses and conditions as well as change our approach to medicine from treatment to prevention. That's what is getting people so excited.
Our CBD products, promoting wellness from nature are a legal, healthy and supportive way to receive the benefits of this much maligned and misunderstood plant. Medicinal Cannabis and CBD products are at the heart of Medicaleaf, the trusted brand for CBD products. This is a game changer.**
The team
Richard Reed FCA, Managing Director/Finance Director
A Fellow Chartered Accountant (FCA) with 20 years in the regulatory and commercial environment. With wide-ranging experience in the private and listed sectors, raising finance and restructuring debt, processes and control, finance departments and reporting, online retail and mergers & acquisitions including the sale of a privately-owned creative agency for £23m (~€26.8m) to an AIM listed group. "We anticipate revenue of £5.3m this year and sales increasing 372% in year two and 88% year three."
Darryl Canham, Brand Marketing and Sales Director
Both a creative & strategic consultant for brands and marketing at Director level for over 20 years. Also, a professional performance and development coach in the health, fitness & wellbeing industry with knowledge, interest and research in the medicinal properties of cannabinoids. "Marketing a feeling and healthful experience is our goal."
Paul Ford, Operations Director
A Metropolitan Police special officer leading to private security, close protection and counter-piracy then management consultancy for clients, including Vodafone and WalkinWiFi®, where he was founding Director. "We are committed to providing safe, reliable, innovative and market leading CBD products."
Phil Cox, Development Director
From financial services, wealth and investment management, Cox has worked with and advised many successful entrepreneurs who have started, built up and sold on their businesses. "Imagine a world where illness, pain and suffering become wellness from nature."
Dr Raj Dhami, Product Development
Biochemistry PhD to R&D in FMCG with Cadbury's (Mondelez International), Britvic and United Biscuits (Pladis) including analytical service provision, ingredient technology development and existing and new product & process development. "Our wellbeing product range will bring CBD to everyday products and people from all walks of life."
Sunanda Bailey, Innovation Management
Former call centre consultant with the L&R Group, (Sitel Corp.) in telecoms, insurance, professional education, mail-order and utilities experienced in change management and training for 'startup' operations including digital transformation, new products, services and platforms, e-learning and automation. "Cannabis is a game changer and we are excited to make a significant contribution."
Jordan's story
Jordon Burling-Mumford PhD, 'Minister without Portfolio' on the Medicaleaf team shares his story, supports our cause and our mission to improve the quality of life for those suffering from pain and ailments and to work toward an effective solution for himself and others – or die trying! Burling-Mumford has been given a deadline. His conditions have names and excruciating, painful symptoms. His medical team after countless consultations, interventions, surgeries and solutions can offer nothing more than pain relief for his slowly decaying nerve cluster – diagnosed as 'S1 Gangliotic Radiculopathy', the result of a recent 'absent seizure.'
Over the years, after unsatisfactory surgical interventions, the medical solution became opiates to control pain. To describe the pain would simply not reflect the day-in day-out and through the night, unrelenting, stabbing, piercing, torturing experience that was his life. And yet it is not. Burling-Mumford got 'sick of being sick,' sick of lying to hide his diagnosis, addiction and abuse of opiates. Realising he had become blinded by decline, pain, suffering and dependency, he eventually came off opiates all together. He is alive today because he made a choice to fight pain without opiates.
With his scientific background and training he is involved in our ongoing clinical trials and shares regular updates on his personal journey, providing insight and guidance on what is working for him.
Invest in Cannabis, Invest in Medicaleaf and 2020 Vision
From a standing start, Medicaleaf is on track to generate revenue in excess of £5.3m in this first trading year, with sales increasing by 372% in year two and a further 88% in year three as the 'demand-supply' equation is successfully welded. Despite substantial startup expenditure, partly due to infrastructure build and partly due to brand investment, the company expects to return a modest profit in its first and a substantial profit in its second year of trading with profits increasing anywhere between 60 to 100% year on year, on a net profit over sales metric of 'plus 43%.'
Don't just take our word for it. Gary Vaynerchuk, the chairman of VaynerX, CEO of Vayner Media, investor in canna-business and a social media guru said in a recent interview with Green Entrepreneur: "There are things that this product is so disproportionally capable of helping, where people are using much worse substances to address whatever pain they are dealing with mentally and physically. That is going to be a space that will continue to evolve over the next hundred years of your life, I believe the health benefits are disproportionately fascinating from a financial and rewarding standpoint."
The world is taking note, in global medical markets 23 countries have introduced laws governing medical use, with many more expected to join this group, as governments begin to accept the vast medical, social and tax benefits that accompany such moves.
Investing in Medicaleaf offers an unprecedented financial opportunity to create positive change. Impact investing at its best, wealth creation along with social impact. With a 'post-raise' valuation of £20 million with expectations to reach a pre-floatation valuation of £100 million in three years' time. New investor capital will represent up to 50% of voting rights. HMRC EIS Advance Assurance granted, eligible investors gain relief in the current or previous tax year. (UK residents wishing to participate in this must fall into the category of sophisticated investor or high net worth individual as outlined by the Financial Conduct Authority.)
2020 Vision
"As a business, we are interested in the positive health outcomes of real people. We want to support them, to provide access to education and research and to empower individuals in maintaining their wellbeing and improving their health by working with those who provide services at the point of need. Our mission is to provide the tools, the natural plant extracts and the opportunity to get well. We want to create a following that in turn creates a movement. That way we can make sure our products are trusted, understood and valued." – Reed, MD.
We operate a philanthropic and profitable business maintaining the highest ethical and environmental standards and ensuring that we support communities, both locally and globally. In the next decade we imagine a world a world with less alcohol, fewer opioids, lower prison populations and decreased domestic violence; a collective consciousness with ever more compassion. Cannabis is set to impact food, fuel, fibre, paper, medicine, environment, social justice, civil rights and liberties – Medicaleaf is a key player, why not join us on our journey.
Richard Reed
Managing Director
richardr@medicaleaf.org
medicaleaf.org.uk
Tweet @MedicaleafLtd
medicaleaf.org.uk
This article appeared in the first issue of Medical Cannabis Network which was out in January. Click here to subscribe.