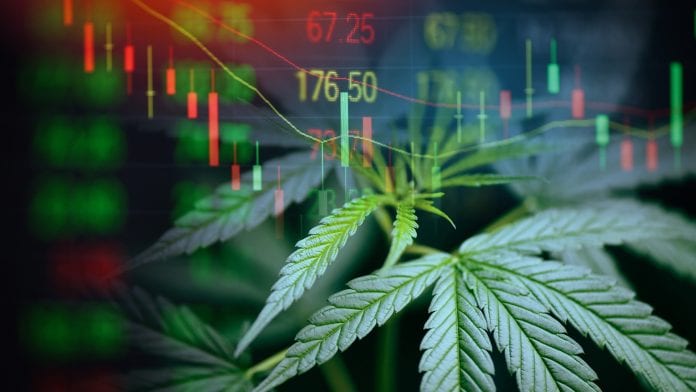 Rize ETF, Europe's first specialist thematic ETF issuer, has today launched its first two ETFs – including a medical cannabis ETF.
The Rize Cybersecurity and Data Privacy UCITS ETF (CYBR) lists today on both the Frankfurt Stock Exchange (Xetra) and the London Stock Exchange (LSE), and the Rize Medical Cannabis and Life Sciences UCITS ETF (FLWR) lists today on the Frankfurt Stock Exchange (Xetra).
The latter will list later in the week on the London Stock Exchange (LSE).
Each ETF has been purpose-built by Rize ETF in collaboration with index provider Foxberry and thematic specialists in each particular theme, namely New Frontier Data with respect to FLWR and Tematica Research with respect to CYBR.
The Rize Medical Cannabis and Life Sciences UCITS ETF (FLWR)
The Rize Medical Cannabis and Life Sciences UCITS ETF (FLWR) provides exposure to 23 companies that are positively exposed to the revolution in cannabinoid-derived medicine and wellness products and operating globally, making it the most diversified and liquid cannabis ETF in Europe.
Rahul Bhushan, co-founder of Rize ETF, said: "FLWR offers European investors the chance to participate in the growth of companies working on developing new-form medicines with elements of the cannabis plant. The market continues to grow, buoyed by the tailwinds of favourable legislation, social acceptance, medical recognition and an exciting CBD complex, at a rate only eclipsed in the last century by internet adoption.
"In our view, we've only just scratched the surface of the medical potential of cannabinoids such as THC and CBD, and expect to hear much more about new cannabinoids such as CBN, CBC and CBG over the course of 2020. On a macro level, over 2020 and beyond, we anticipate a continued trend towards liberalisation, legalisation and globalisation of medical cannabis as a therapy."
FLWR key features
FLWR has four key features that distinguish it from existing medical cannabis-themed ETFs. Firstly, the index which the ETF replicates incorporates a specially-designed, transparent and publicly-available exclusion list methodology – the "Rize Global Medical Cannabis Exclusion List".
Companies are excluded if they are determined to be either non-compliant with state and federal laws in the countries in which they operate and/or are directly involved in the production and/or distribution of cannabis for the recreational (adult-use) consumer market.
The Rize Global Medical Cannabis Exclusion List has been developed by Rize ETF in tandem with its partners and is published, along with the methodology, on the company's website, www.rizeetf.com.
Secondly, FLWR is global in its exposure. It captures companies not only in the US and Canada, but also those operating in Australia, Israel, China, Colombia, Switzerland and the UK.
Thirdly, FLWR incorporates certain companies from the "Big Pharma" sector that are making forays into the sector through the development or acquisition of patents, distribution partnerships and sponsored clinical trials, although exposure to this sector is capped at 10% of the index.
Finally, FLWR is the most diversified (with 23 companies, globally) and liquid cannabis ETF in Europe and specifically weights constituent companies by reference to their relative liquidity, which is critical for retail investors who pay high bid/ask spreads on illiquid ETFs.
FLWR is the most price competitive cannabis ETF on the European market and is priced at 0.65% per annum.
Both ETFs have been purpose-built in collaboration with specialists in each particular
theme/sector. For FLWR, Rize ETF partnered with New Frontier Data, an independent cannabis research and tech-driven analytics firm based in Washington, D.C., and leverages their unique insights and proprietary classification system of companies that have demonstrable exposure to the medical cannabis and life sciences sector.
FLWR replicates the Foxberry Medical Cannabis & Life Sciences Index and CYBR replicates the Foxberry Tematica Research Cybersecurity & Data Privacy Index.
The team at Rize ETF is committed to challenging orthodoxy and providing investors with access to the most ground-breaking megatrends shaping the planet. The company aims to achieve a balance between long-term returns and an investment in sustainable themes. Rize ETF covers the entire life-cycle of an ETF, starting with product strategy, index design, ETF structuring through to distribution