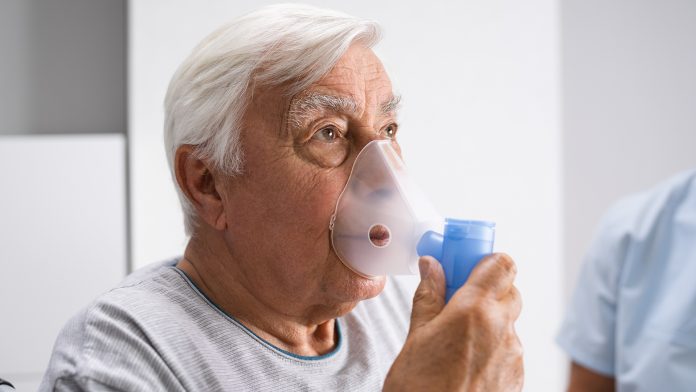 New hope has emerged for people with the debilitating and often deadly chronic obstructive pulmonary disease, with scientists discovering a new therapeutic target that may help to design future treatments for the lung condition.
A collaborative endeavour between researchers at the Centenary Institute and the University of Technology Sydney (UTS) has uncovered an exciting new potential target for combatting chronic obstructive pulmonary disease. The team has discovered a small RNA molecule called microRNA-21 that, if inhibited, may act as an effective treatment for COPD.
The study, titled 'A microRNA-21–mediated SATB1/S100A9/NF-kB axis promotes chronic obstructive pulmonary disease pathogenesis,' is published in the journal Science Translational Medicine.
What is chronic obstructive pulmonary disease?
Chronic obstructive pulmonary disease is an inflammatory lung disease that makes the ability to breathe incredibly difficult, . Current estimates have highlighted that around 65 million people have either moderate or severe COPD globally, a figure that is expected to rise exponentially over the next 50 years and already being the third most common cause of death worldwide.
COPD predominantly affects middle-aged or older people who smoke tobacco products or inhale air pollution, with many living unaware that they have the condition. Chronic obstructive pulmonary disease symptoms gradually worsen over time and include emphysema (damage to the lungs' air sacs) and chronic bronchitis (prolonged inflammation of the airways). Current treatment can control symptoms, but more effective weapons are required for combatting the disease.
New target acquired
During a pre-clinical study, the experts observed elevated levels of microRNA-21 in experimental COPD mice models. They determined that by employing a microRNA-21 inhibitor – antagomir-21 – as a therapeutic treatment, they were able to reduce inflammation and enhance lung capacity and function in the models.
The team found that antagomir-21 not only reduced the expression of microRNA-21 but also suppressed the accumulation of inflammatory cells – macrophages, neutrophils and lymphocytes – in the airways and lungs. Additionally, they discovered that antagomir-21 also mitigates lung cytokine production that amplifies inflammatory responses. The researchers believe that their findings provide unprecedented insights into chronic obstructive pulmonary disease.
Professor Phil Hansbro, the study's senior author and Director of the Centenary UTS Centre for Inflammation, said: "MicroRNA-21 is a common molecule that is expressed in most cells in the human body and regulates many critical biological processes. Our findings demonstrate, however, that microRNA-21 levels increase when it comes to COPD.
"We believe that the development of new drugs that inhibit microRNA-21 may offer up an entirely new therapeutic approach when it comes to COPD treatment.
"The development of effective COPD treatments has been hampered by a lack of understanding of the disease's underlying mechanisms. Our data define microRNA-21 as a novel therapeutic target and its inhibitors as a potential new treatment for this major, currently intractable lung disease."
Recommended Related Articles