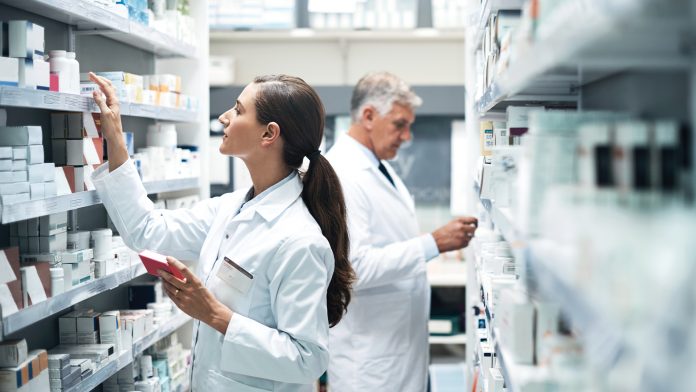 Therapix is a clinical-stage pharmaceutical company focused in creating a portfolio of technologies and assets based on cannabinoid products.
Therapix Biosciences Ltd. is a speciality clinical-stage pharmaceutical company. Led by an experienced team of Senior Executives and Scientists Therapix Biosciences Ltd. has a vision to connect cannabinoid products to the healthcare system to improve the health and wellbeing of patients. Its focus is creating and enhancing endocannabinoid-based solutions to address unmet needs. With this focus, the company has developed an IP portfolio for its major assets.
Therapix Biosciences Ltd is currently engaged in the following drug development programs utilising potentiating effect of a cannabinoid mimetic Palmitoylethanolamide (PEA) on cannabinoids in a proprietary CannAmide™ composition and Intellectual Property portfolio. THX-110 platform, which is based on the synergistic combination of Tetrahydrocannabinol (THC) and CannAmide for the treatment of Tourette syndrome (TS), for the treatment of Obstructive Sleep Apnea (OSA), and the treatment of Pain; THX-130, which is based on very low dosage form of THC for neuro and microvascular-protection; THX-150, which is based on the synergistic combination of selected antibacterial agent, with THC or with a combination of THC and CannAmide for the treatment of infectious diseases; and THX- 160, which is based on the utilisation of an innovative and proprietary CB2 receptor agonist formulation intended for the treatment of pain. In addition, Therapix is developing an innovative proprietary e-health delivery vape system.
Therapix in a glance
Therapix is repurposing approved cannabinoids for new indications via fast track regulatory pathway;
Harnessing the 'Entourage Effect' phenomenon, coined by Professor Raphael Mechoulam, by combining THC with CannAmide, for a range of indications of unmet medical needs;
Employing antibacterial qualities of cannabinoids to potentiate ineffective approved antibiotics in battle with Multi Drug Resistant (MDR) bacteria;
Developing innovative synthetic cannabinoids with high CB2 receptor affinity in different pain indications;
Taking advantage of the therapeutic;
Efficacy of low dose THC for neuro and microvascular protection; and
Developing alternative drug delivery methods for better bioavailability and effectiveness with low side effects.
Therapix was founded on three fundamental concepts
Our "entourage" technology consists of proprietary combination, which functions as endocannabinoid-enhancer to induce robust therapeutic effects, shown both in preclinical and clinical trials;
Therapix develops and manufactures according to the most rigid GMP requirements and pharmaceutical standards in an emerging market; and
Multipronged approach: entourage and low dose in an agnostic development process suitable for both botanical and synthetic APIs. Our products apply to US and EU regulation with different time-to-market.
In addition, Therapix has built a company structure to support future growth and a sustainable competitive edge with strong pharmaceuticals pipeline, an in-house pharma R&D team and regulatory know-how, as well as top professional market network, strong scientific advisory board and key opinion leaders, research and collaborations.
There are many anecdotal reports concerning the therapeutic value of cannabis. Clinical studies supporting the safety and efficacy of cannabis for medical purposes in a variety of disorders are limited but are slowly increasing in number. Amongst the many therapeutic implications of THC one can find its potential use in palliative care (pain and other distressing symptoms, and the enhancement of quality of life), treatment of vomiting and nausea, wasting syndrome (cachexia) and loss of appetite (anorexia), multiple sclerosis, and amyotrophic lateral sclerosis.
Its therapeutic benefits can also be used to treat problems such as spinal cord injury, epilepsy, arthritides and musculoskeletal disorders, movement disorders, glaucoma, asthma, hypertension, psychiatric disorders, Alzheimer's disease and dementia, inflammation, gastrointestinal system disorders, and anti-neoplastic properties and atherosclerosis.
It was repeatedly noted that the psychotropic side effects associated with the use of cannabinoids have been found to limit their therapeutic utility.
The 'entourage effect'
Therapix's proprietary combination describes the use of any cannabinoid and CannAmide, creating a synergy. First described in 1998 by Israeli scientists Shimon Ben-Shabat and Raphael Mechoulam, the basic idea of the entourage effect is that molecules within the endocannabinoid systems work together or possess synergy. The entourage effect theory has been expanded in recent times and has been defined by the four basic mechanisms: ability to affect multiple targets within the body; ability to improve the absorption of active ingredients; ability to overcome bacterial defense mechanisms and ability to minimise adverse side effects.
The proprietary CannAmide formulation consists of pharma-grade PEA, a lipid messenger, known to mimic several endocannabinoid driven activities, although it does not bind classical CB receptors. An 'entourage effect' hypothesis has been put forward to account for the pharmacological actions of PEA.
We have shown that CannAmide enhances the activity of cannabinoids, by potentiating their affinity for their receptors and by inhibiting the metabolic degradation of endocannabinoids. Moreover, it is speculated that PEA inhibits the metabolic degradation of endocannabinoids by competing for metabolise enzyme FAAH.
PEA has been shown to possess anti-craving effects in cannabis dependent patients, is efficacious in the treatment of withdrawal symptoms, produces a reduction of cannabis consumption and is effective in the prevention of cannabis induced neurotoxicity and neuro- psychiatric disorders.
Low dose technology
Dosing regimen of cannabis is an extremely important matter as the effects generated by the different doses vary widely. At high doses and as a result of extensive use, it may cause serious diminishing effect over time. In addition, high doses may lead to unwanted psychoactive effects. However, when compromising therapeutic benefits of cannabis, it severely impacts treatment while high doses cause a significant increase in adverse events. Therefore, Therapix has set the following criteria for all its products:
Providing the most efficacious therapy, while also reducing doses and associated side-effects;
Enhancing cannabis and cannabinoids' efficacy, while also extending (or prolonging) their therapeutic window;
Sustaining and boosting ongoing treatment; and
Improving quality of life.
Promoting compliance of the patients and benefitting the conditions
Vapourisation
Vaporisation of cannabis has been explored as an alternative to smoking. The potential advantages of vaporisation include the formation of a smaller quantity of toxic by-products such as carbon monoxide, polycyclic aromatic hydrocarbons (PAHs), and tar, as well as a more efficient extraction of cannabinoids (such as Δ9-THC and CBD) from the cannabis material.
Detailed Therapix programmes
THX-110: Our proprietary THX-110 drug candidate takes a unique approach to the treatment of CNS diseases such as pain, sleep disorders, TS and other movement disorders. We believe that the presence of the CannAmide likely increases the efficacy of orally administered THC, while reducing the required dosage and decreasing associated deleterious adverse events.
Tourette's syndrome programme: overview of the yale trial
The study was a single-arm, open-label trial, in which each subject both received one daily treatment of the drug via oral administration and was followed-up for a period of 12 weeks.
Sixteen subjects participated in the study and received THX-110 at the Yale University Child Study Center at Yale University, USA. The primary endpoint of the study was to assess the performance of THX-110 in the treatment of adult patients suffering from symptoms of Tourette syndrome, as measured by the Yale Global Tic Severity Scale Total Tic Score (YGTSS- TTS), the gold-standard and customary index for assessing symptom severity.
Treatment was given in a dose titration regimen with a maximum dose of THX-110 consisting of 10mg Dronabinol and 800mg PEA daily. The study was investigator-initiated and led by Michael H. Bloch, M.D., Associate Professor at the Yale University Child Study Center, and James F. Leckman, M.D., Ph.D., the Neison Harris Professor in the Child Study Center and Professor of Pediatrics Child Psychiatry at Yale University. The study showed that these 16 subjects with medication-refractory TS had a reduction of tic symptoms (paired t-test: YGTSS-TTS mean difference (mean +/- SD)=7.9+/-8.4,) t= 3.7, df=15, p=0.002) from baseline (YGTSS-TTS: 38.4 +/- 8.3) to endpoint (YGTSS-TTS: 30.5 +/- 10.9).
This resulted in an average tic reduction of 21% across the entire sample. Six of the 16 medication-refractory TS subjects experienced a response to treatment as defined by a reduction in YGTSS-TTS of greater than 25%. Improvement over time with treatment was also observed when generalised linear models were used to analyse repeated measures data on the YGTSS-TTS. THX-110 demonstrated no significant effects on comorbidity of ADHD, anxiety, depression or OCD symptoms. The medication was generally well-tolerated by subjects with only two subjects stopping treatment early (one due to sedation and another due to lack of improvement in tic symptoms). Twelve of the 16 subjects elected to continue into a 24-week extension phase of the trial.
A Phase IIb, placebo-controlled 12-week clinical trial for THX-110 in TS patients will take place in Germany. This study is intended to employ phyto-derived THC with CannAmide, as part of THX-110 platform. It will be a randomized, double blind, placebo-controlled study. The objective of this trial is to evaluate the safety, tolerability and efficacy of daily Oral THX-110 in treating adults with TS. The primary efficacy endpoint is change in YGTSS-TTS as a continuous endpoint after 9 weeks of stable treatment compared to baseline of the respective treatment period. Secondary endpoints include evaluation of THX-110 benefit on premonitory urges, quality of life, disease severity and comorbidities including ADHD, OCD, depression and anxiety.
Obstructive sleep apnea program (OSA)
Within the framework of Therapix's 'Entourage Effect' program, the company has initiated a Phase IIa, sponsor-initiated trial for the treatment of OSA at Assuta Medical Center in Israel. This Phase IIA Clinical trial is an open label study, which includes 30 patients diagnosed with OSA, and intends to evaluate the safety, tolerability and efficacy of once daily oral administration of THX-110. Interim data has been generated and includes the first seven patients who completed the study per protocol and one patient who dropped out from the study early due to adverse events (dizziness).
Out of the seven patients, who completed the study, four patients exhibited significant improvement in all assessed study parameters, including reduction in Apnea-Hypopnea Index (AHI) scale and an improvement in oxygen desaturation index (ODI) with one patient showing mild improvement. In general, the study medication was well tolerated with only two patients exhibiting adverse events which were resolved after dosage was decreased. The encouraging interim results of this study is a promising indicator that THX-110 may provide a pharmacological treatment for OSA for which currently the only available standard treatments employ non-invasive ventilation devices (CPAP) and oral appliances.
THX-130
A low-dose THC platform targets the high-value and unserved market of microvascular injuries associated disorders, using a unique and proprietary drug development and delivery dosage platform. Damages to microvasculature are observed in various pathologies, including the aging processes, chronic inflammation, traumatic brain injury (TBI), and others. Microvasculature damages also negatively affect blood-brain barrier (BBB). There is mounting evidence in the literature of therapeutic effects of low (10-400ug) dosage of THC in an array of indications, including cognitive impairment disorders, neuro and cardio- protection.
Therapix evaluated the effects of the selected low doses of THC as a therapy for mild traumatic brain injury and brain microvasculature integrity in rat models. In an induced moderate TBI, eight-week-old male Sprague-Dawley rats, upon repeated injury, 60% of the animals showed a significant neurological deterioration, including paresis, seizures and weight loss. Percentage of brain volume with BBB dysfunction was significantly higher in injured rats compared to controls.
Animals treated daily with low dose THC, showed a moderate decrease in brain volume with damaged BBB. In addition, and consistent with MRI data, cortical microvascular permeability in repeated-THC treated animals was lower compared to vehicle-injected controls, suggesting preservation of microvascular integrity.
The daily injection of THC reduced the risk for neurological complications from 60% to 35%. Data from both CE-MRI as well as intravital microscopy suggest a mild protective and therapeutic effect of repeated treatment with THC on trauma-induced BBB breakdown.
THX-150
THX-150 is a drug candidate intended for the treatment of infectious diseases. It consists of THC with or without CannAmide and selected antibacterial agent and possesses antimicrobial synergy potential. Antibiotics revolutionised medicine in the 20th century and have together with vaccination led to the near eradication of diseases such as tuberculosis in the developed world. Their effectiveness and easy access led to overuse, prompting bacteria to develop resistance. In addition, some antibiotics have been associated with a range of adverse side effects. Side effects range from mild to very serious depending on the antibiotics used, the microbial organisms targeted, and the individual patient.
Pharmaceutical combinations of antimicrobial agents with other molecules are capable of increasing the potency of these agents, decreasing the required minimal therapeutic dosages, thus minimising the development of drug resistance, reducing antibiotics-associated side effects, preventing biofilm formation and/or treating the established biofilms. Preparations from cannabis Sativa were investigated in the 1950s as highly active topical antiseptic agents for the oral cavity and the skin and as anti-tubercular agents.
However, most of these investigations were done at a time when the phytochemistry of cannabis was still in its infancy, and the remarkable antibacterial profile of the plant could not be related to any single, structurally defined and specific constituent. Therapix aims to develop THC with CannAmide as a potentiator for currently used antibiotics, as well as to provide an alternative remedy for the ubiquitous issue posed by antibiotic resistance. By potentiating currently used antibiotics, Therapix could effectively reduce the required dose of antibiotic agents, as well as render ineffective antibiotics to be effective. Both of these events would significantly hamper the development of antibiotic resistance.
Recently, Therapix completed a set of in vitro studies aimed to demonstrate the synergy between well known antibiotics, which lost their previous antimicrobial efficacy and several cannabinoids on Methicillin-resistant Staphylococcus aureus (MRSA) and other MDR gram-positive strains of bacteria. Currently, the research moved into preclinical efficacy studies, and THX-150 is in the midst of an in vivo evaluation of its safety and efficacy on thigh infection model in mice.
THX-110, THX-130 and THX-150 are using a 505(b)(2) regulatory strategy based on prior FDA approval of dronabinol. The 505(b)(2) strategy entails a relatively lower risk compared with development of new chemical entities, combined with relatively lower development costs and potential faster time to market.
THX-160
THX-160 is an innovative and proprietary CB2 receptor agonist formulation intended for the treatment of pain. This specific CB2 receptor agonist was synthesised by Professor Raphael Mechoulam, Ph.D.. Pain is the most common reason for physician consultation in most developed countries. It is a major symptom in many medical conditions and can interfere with a person's quality of life and general functioning. The potency and availability of opioid substances for pain management, despite their high risk of addiction and overdose, have made them popular both as formal medical treatments and as recreational drugs and lead to so-called 'opioid epidemic.'
Therapix initiated an in vivo examination of the analgesic effect of THX-160, a proprietary cannabinoid-based compound. In the preclinical studies, THX-160 was well tolerated and did not cause any significant adverse effects. In addition, efficacy studies demonstrated the analgesic superiority of THX-160 over control and were comparable to high dose morphine analgesic effects and in some instances exerted greater potency. The efficacy and safety of THX- 160 was shown for both acute and chronic pain. This encouraging data, along with prior published preclinical efficacy results for a CB2R agonist's involvement in pain relief, reinforce Therapix's belief that the lead drug candidate, THX-160, has a favourable safety and efficacy profile that could potentially address the unmet need for well- tolerated and safe oral pain therapies with improved patient quality of life. Therapix plans to further assess THX-160 nociceptive mechanisms of action as well as perform dose range finding and toxicology studies in animals.
The company is currently evaluating several possible internal initiatives and collaborations with external entities with the aim of developing cannabinoid-based therapeutics and treatments of the management of acute and chronic pain.
Ascher Shmulewitz, MD, PhD
Chairman of the Board and
Interim CEO
Therapix Biosciences Ltd
+972 361 670 55
ascher@medgp.net
Please note, this article will appear in issue 10 of Health Europa Quarterly, which will be available to read in July 2019.