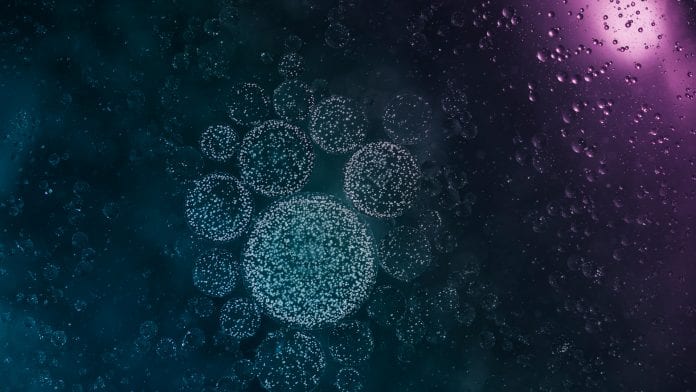 Defence Therapeutics Inc's proprietary new platform offers a revolution in drug delivery.
Quebec-based biotechnology developer Defence Therapeutics Inc specialises in antibody-drug conjugates (ADCs), a novel form of biopharmaceutical medications which target and destroy tumour cells while leaving healthy cells unscathed, and other biological or biosimilar therapeutics for cancer and infectious diseases. Alongside its accomplished and diverse leadership team, it has established high-level working partnerships with the research laboratories overseen by Dr Simon Beaudoin, Defence's Chief Technical Scientific Officer located in Sherbrooke, and University of Montréal Associate Professor Dr Moutih Rafei.
Defence Therapeutics' research has enabled it to address a sector-wide challenge facing ADC development: that of nuclear localisation. The nuclear localisation signal is a sequence of amino acids which 'tag' proteins (in this case, antigens) for import into the nucleus of a target cell. Through its proprietary AccumTM technology platform, Defence is able to achieve precision delivery of therapeutics with multiples of over 10 times the intracellular ADC routing success of other approved methods. Accum is the first ADC solution to enable full control of the intracellular delivery of chemotherapeutic medications with minimal risk of the common patterns of cell recycling and rejection, meaning that it is able to deliver increased specificity of tumoural targeting – which, in turn, leads to a substantial reduction in harm caused to healthy cells.
Currently, the principal goal of Defence Therapeutics is to effect broad improvement to the therapeutic scope of ADCs, with dual focus on cancer therapies and vaccine development. The company holds 100% ownership of Accum; and all the findings and clinical outcomes associated with Accum are 100% owned by Defence. Accum is expected to offer the potential for applications across a broad range of therapeutics deliveries in both cancer and infectious diseases.
Sébastien Plouffe, CEO and Director of Defence Therapeutics Inc, outlines the successes and future goals of the company.
What is your background and what inspired the formation of Defence Therapeutics?
My team and I have been looking since the beginning to acquire technologies that can be used against cancer. After several screening rounds, we came across the Accum technology. We quickly realised its impact and wide scope of application, which is why we acquired it and started Defence Therapeutics Inc.
What can you tell me about the team you have put together to advance the work of the company?
Our company is currently working on three research axes:
Antibody-drug conjugates;
Cancer and infectious disease vaccines; and
The use of Accum derivatives as anti-cancer molecules.
In order to successfully complete these projects, we assembled a strong scientific team composed of an oncologist, a pharmacology expert, a biochemist and an immuno-oncologist.
What are the goals of Defence Therapeutics' partnership with University of Montréal?
At the moment, a research contract has been established with Université de Montréal to complete some of our initial studies. Defence is looking for an independent laboratory where the company will conduct its own wet lab and in vivo experiments.
How does the Accum Technology platform work? What does it offer for vaccine development?
When molecules are usually taken up by a given cell, they end up entrapped in organelles known as endosomes. The primary objective of these endosomes is to assist or co-ordinate cargo movement within a cell. However, endosomal maturation, which is concomitant with acidification of endosomal lumen, leads to protease activation; consequently resulting in non-specific cargo destruction. The Accum platform consists of chemically modifying a given molecule (antibody/ADC, protein/antigen, RNA or DNA) in order to facilitate endosomal escape and reach the final intracellular target site in a stage as close as possible to the initial stage.
In what areas do you see the greatest potential for vaccine development?
Stimulating the immune system with Accum triggering an immune therapeutic response: this can protect the host from infectious diseases and cancer. This has been a triumphal area of research since the 18th century. Since that period, scientists have believed that there is a potential to extend this success to generate protective cancer vaccines. The Accum technology can be applied to both fields as a means to develop both infectious disease and cancer vaccines.
What stage are you at in terms of clinical evidence and how do you visualise the roadmap?
We have completed the preclinical development of a dendritic cell-based vaccine for cancer. We are currently moving ahead with a dry run to get ready for clinical studies. Active negotiations are also ongoing with a regulatory agency and clinical research organisations (CROs) to prepare applications for clinical studies.
As for ADCs and Accum variants as anti-cancer molecules, Defence is currently conducting a series of preclinical work in order to identify lead compounds for clinical studies.
Do you envisage further stages of investment related to executing this plan?
We are currently well financed to achieve the near-term objectives and create the value for shareholders. Additional financing may come in potential licence or partnership agreements. When we have established a target, we will inform the financial market about the next fundraising. Defence Therapeutics is a publicly traded Company on the Canadian Stock Exchange (symbol: DTC), the Frankfurt Stock Exchange (symbol: DTC) and on the USOTC (symbol: DTCFF).
Special Report Contact Details