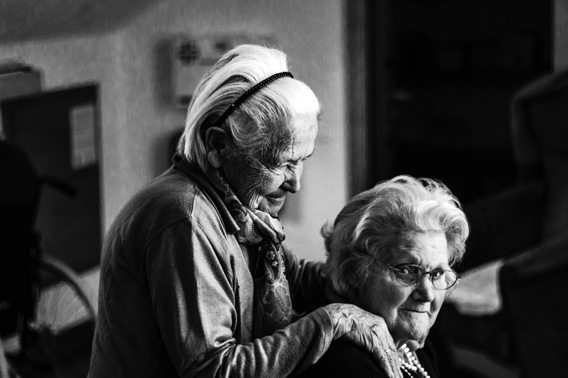 As more and more countries legalise the use of cannabis for medical purposes, Health Europa Quarterly highlights recent research into its possible therapeutic benefits. 
The World Health Organization estimates that 2.5% of the global population, or 147 million people, use cannabis, which accounts for half of all drug seizures worldwide. Its widespread use – and a relaxing of attitudes to the drug in many places – has seen calls for its legalisation increase, and in November, Poland became one of a growing number of countries around the world (among them Greece, Colombia, the Czech Republic, and parts of the US) to legally approve the use of cannabis for medicinal purposes.
The new legislation, which allows for cannabis from imported plants to be processed at Polish pharmacies, provided that it has been registered with the country's Office for Registration of Medical Products, comes amidst extensive research into the potential therapeutic benefits of the drug – for example, for the management of chronic pain, nausea and vomiting – as well as its possible risks – in relation to schizophrenia and drug addiction.
Here, PEN highlights recent studies into the potential use of medical cannabis in neurodegenerative diseases and epilepsy, and also explores the World Health Organization's own interjection on this controversial and divisive matter.
THC and the ageing process
Scientists at the University of Bonn, Germany, and the Hebrew University of Jerusalem, Israel, have uncovered new evidence that an active ingredient in cannabis can reverse ageing processes in the brain and thereby boost cognitive performance, a finding which could have important implications for treating neurodegenerative diseases such as Alzheimer's and vascular dementia.
The scientists arrived at this conclusion by administering either a placebo or a low dose of the psychoactive cannabinoid THC (tetrahydrocannabinol) to two-, 12- and 18-month-old mice over a four-week period. They then evaluated the animals' learning capacity and memory performance by testing their ability to, for example, recognise other mice. The results have been published in the journal Nature Medicine.
Whereas the mice treated with a placebo demonstrated the expected age-dependent learning and memory losses, those who had been given THC boasted just as good cognitive functions as the two-month-old controls.
The scientists also examined the brain tissue and gene activity of the mice to find out more about how exactly THC affects them. Surprisingly, they discovered that the molecular signature more closely resembled that of the young animals than it did the old animals. In addition, the number of links between the brain's nerve cells increased again, which is crucial for learning ability. "It looked as though the THC treatment turned back the molecular clock," explained Professor Andreas Zimmer, the director of the University of Bonn's Institute of Molecular Psychiatry.
The scientists now hope to carry out a clinical trial to investigate whether these findings can be replicated in humans. If successful, this could suggest the possibility of one day using THC to treat dementia, which, according to Alzheimer's Disease International, affected some 46.8 million people in 2015, and other disorders associated with memory loss and cognitive decline.
CBD and epilepsy
This latest discovery comes after research by Great Ormond Street Hospital (GOSH), UK, and the UCL Great Ormond Street Institute of Child Health, alongside New York University, US, showed that a new drug derived from cannabis could dramatically improve the quality of life of children with a rare type of drug-resistant epilepsy.
Dravet syndrome, or severe myoclonic epilepsy of infancy, affects just one in every 40,000 children in the UK and can lead to behavioural problems and neurodevelopmental delay, as well as causing frequent epileptic seizures.
In the GOSH-led trial, 120 children across Europe and the US aged between two and 18 were given either a placebo or two daily oral doses of cannabidiol (CBD), a non-psychoactive constituent of cannabis, for a period of 14 weeks. By the end of the study, the average number of seizures among those taking CBD had gone down by almost 40%; for 5% of them, seizures had stopped completely.
According to the researchers, CBD could also offer relief to children with other types of epilepsy. The results have been published in the New England Journal of Medicine.
"The importance of this research cannot be underestimated," said GOSH CEO Dr Peter Steer. "It is the first time that a drug has been identified which can significantly reduce the risk of seizures for children living with the debilitating Dravet syndrome of epilepsy."
Although CBD does not represent a cure (seizures returned in children who stopped taking the drug), it marks a significant milestone for those who have long been advocating the use of cannabis to treat epilepsy.
The World Health Organization
There has been yet more good news for proponents of medical cannabis, and particularly CBD. In December, the World Health Organization announced that cannabidiol should not be a scheduled drug. According to an initial review by its Expert Committee on Drug Dependence (ECDD), 'recent evidence from animal and human studies shows that [CBD's] use could have some therapeutic value for seizures due to epilepsy and related conditions'. It adds that current studies also demonstrate that cannabidiol is 'not likely to be abused or create dependence as for other cannabinoids' such as THC. The ECDD is now expected to undertake a comprehensive review of cannabis and related substances in May.
As debate over the use of cannabis as medicine persists, more research is of course needed to determine the full range of conditions for which cannabis is an effective – and, crucially, safe – treatment option.
This article will appear in issue four of Health Europa Quarterly, which will be published in February.