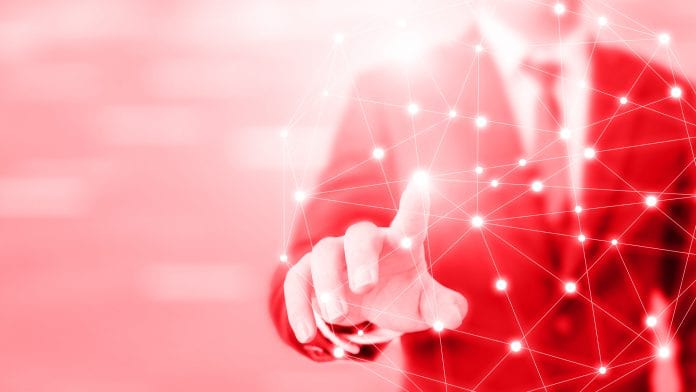 Wendy Kendall of Legrand Assisted Living and Healthcare speaks with HEQ about the impact of the digital transition on caregivers and patients.
Legrand Assisted Living and Healthcare delivers innovative technology-enabled care solutions to allow people living at home or in residential care facilities to live independently, with the reassurance that they can access support or care as soon as they need it.
UK and Ireland Sales and Marketing Director Wendy Kendall speaks with HEQ about the integration of digital technologies in residential and at-home care and the impact of the digital transition on people in need of care and caregivers.
What advantages does the use of technology-enabled care solutions offer patients?
The additional safety and security offered by tech-enabled care are a significant advantage. Integrating technologies into a person's care pathway offers them independence and empowers them to live their lives with the reassurance that they can get help when they need it. Independence is really the key advantage, not just for the individual to know that they can call on help if they need it, but on a deeper psychological level – technologies which grant people a greater level of independence can also give them a sense of control over their own life.
They're not just being ushered into a care home, which may have happened many years ago, when they have reached a certain stage in life. There is a degree of reassurance for the family members, too: if an individual lives alone, their family can have some sense of assurance that if their loved ones need urgent assistance then they can call upon it quickly.
Can digital and tech solutions help to avert the spread of infection in residential and care facilities? Do you think telehealth and remote care will continue to be a priority once lockdowns are eased?
Technology can certainly help to reduce the spread of infection – we must always be mindful in our space that we do not use technology just for technology's sake; however, particularly during the pandemic, we have been able to make use of technology which can reduce the amount of physical contact staff members are required to make with a vulnerable person. For example, by implementing technologies which can alert the relevant professionals when care is required. In some care settings, staff will visit residents' rooms at regular intervals during the day and night as a matter of course, just to check on residents' welfare and make sure they are well; that contact can be limited by introducing technological solutions into the individual's bedroom or their apartment which can monitor whether there is movement in the room.
Those devices can then trigger an alert to the care team when there is an urgent need to visit that particular room and assess the welfare of the resident – this means that staff do not need to make unnecessary client visits. In addition to this, Legrand Assisted Living and Healthcare's range of tech-enabled care products are equipped with powerful antimicrobial coatings, which adds an extra dimension of defence against the spread of infection in those types of care settings.
Remote care and telemedicine technologies have been around for a long time and we have been banging the drum for this type of technology for many years. It has been an inherent benefit of the COVID-19 pandemic that these technologies seem to have been much more widely adopted, which is great: one of the applications which has substantially risen in popularity is the use of video communication technology, which is now used quite widely in care home settings to enable residents to connect with their families remotely and to attend medical appointments without the attendant risk of visiting a doctor's surgery or hospital. I do think that telehealth and remote care will continue to be a popular option after lockdown, and I certainly hope they do.
Have there been any particular challenges or resistance from residents or caregivers to the implementation of digital health technologies in care facilities?
Care providers and care residents have not exhibited significant resistance to digital technology rollouts as such: I think the key challenge has been more around the fact that, as the workforce made the shift to home working in the early stages of the pandemic, there was a slowdown in the delivery of services around tech in the first instance – and we found that really odd. It might be reasonable to expect that uptake of technology-enabled and remote services would have rocketed; but instead, while we did see some initial rush over about the first month of the 2020 lockdown, after that the demand we saw was essentially business as usual.
As a business, the issues that we have seen have primarily been around mobilising the workforce to work from home – this has led to a reduction in those face-to-face visits where the initial assessments are conducted preparatory to providing the technology to support residential care. There have also been issues surrounding the fact that people have been effectively catapulted into a digital era, probably in some cases before they were entirely ready for it.
Is education a factor in streamlining the digital transition? As more facilities adopt more digital solutions, should more action be taken to implement education at a healthcare provider level?
Education of the workforce is absolutely imperative; and as employers, we need to be mindful that some of our own colleagues may struggle with technology and we have to be really sensitive to that. I think education, training and awareness are key – when the word digital comes into the mix, it can sometimes be a bit daunting – and there is also a need to remain focused on the outcome required and realise how the introduction of digital technologies can benefit the delivery of care. There is a huge need for education not just around technology itself, but about the outcome that we're looking to deliver. In order to allow the digital transition to take place, there needs to be more of a focus around educating the workforce.
How important is collaboration between services in addressing the COVID-19 crisis? Could health and care providers benefit from more centralised resources and data?
Collaboration was important before COVID, but the pandemic has highlighted the need for it even more. Working together to achieve the optimum outcomes for individual service users, using data collected from all the stakeholders in the delivery of care, can only be a good thing; and it absolutely is imperative that collaboration between services has to get better. We have seen a degree of improvement over the last 12 months – there has been more joined-up working within the health and care space – and I do hope that that we will see more of that collaboration going forward.
Last year Legrand Assisted Living and Healthcare launched a white paper on 'Unleashing the Digital Premium', which was focused primarily on centralising data and resources. There are pockets of good, rich data all over the place; and pulling this together can only be a good thing. Legrand Assisted Living and Healthcare is very focused on ensuring that key resources around the sectors of health, housing and social care can be brought together: pushing further into that new digital world has to be a positive step; and Legrand Assisted Living and Healthcare fully supports that.
This article is from issue 17 of Health Europa. Click here to get your free subscription today.
Contributor Details