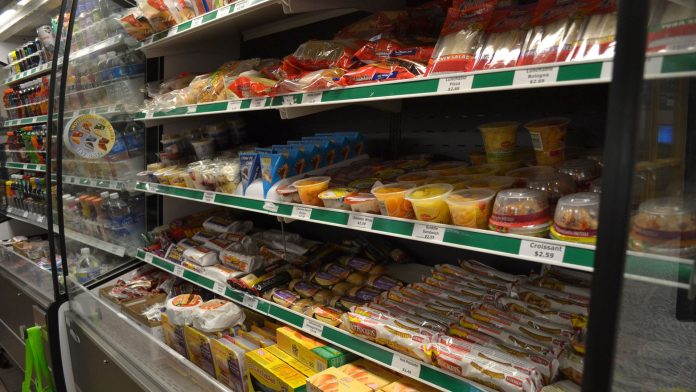 The traffic light food labelling system is more likely to influence what eating establishment someone will choose to buy food from, according to a new poll by Diabetes UK.
The poll revealed that six in ten people are more likely to spend their money in eating establishments which provide traffic light food labelling and around 59% are more likely to eat where there is calorie labelling on food menus/packaging.
When eating outside the home, the poll suggests that a positive response to an establishment is based on how easy the food and drink labelling is to understand.
The Food Upfront campaign
In response to this issue, Diabetes UK's Food Upfront campaign is calling for mandatory front-of-pack traffic light labelling on all pre-packaged food, as well as calorie labelling in cafes and restaurants.
The campaign calls for the government to:
Commit to introducing mandatory front-of-pack traffic light labelling to all pre-packaged food and drinks; and
Urge medium-to-large food establishments to provide customers with calorie information on their menus, with additional nutritional information, such as carbohydrate content, available online or when asked in store.
Other findings from the poll
It was also revealed in the poll that 69% of respondents said they would be more likely to buy food from an establishment offering promotions on healthy food options, while 57% said they'd be more likely to buy food if the establishment offered a 'reduced calorie' range.
Diabetes UK believes that if clearer food labelling is implemented then it could help reduce the rise in cases of Type 2 diabetes and tackle the obesity issue.
Better nutritional labelling
Assistant director of campaigns and mobilisation at Diabetes UK Helen Dickens said: "We already know that people living with diabetes want more information about what's in the food and drink they buy, but what's interesting is understanding how the availability of better nutritional labelling influences the spending habits of the public as a whole.
"These findings are a clear indicator, not only to the government but also to the food and drink and service industries, that the public has an appetite to see better information about the food they're buying, and they're willing to vote with their wallets. It's not just good for the health of the public; it's good for business, as well."
She added: "It's becoming increasingly difficult for the government, and industry, to ignore the wishes of the consumer. The British public have spoken, and it's time for government to act and take this simple, bold step to improving the health of the nation."
Source: Diabetes UK