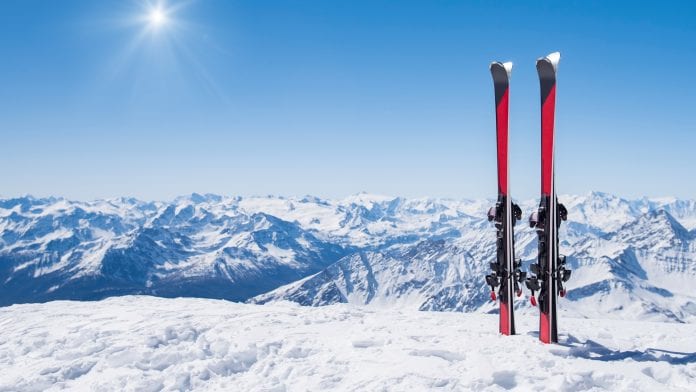 A doctor is taking part in the world's largest skiing competition to raise funds for UK cannabis patients – despite learning to ski only a few weeks ago.
This Sunday Dr Mikael Sodergren, of Sapphire Clinics, will take part in a cross country skiing race to raise funds for UK cannabis patients who need access to cannabis medicines.
Dr Sodergren will be taking part in the world's largest skiing race – Vasaloppet – which covers a 90km stretch from Sälen to Mora, in Sweden.
Skiing for UK cannabis patients
Dr Sodergren only learnt to cross-country ski a couple of weeks ago, but is still taking the plunge to help raise the funds for those who cannot afford to access private medical cannabis prescriptions.
Charlotte Caldwell, whose son Billy was the first patient in the UK to receive medicinal cannabis, said: "We all know that Sapphire Clinics is private, but there is something about Dr Mikael Sodergren that is completely and utterly unique. It is clear that he genuinely wants patients in the UK to have safe access to medical cannabis."
Charlotte's campaign for her son has led to changes in the UK law, however, nearly a year and a half later patients are still struggling to get access to medicinal cannabis and it is only available through specialised doctors or private clinics for those who can afford it.
Caldwell continued: "Mikeal understands that the majority of people who need medical cannabis are unable to work or are from disadvantaged families so need financial assistance when it comes to getting their medicine. As a mother of a sick child who has been advocating for medical cannabis for patients for years I'm blown away by Mikeal's dedication to patients in need.
"He is a prime example of a doctor driven by compassion and not monetary gain. He has worked hard to help patients get access, first by setting up Sapphire Clinics and then by creating The Sapphire Medical Foundation to raise funds to enable those who can't afford a private clinic get access.
"He is so dedicated to the cause he will take part in a 90km cross country skiing race this weekend despite only learning how to do it a couple of weeks ago! The man deserves a medal. He really is a King of Hearts."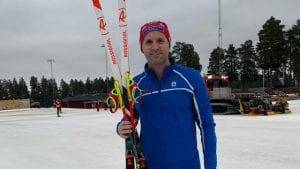 Cannabis prescriptions in the UK
Although it is now legally possible to get medical cannabis in the UK, only a handful of patients have actually received prescriptions via the NHS. Recent research undertaken by the Centre for Medicinal Cannabis and YouGov discovered that an alarming 1.4 million patients in the UK are using cannabis to treat chronic conditions.
Charlotte encourages everyone to donate. She said: "I am appealing to the nation, donate what you can today, no matter how big or small. Every single penny counts. Support this incredible doctor as all the funds he will raise from this brave act will go towards helping desperately ill patients in the UK."
To find out more about Dr Sodergren's fundraising please visit The Sapphire Medical Foundation.
Do you want the latest news and updates from Medical Cannabis Network? Click here to subscribe to all the latest updates, and stay connected with us here.