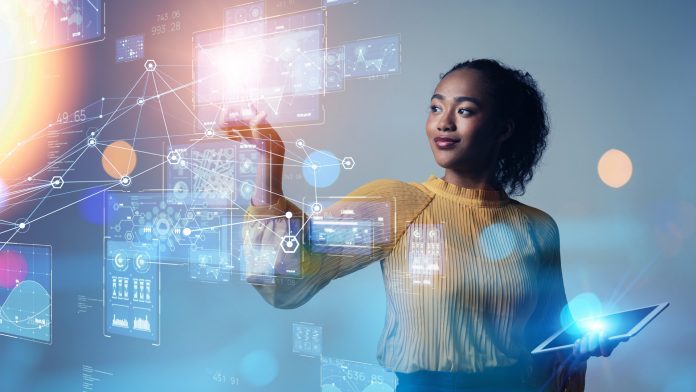 Our Future Health – the UK's largest ever health research programme – explains how it aims to transform the prevention, detection, and treatment of diseases.
Millions of people in the UK and around the world spend many years of their later life in poor health. Our Future Health aims to tackle this and help people live healthier lives for longer by creating the UK's largest ever health research programme to prevent, detect and treat diseases.
By building a world-leading health research resource that truly reflects the UK population, the goal is to develop a more detailed understanding of what makes some people more likely to develop certain health conditions, so more effective tests and treatments can be developed in the future.
The challenge
Despite advances in healthcare and medicine, large numbers of people in the UK still spend many years of their later life in poor health – 59% of those aged 65 or older in the UK have two or more of the following conditions or impairments: arthritis, cancer, coronary heart disease, dementia, depression, diabetes, hypertension, respiratory disease, sight loss and stroke. This is projected to reach 70% by 2035.
Too often, we treat diseases only when patients start showing symptoms. Only 55% of cancers are detected at stage one and two, 850,000 people are currently living with undiagnosed type 2 diabetes and around 5.5 million people in England have undiagnosed high blood pressure. This is a problem, because we know that diagnosing conditions at a later stage often leads to worse outcomes. If we can help researchers to develop new ways to detect disease at an earlier stage and identify people who are at higher risk of disease, we can ultimately deliver better health outcomes.
A world-leading resource for health research
Our Future Health will collect information from millions of volunteers right across the UK to create one of the most detailed pictures we have ever had of people's health.
The programme aims to recruit up to five million adults who will provide a blood sample, complete a questionnaire and consent to us securely linking to their health records. Volunteers will also be asked to give their permission for Our Future Health to contact them in the future to give them the opportunity to take part in follow-on research and to offer them personal feedback about their health if they wish to receive it.
Researchers working across the entire life sciences community, including academia, charities, industry, and the NHS will be able to apply to use this information to discover more effective ways to prevent, detect and treat diseases and conditions such as cancer, Alzheimer's disease, heart disease, arthritis, diabetes, and stroke. A major focus will be developing approaches for identifying diseases such as cancer and heart disease before symptoms show.
Data security
Data from volunteers will be de-identified and held in 'trusted research environments' that meet strict security criteria, and managed to the highest industry and professional standards, in compliance with data protection laws. Individual-level data will not be able to be exported. An access board, including independent experts and members of the public, will ensure Our Future Health resources are only used for health research in the public interest.
Improving representation in health research
In the past, some groups have not had enough representation in health research. This includes people from black communities, Asian communities, and people from other minority ethnic groups. It also includes people living in less wealthy parts of the country – this is important to address as there are wide inequalities in health between the most and least deprived areas of the UK. Women in the least deprived areas in England live a further 19.7 years in good health than those in the most deprived, for men, it is 18.4 years.
By ensuring that a diverse range of people participate in Our Future Health, we can help researchers make discoveries that benefit everyone.
Building Our Future Health
In 2021, over 3,000 people joined the initial phase of Our Future Health via partnerships with NHS Blood and Transplanthttps://www.nhsbt.nhs.uk/ and NIHR BioResource, following extensive consultation and input from members of the public.
The programme has initial funding of £79 million from UK Research and Innovation, the UK government-funded body that invests in science and research. This funding is being used to set up and begin to deliver the programme. NHSX AI Lab funding has also been allocated to the programme, specifically to support the generation of polygenic risk scores and their feedback to participating volunteers.
Our Future Health recently announced £100m new funding from leading life sciences companies that are investing in and providing their expertise to support the design and delivery of the innovative products that will enable the programme to be successful. The partners from across the life sciences sector are Alnylam, Amgen, AstraZeneca, GlaxoSmithKline (GSK), Illumina, Janssen Research & Development, LLC facilitated by Johnson & Johnson Innovation, MSD, Regeneron Genetics Center, Rochev and Thermo Fisher Scientific.
Our Future Health has also joined with 16 health research charities that are endorsing the pilot phase of the programme and providing valuable support and experience. The charities that are endorsing the pilot phase of Our Future Health are: Action Against Age-related Macular Degeneration, Alzheimer's Research UK, Alzheimer's Society, Asthma UK and British Lung Foundation, Blood Cancer UK, Breast Cancer Now, British Heart Foundation, Cancer Research UK, Diabetes UK, Movember, MS Society, Pancreatic Cancer UK, Parkinson's UK, Prostate Cancer UK, Stroke Association, and Versus Arthritis.
What's next?
We will be inviting members of the public to sign up to join Our Future Health from spring 2022. People who are interested in taking part can register for news and updates at ourfuturehealth.org.uk
Our Future Health
ourfuturehealth.org.uk
https://ourfuturehealth.org.uk/
https://twitter.com/ukfuturehealth
This article is from issue 21 of Health Europa Quarterly. Click here to get your free subscription today.