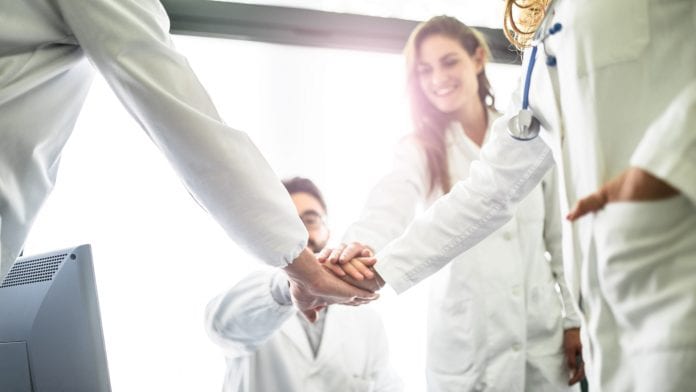 The University of Geneva inaugurates a centre for cancer research, the Translational Research Centre in Onco-Hematology, bridging the world between fundamental & clinical research.
The Translational Research Centre in Onco-Hematology (CRTOH) was unveiled in Geneva, Switzerland. This structure is the result of a public-private partnership, gathering on one side the University of Geneva (UNIGE) and a consortium of private foundations on the other, and will combine the minds of 130 researchers, along with Swiss and international doctors.
A step closer to better onco-hematology treatment
The new entity is aiming to combine and become a central part of Swiss Cancer Center Léman (SCCL), The SCCL aims to become the first truly integrated cancerology network in Switzerland and will bring together the Universities of Geneva and Lausanne, the EPFL, the HUG and the CHUV.
The Translational Research Centre has the goal of implementing the discovery of novel therapeutic drugs against cancer as quickly as possible.
Henri Bounameaux, dean of the Faculty of Medicine of the UNIGE explains further: "The CRTOH, thanks to its researchers and state-of-the-art facilities within the Geneva university medical center, constitutes one of the major anchor points of our canton".
Cancer is one of the main causes of mortality in Switzerland. If there is an increasingly more effective treatment in the current climate today that provides patients with hope, the complexity of the disease and the many circumstances of its development will therefore require more minds than ever to share expertise and coordinate between training and research.
Studying onco-hematology brings researchers one step closer in analysing the study of blood in relation to the study of cancer.
More about the Translational Research Centre
The Translational Research Centre (TRC) promotes knowledge and scientific development by improving the communication channels between the clinic and laboratory. The centre includes supporting researchers with their studies by providing bioethics support and assisting in the procurement of patient tissue specimens with correlative clinical data.