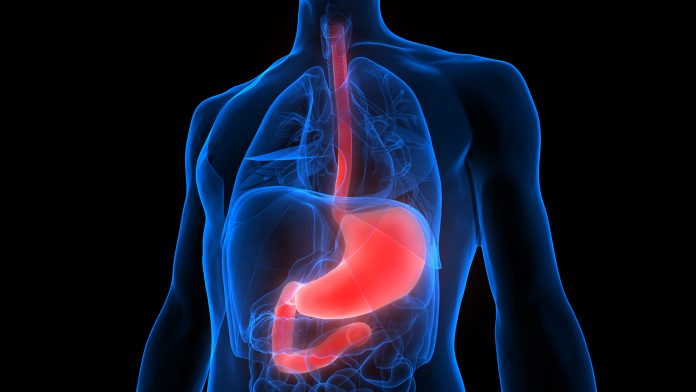 Patients with cholestatic liver disease may develop neurological symptoms including fatigue and cognitive decline, for which there is currently no cure.
Cholestatic liver diseases such as primary biliary cholangitis (PBC) can lead to the impairment of bile flow, which causes neurological issues.   
The reasons behind the development of these neurological symptoms are relatively unknown and there is currently no treatment for the condition. Researchers from Newcastle University have provided new insights into why cholestatic liver disease causes cognitive issues. The researchers also found that obeticholic acid, a drug already used to treat PBC patients who do not respond well to first-line treatment safely, can reverse cognitive impairment. 
The full study has been published in The American Journal of Pathology. 
Understanding why cholestatic liver disease causes neurological issues 
"Difficulty in concentration and impaired short-term memory has long been associated with advanced stages of liver disease, but we now know these symptoms are a leading cause of impaired quality of life for patients at any disease stage," said co-lead investigator Fiona Oakley of the Newcastle Fibrosis Research Group and Newcastle University.  
"Our research was motivated by a desire to improve the lives of these patients by increasing our understanding of the mechanisms underlying these problems and use that information to identify badly needed treatment approaches," she continued.  
The researchers used an established rodent model of bile duct ligation-induced cholestasis to explore the extent of cognitive impairment of the type seen in human cholestatic liver disease patients.  
"The importance of assessing clinical features such as short-term memory was intended to potentially tie the work to the human patient experience and how it can be improved by therapy," explained Dr Oakley.  
The control mice were subjected to a Y-maze test, which the researchers used to evaluate spatial and short-term memory. They displayed short-term memory and cognitive deficits compared to the controls. Pathology analysis of the mice revealed significant changes in the brains after exposure to cholestatic liver disease. These changes included loss of blood-brain barrier integrity, abnormality in hippocampal function, and senescence or deterioration of neurons associated with ageing. 
Identifying a treatment for cognitive decline
The investigators then examined whether drugs commonly used to treat PBC were effective in reversing this cognitive decline in the mice. Ursodeoxycholic and bezafibrate, the two most common treatments for PBC, did not significantly improve short-term memory or reversed neuronal senescence 
However, obeticholic acid (OCA), the most potent anti-cholestatic agent approved for use against PBC to date, did reverse cognitive impairment and restored blood-brain barrier integrity. OCA also normalised hippocampal function and reversed neuronal and liver senescence. 
Human neural cells were co-cultured with serum from both cholestatic mice and human PBC patients to extend the in vivo animal model findings to a human model. As with the mise, only OCA was able to reverse the effects on cholestatic serum-induced senescence in the human cultured neurons. 
According to the researchers, the mouse model could not distinguish between an indirect effect, where OCA reduces cholestatic injury thereby mitigating the factors that lead to neurological symptoms and a direct effect of OCA on the neurons. These results suggest that there is a pro-senescent entity in the serum of PBC patients and that OCA can therefore work on neurons to reverse these effects. 
The investigators emphasised that neuronal senescence is an issue that occurs in multiple diseases unrelated to cholestasis liver disease. 
"Our findings suggest an obvious route to treating a significant symptom in cholestatic disease for which there is no current therapy," added Dr Oakley.  
"Whether the anti-senescent effects of OCA extend to other conditions as well is a tantalising question and one we are embarking on addressing," she concluded.  
Recommended Related Articles