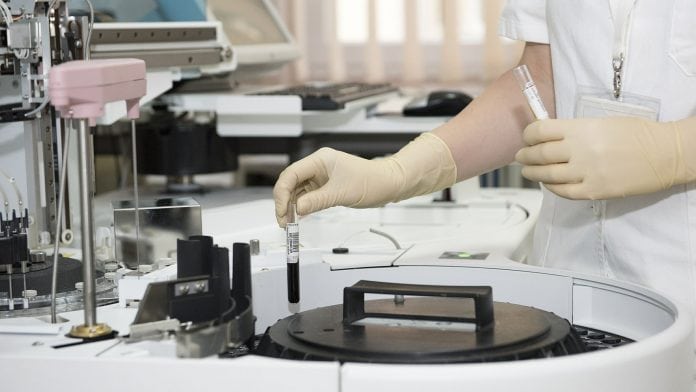 A clinical trial testing a new treatment combination for children and adults with leukaemia has been launched today through the Combinations Alliance.
The aim of the joint initiative between Cancer Research UK (CRUK) and the Experimental Cancer Medicine Centres (ECMC) Network is to discover whether AstraZeneca and MSD's experimental medicine, selumetinib, can be effective in combination with dexamethasone, a treatment already used to treat leukaemia.
Taking place at the CRUK Clinical Trials Unit at the University of Birmingham, UK, the clinical trial SeluDex is the first of its kind to include both adults and children in the Combinations Alliance Portfolio.
Investigating the ideal dose
The trial is to be opened in 23 centres throughout the UK, along with 11 additional centres spanning six European countries, with an initial 42 patients to be recruited.
It's a phase 1 trial and will examine both adults and children who have had a relapse of their acute lymphoblastic leukaemia (ALL) or refractory ALL and those with mutation in a gene involved in the RAS pathway.
Researchers will investigate what the ideal dose of selumetinib is in combination with dexamethasone and note the effectiveness of the combination treatment.
George Kirk, global medicines leader for selumetinib at AstraZeneca, said: "Through our strategic collaboration with MSD on developing selumetinib, we are delighted to continue the long-standing relationship with Cancer Research UK and, in particular, to have the opportunity to explore how selumetinib could contribute to the treatment of ALL in this innovative trial."
Paving the way for new treatments
Professor Josef Vormoor, international clinical lead for the trial, said: "Although there are effective treatments for leukaemia, for some patients, the disease can return after they have been treated.
"If this combination is successful, it could give us an urgently needed new way to treat patients who have relapsed and have few treatment options left."
Children and adults both benefitting
Dr Ian Walker, Cancer Research UK's director of clinical research, said: "It's hugely exciting to launch the first children's trial through our Combinations Alliance. We think it's important to support research into promising new combination therapies and provide more treatment options to both adults and children living with cancer.
"The Combinations Alliance was established to enable partnerships between drug development companies and researchers to identify new combinations of drugs in the hope of improving treatments and saving more lives from cancer. This is the first time that we have been successful in establishing a novel trial design involving both adults and children, and we hope that this treatment combination will help more patients with leukaemia."