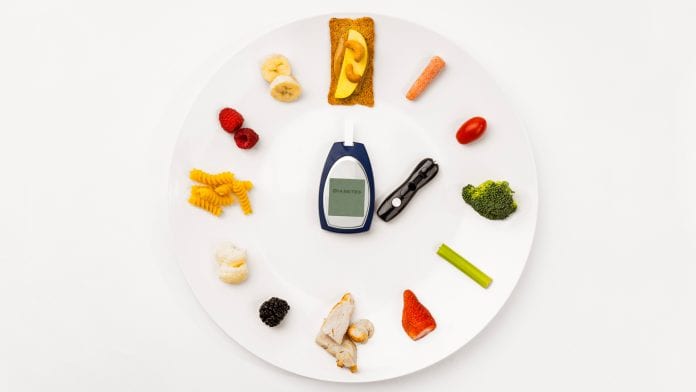 A new study has demonstrated the efficacy of the long-term clinical benefits of early combination Type 2 diabetes therapy.
Key results from the Phase IV clinical study evaluating the long-term efficacy and safety of early combination treatment strategy with metformin plus vildagliptin were presented at the European Association for the Study of Diabetes (EASD) Annual Meeting and published simultaneously in The Lancet.
The study was designed to determine durability, over a pre-specified five-year follow-up of early use of combination Type 2 diabetes therapy strategy with vildagliptin-metformin. The study was conducted across 254 centres in 34 countries and involved 2001 treatment-naïve diverse individuals recently diagnosed with T2DM.
Risk reduction
In the randomised, double-blind Phase IV study, early combination Type 2 diabetes therapy met the primary endpoint with a statistically significant 49% reduction in the relative risk for time to initial treatment failure, versus metformin alone.
The combination treatment strategy also showed a lower frequency of secondary failure when all patients were receiving combination therapy. Furthermore, patients treated with early combination had consecutively lower HbA1c levels for five years versus those receiving combination therapy only after metformin monotherapy failure.
Professor David Matthews, EASD President and Emeritus Professor of Diabetic Medicine, University of Oxford, UK: "The initial findings from the VERIFY study uniquely demonstrate that early intervention with a combination therapy strategy provides greater and durable long-term benefits for patients.
"The currently recommended initial monotherapy approach with later treatment intensification in type 2 diabetes management is now shown to be an inferior strategy."
Improving patient outcomes
The overall safety and tolerance profile was similar between the treatment approaches, with no unexpected or new safety findings reported.
Marcia Kayath, Global Head Medical Affairs and Chief Medical Officer, Novartis Pharmaceuticals, said: "Despite type 2 diabetes having become an epidemic with growing mortality and morbidity rates, there is a distinct lack of optimised management strategies at diagnosis that can induce durability and slow down disease progression.
"These promising results from the VERIFY study have the potential to improve patient outcomes and the way in which we treat type 2 diabetes in the future".
Early combination Type 2 diabetes therapy
The combination of these two anti-diabetic agents with complementary mechanisms of action provides superior efficacy and allows patients to reach glycemic targets without increasing the risk of hypoglycemia, weight gain and other CV risk factors.
Vildagliptin-metformin combination was the first single-pill dual therapy of a DPP-4 inhibitor with metformin approved in Japan and Europe. The vildagliptin and metformin dual therapy is used when the patient's T2DM is insufficiently controlled by metformin monotherapy.