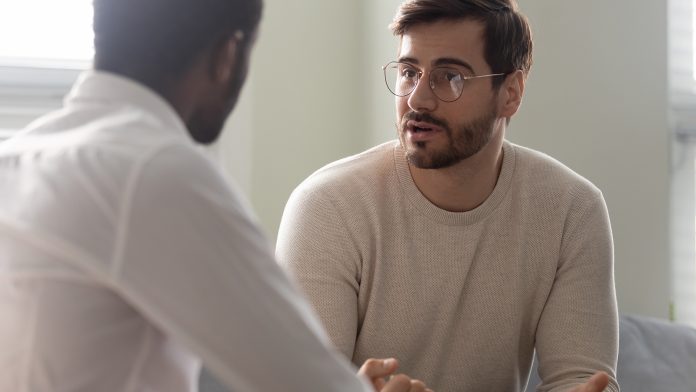 A new study published in Diabetologia, the journal of the European Association for the Study of Diabetes, found that the prevalence of type 2 diabetes (T2D) is elevated in people with psychiatric disorders compared to the general population.
Psychiatric disorders are mental illnesses that affect your thinking, moods, and/or behaviour and seriously increases your risk of physical conditions such as cardiovascular and respiratory diseases, death, or loss of freedom. Diabetes is an increasingly common disease, and estimates suggest that 6% to 9% of the general global population are currently affected. Rates have been continuously rising since 1990 and are expected to continue for the next 20 years.
The research was conducted by Nanna Lindekilde, Department of Psychology, University of Southern Denmark, Odense, Denmark, and colleagues.
Conducting in-depth research
Previous research indicated that it is common for individuals with TD2 to experience bipolar disorder, schizophrenia and major depression compared to the general population. However, no systematic overview of this research is currently available.
The researchers conducted an in-depth search of four electronic scientific paper databases and found 32 systematic reviews based on 245 unique primary studies. There were 11 categories of psychiatric disorders: schizophrenia, bipolar disorder, depression, substance use disorder, anxiety disorder, eating disorder, intellectual disability, psychosis, sleep disorder, dementia, and a 'mixed' group that comprised different types of psychiatric disorders.
The correlation between psychiatric disorders and type 2 diabetes
The study revealed that people with a sleep disorder had the highest rates of T2D, with 40% of the subjects having the disease. T2D was prevalent in individuals with other psychiatric disorders, 21% (binge eating disorder), 16% (substance use disorder), 14% (anxiety disorders), 11% (bipolar disorder), and 11% (psychosis). However, TD2 was lowest amongst people with an intellectual disability, with 8% of individuals having the disease.  In each case, these rates are as high or higher than the 6-9% level of TD2 found in the general population.
The researchers explained that sleep disorders constitute a subgroup of psychiatric disorders and have high comorbidity with several other diseases. In the review, most of the primary studies were conducted amongst people with additional diseases such as chronic kidney disease. The team of researchers explained that: "It is likely that this physical comorbidity contributes to the high T2D prevalence estimates in people with a sleep disorder. The link between T2D and sleep disorders is likely to be bidirectional with the sleep disorder raising the risk of developing diabetes, while diabetes, especially in combination with poor metabolic control, increases the risk of developing sleep problems."
Whilst the researchers found that people with any of the investigated psychiatric disorders are more likely to have T2D than the general popular, they explained that: "More refined comparisons should be made between prevalence estimates in the future to better account for differences in populations groups, study settings and the broad range of years as well as methods used to ascertain T2D."
Recommended Related Articles