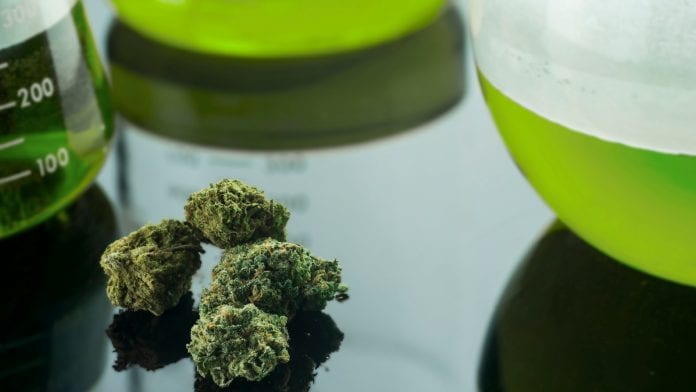 The University of California, Los Angeles (UCLA), has been awarded a grant of $3.5m (~€3.16m) from the National Institutes of Health (NIH).
The grant will go towards a five year study at UCLA, led by research director Ziva Cooper, that will study pain relief and cannabis – assessing the pain relieving effects of cannabis and cannabinoids.
Studying cannabis and pain relief
This grant will fund the first clinical study for the Cannabis Research Initiative, which was founded in 2017 as part of the Jane and Terry Semel Institute for Neuroscience and Human Behavior.
Cooper joined the initiative as its first research director in January.
Cooper, professor-in-residence of psychiatry and biobehavioral sciences at the David Geffen School of Medicine at UCLA, said: "This is an ideal first project as it probes significant public health questions related to the potential medicinal and adverse effects of cannabis and cannabinoids, a central mission of the Initiative."
As part of the project, the research team will also be examining the addictive properties of cannabis, and will assess whether men and women experience the effects of the drug differently.
Cooper said: "Evidence from animal studies show that females are more sensitive to the pain-relieving benefits of THC, the primary component of cannabis, however, they are also more sensitive to the negative effects."
At a time when rates of medicinal cannabis use are rapidly increasing among women, the study's findings will help researchers better understand how men and women respond differently to both the potential therapeutic and negative effects of cannabis, Cooper said.
The study will also explore whether hormones and endocannabinoids, the body's own cannabinoid system, play a role in these differences.
UCLA research initiative
The Cannabis Research Initiative at UCLA (UCLA-CRI) is one of the first academic programmes in the world that is dedicated to the study of cannabis.
Despite unprecedented access to cannabis, over half a century of research restrictions and limited funding have contributed to a lack of scientific knowledge about cannabis, particularly regarding the potential therapeutic use.
The UCLA-CRI notes that its priority is to 'study the therapeutic potential and health risks of cannabis on the body, brain, and mind' as well as 'to advance scientific understanding of the impacts of cannabis and hemp on body, brain, mind, and society.'