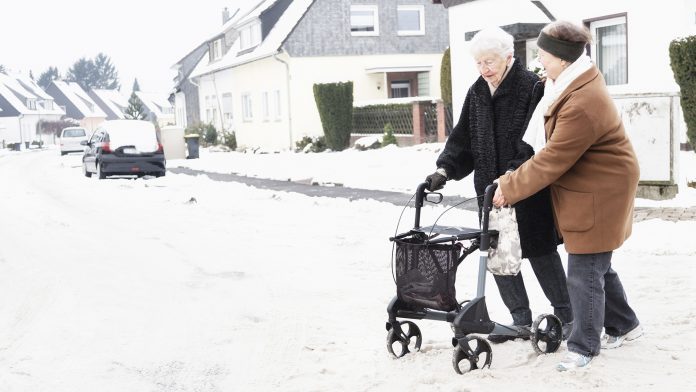 The UK government has revealed that it will be providing considerable funding to support the adult social care sector throughout winter, a particularly challenging period for those who receive care and the workforce.
Announced by Sajid Javid, the UK Health and Social Care Secretary, the sizeable £388.3m investment will be employed to mitigate the spread of infection throughout adult social care settings in the winter months. In addition, £25m of the funding will be utilised to provide care workers access to COVID-19 and flu vaccines during this period, ensuring that staff are paid their regular wages and receive travel expenses whilst receiving their vaccinations.
Furthermore, GP practices have been given the green light to vaccinate adult social care staff who are not registered at their practice, which the government hopes will increase the uptake of workers receiving the flu vaccine. The government will regularly analyse uptake by region to conduct a targeted approach, with more flu vaccines scheduled to be available by early 2022.
Sajid Javid said: "Protecting care home staff and residents has been a priority throughout the pandemic, and as we move into winter, I am committed to ensuring they have the resources they need.
"This additional funding demonstrates how we will continue to support those delivering and receiving care. Everyone deserves to be cared for with dignity and respect, and our wider reforms will continue to work towards our aim of a world-leading social care system."
Enhancing infection control measures
The government is investing £237m of the funding into infection control measures and £126.3m for testing costs, both of which will be implemented by the Infection Control and Testing Fund (ICTF), which was introduced in May 2020. This service will enable testing for staff, residents, and visitors, ensuring the most optimal safety conditions for everyone involved in the adult social care setting.
Gillian Keegan, the UK Minister for Care, said: "The adult social care workforce has continued to deliver high-quality care in the most challenging circumstances over the past 18 months – showing true dedication and professionalism – and I can't thank them enough for all their hard work. We will ensure both staff and those who receive care continue to be protected from COVID-19, as well as other illnesses, this winter."
Infection control and prevention measures include:
Continuing to provide free PPE to protect against COVID-19 to the adult social care sector until the end of March 2022
Providing regular asymptomatic COVID-19 testing
Continuing to support care providers to make the best use of technology to help remote monitoring, including making pulse oximeters available to care homes that have less than the recommended number of devices
Continuing to support care home providers to follow guidance on restricting workforce movement between care homes and other care settings
Supporting providers to pay staff who are isolating in line with government guidance their normal wages while doing so
Further measures for adult social care
The UK government has also revealed that it will be extending the use of its designated settings for care home residents who are discharged from hospital with a positive COVID-19 test, which includes extending the Designated Settings Indemnity Scheme to March 2022. The scheme is supported by £478m to ensure that hospital discharge programmes continue until March 2022.
Any adult social care staff or visiting professional will be required to show proof of their COVID-19 vaccination or exemption status from November 11, a measure that the government believe will help to protect some of the most clinically vulnerable. Additionally, the government is holding a consultation on October 1, where it will consider extending free PPE for health and social care beyond March 2022.
Recommended Related Articles