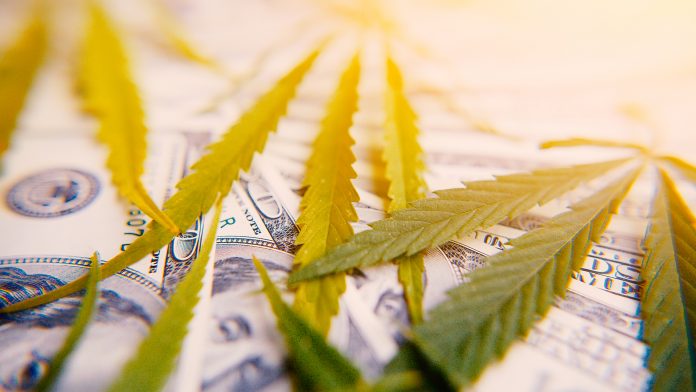 The Centre for Medicinal Cannabis (CMC) today calls for UK CBD to have better regulation and reform as industry moves towards billion-pound sector status.
27 June 2019, The Centre for Medicinal Cannabis (CMC) today calls on politicians, policy-makers, regulators, producers and retailers to play their part to achieve the shared goal of a UK CBD sector that is innovative, responsible and high-quality, delivering both economic benefits, social value, and individual wellbeing.
The CMC will release its new report 'CBD in the UK: Towards a responsible, innovative and high-quality cannabidiol industry,' after conducting the most comprehensive review ever undertaken of the sector in the UK.
UK CBD market will be worth almost £1 billion (~€1.1 billion) per annum by 2025
Market research commissioned by the CMC estimates that the CBD market is currently one of the fastest growing wellbeing product categories in the UK. At the current rate it will be worth almost £1B per annum by 2025, equivalent in size to the current entire UK herbal supplement market.
The report's wide ranging recommendations include the following:
The government to amend existing out of date legislation;
Regulators to provide clarity relating to current policy;
The medical profession to invest in research; and
Business operators to embrace robust self-regulation.
Later this year the CMC will announce further developments, towards creating the first credible, industry-owned self-regulation initiative backed by many of the reputable CBD companies operating in the UK with a permanent laboratory testing and accreditation partner.
"UK's legislation is ambiguous, out-dated and fragmented"
Dr Andrew Yates, CMC Pharmacy Lead says: "Despite its importance and therapeutic potential, and the scale of the British consumer's appetite for cannabidiol, this report shows that we are some distance from the type of CBD sector that we need.
"The UK's legislation is ambiguous, out-dated and fragmented, quality is not defined, product composition is not guaranteed, and poor marketing practices are all too common. UK consumers are being let down as a consequence."
Steve Moore, CMC Founder and Strategic Counsel, added: "The wave of popularity around CBD, which offers huge opportunity for the UK itself, now needs to be grounded on a strong foundation of research, proportionate regulation, and quality standards. We intend The CMC to play a role in building that strong foundation."
Key market research findings
Delving into the world of the UK CBD market, the CMC and YouGov found the following:
The size of the UK CBD market is between 3-6 times larger than previous well quoted estimates. The CMC research estimates that 1.3 million consumers are spending over £300M per year on CBD products. For comparison the CBD market is larger than the total UK Vitamin D (£145M) and Vitamin C market (£119M) combined;
Approximately 6 million adults have used CBD in the UK;
11% of the population had consumed a CBD product in the last year;
Usage was higher on average among females (13%) than males (9%);
Three quarters of respondents agreed that UK hemp farmers should be able to process hemp flowers and leaves to supply CBD market. Currently all CBD source material sold in the UK is imported; and
Support for legalisation of cannabis among CBD users (75%) is higher than that of the total population (47%).
Cultivation and protection
In addition to recommendations related to regulation, the CMC calls upon the UK Government to support a thriving UK CBD market, currently reliant on imports. By allowing farmers to legally cultivate hemp for the commercial purpose of harvesting the flowers and leaves to extract CBD.
However, the first step would be to protect consumers, Blair Gibbs, CMC Policy Lead, explains: "Protecting consumers means mitigating risks. It also means providing accurate information to inform choices of what to purchase and how to consume, and it also means suppliers meeting well defined quality standards. In respect of risks to human health, an under-regulated market could mean cannabidiol is in danger of being guilty by association.
"While no evidence exists of harm to human biology by CBD consumption, the manner in which CBD products are supplied complicates this picture. All consumers in the UK need and deserve to be safe, informed and lawful when they choose a CBD product."
Recommended Related Articles