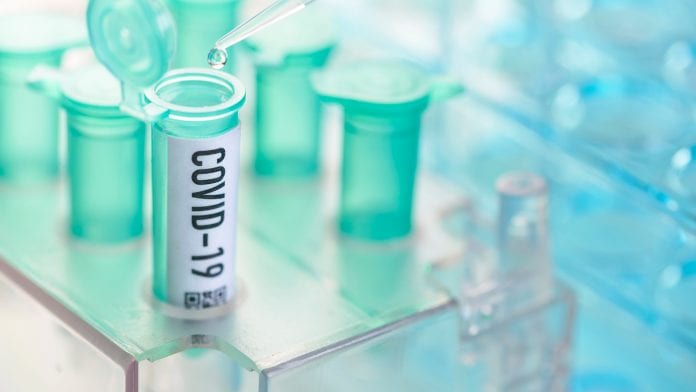 Four drugs have been announced as the first to be involved with a major COVID-19 drugs trial that will be testing their efficacy for treating the virus.
Two UK drugs companies are partnering up with Oxford University and Birmingham University as part of the new, major trial in the UK that will be testing a series of potential therapeutics to treat patients hospitalised with COVID-19, including those already in use for patients with cancer and inflammatory diseases such as rheumatoid arthritis.
Designed by the Inflammation – Advanced and Cell Therapy Trials Team (I-ACT) at the University of Birmingham's Cancer Research UK Clinical Trials Unit, the CATALYST trial is being run in partnership with University Hospitals Birmingham NHS Foundation Trust (UHB) and the Birmingham National Institute for Health Research Biomedical Research Centre (NIHR BRC) and delivered in collaboration with the Oxford and University College London NIHR BRC's.
What drugs are being trialled?
The first treatment that will be tested is Namilumab (IZN-101) and will be provided by Oxford-based biopharmaceutical company Izana Bioscience. The drug is a fully human monoclonal antibody that is already in late-stage trials to treat rheumatoid arthritis and an inflammatory disease called ankylosing spondylitis. This drug targets a 'cytokine' called GM-CSF, which is thought to be a key driver of dangerous lung inflammation in COVID-19 patients when at uncontrolled levels.
The second drug, by Slough based Celltrion Healthcare UK, is an anti-tumour necrosis factor (TNF) therapy named Infliximab (CT-P13) which is designed to attach to a protein involved in inflammation. Currently, the drug is used to treat inflammatory conditions, eight of which are autoimmune, such as rheumatoid arthritis and irritable bowel syndrome.
The trial aims to use these drugs to target the most serious symptoms of COVID-19 which would lead to a reduction in intensive care admissions and deaths.
Dr Ben Fisher, co-clinical investigator of the CATALYST trial from the University of Birmingham's Institute of Inflammation and Ageing and Consultant Rheumatologist at UHB, said: "There has been a tremendous effort to pull together this initiative so rapidly. Emerging evidence is demonstrating a critical role for anti-inflammatory drugs in the cytokine storm associated with severe COVID-19 infection. In the CATALYST study we hope to show with a single dose of these kinds of drugs in hospitalised patients, that we are able to delay or prevent the rapid deterioration into intensive care and requirement for invasive ventilation in this critical patient group."
Rapid testing
The trials are utilising an adaptive new trial design that allows for much faster testing of efficacy testing, recruiting up to patients for each arm of the trial. The effect of each drug will be measured by the amount of oxygen in the blood as well as using other severity indicators of the disease, such as organ failure.
The drugs that show reduced oxygen requirements in the patients and in other severity measures will be recommended for further testing within large ongoing national trials.
Sir Marc Feldmann, Professor of Immunology, University of Oxford, said: "We hope that by using a treatment that is already used to treat inflammation in other autoimmune conditions we may be able to manage inflammation associated with COVID-19 early.
"If, when people are initially admitted to hospital, we are able to keep symptoms within manageable levels, this may reduce the number of patients who need to be admitted to intensive care."