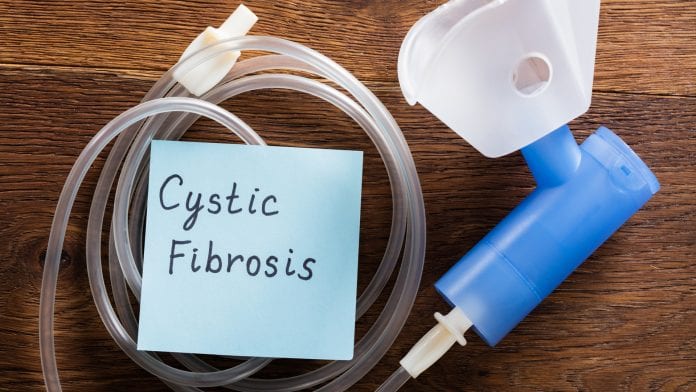 New research has indicated that children in the UK with cystic fibrosis (CF) have worse health outcomes than those in the US, signifying a problem with early cystic fibrosis treatment.
The study, conducted by a research team at the University of Liverpool, has concluded that children in the UK who are suffering from the disease displayed more developed symptoms to lung function, inferring that this is not because of nutrition or early growth, but instead the differing implementation of early cystic fibrosis treatment.
Cystic fibrosis is a severe disease that causes respiratory failure – a multi-organ inherited disease that instigates pulmonary infections and acutely affects lung function – with these serious symptoms often proving to be fatal, as the vast majority of people with cystic fibrosis die prematurely.
In the present day, patient outcomes have drastically improved through innovations in nutrition, treatment, and multidisciplinary care; the life expectancy of children born with cystic fibrosis in the UK and US now exceeds 40-years of age, a significant jump from the 1960s, where it was merely ten. However, although mortality in both countries has significantly improved, there remains a disparity between the health outcomes of children in the two countries, prompting the researchers to investigate the source of this.
Analysing patient outcomes
The team utilised data from a 2015 long-term analysis study that compared the UK and cystic fibrosis populations in the year 2010, which was the first time that different lung functions were signified. Longitudinal trajectories of lung function were analysed in children with cystic fibrosis aged six to 18, comprising this data with homozygous F508del genotype between the UK and US to examine the variances of them.
Dr Daniela Schlüter, the corresponding author of the study, said: "It is important to understand the causes of the observed differences, and it is really exciting that the CF Registry data are available to help us gain potentially valuable insights into optimal treatment and care. For example, we found that children in the US received more aggressive mucolytic therapy earlier in life than children in the UK. Further research will be needed to unpick the impact of different treatment patterns and study further potential underlying causes.
"Our study was limited to people aged 6-17 who were homozygous for the F508del mutation and used data that pre-ceded the licensing of CFTR modulator therapies. Therefore, the results may not apply to people over the age of 18 or those with a different genotype, and the introduction of modulators may have changed the observed trend."
To investigate the model lung function trajectories in the study populations, the team employed mixed-effects regression analysis, utilising descriptive statistics to assess the differences in early growth and nutrition (weight, height, BMI), treatments (rhDnase, hypertonic saline, inhaled antibiotics), and infections (P.aeruginosa, S.aureus).
Rebecca Cosgriff, from the Cystic Fibrosis Trust, said: "This study is an excellent example of the power of cystic fibrosis Registries, made possible through the support of people with cystic fibrosis and their clinical teams. We're grateful for the collaboration of the Cystic Fibrosis Foundation (CFF), which has surfaced invaluable insights. Since this study was undertaken, access to modulator therapies has increased dramatically. Comparative studies will continue to play an important role as we work to ensure people in the UK have the best possible treatment for cystic fibrosis."
Recommended Related Articles