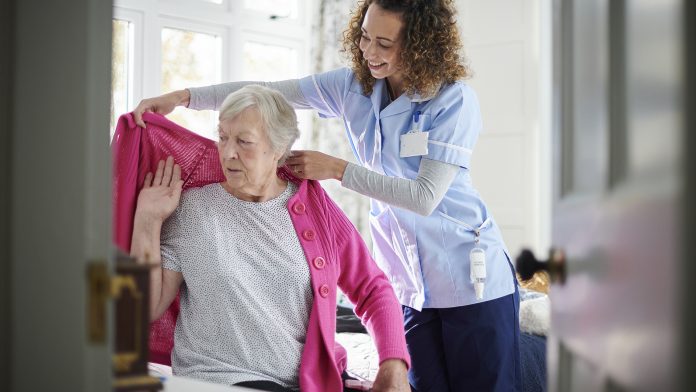 Sajid Javid, the UK Health and Social Care Secretary, has announced that a new 10-year plan to tackle dementia will be published later this year to enhance dementia care across the country.
Revealed at the Alzheimer's Society Conference 2022, the 10-year plan will aim to optimise dementia care in the UK by pioneering new medicines and technologies that can alleviate the burden of the condition for patients and their caregivers.
The Health and Social Care Secretary explained that the plan will focus on supporting dementia patients with their specific health and care needs while living with the disease and that a record amount of NHS funding will be available to tackle the considerable NHS backlog of dementia diagnoses. It is estimated that 30,000 faced delays in dementia care in the UK during the COVID-19 pandemic.
Prevalence of dementia in the UK
Dementia encompasses a range of different brain disorders that cause a loss of brain function, with the most common form being Alzheimer's disease, affecting between 50% and 75% of people with the condition. Dementia is terminal and results in symptoms of memory loss, confusion, and problems with speech and understanding.
The Alzheimer's Society estimates that there are 900,000 people currently living with dementia in the UK, which is forecasted to rise to 1.6 million by 2040, with 209,6000 people expected to be diagnosed with the disease this year alone.
Dementia patients and their families currently finance two-thirds of the cost of dementia care in the UK, with unpaid carers saving the UK economy £13.9 billion annually. The total cost of dementia care in the UK equates to £34.7bn, which is projected to rise to £94.1bn by 2040.
Enhancing UK dementia care
The UK government set out to combat the global dementia challenge at the G* dementia summit in 2013 and provided dementia awareness training to one million care workers and one million NHS professionals at the Challenge on Dementia 2020.
To date, the government has pledged £375m to advance dementia care, which will be invested in neurodegenerative diseases research over the next five years. They will also be collaborating with experts in the field, including Alzheimer's Society, before establishing their 10-year plan to tackle dementia.
The UK government has already revealed other measures that will improve dementia care, including:
The government's social care charging reforms, with more generous means of testing and a lifetime cap on care costs,
The integration white paper to better link health and social care systems,
The Health and Care Act, which will put the person at the centre of care, with local systems designed to deliver seamless care and support people in retaining their independence, health and wellbeing,
Levelling up healthcare and reducing disparities across the country, so everyone has the chance to live longer and healthier lives, wherever they come from and regardless of their background.
Recommended Related Articles