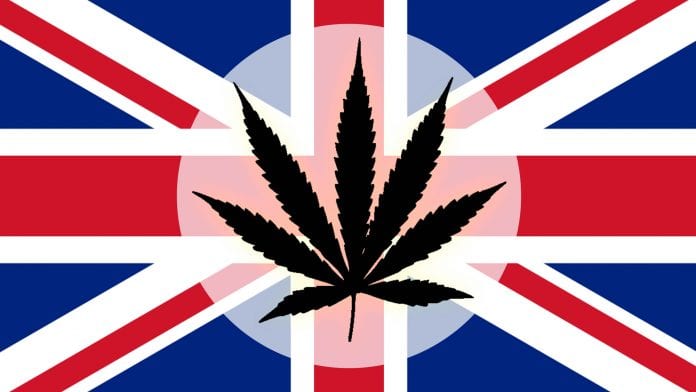 One year on from the legalisation of medical cannabis in the UK, MCN delves into the changing landscape.
On 1 November 2018, the law was changed in Britain to allow clinicians on the General Medical Council's (GMC) Specialist Register to be prescribed unlicensed cannabis products. The change in law was driven by the efforts of the families of Alfie Dingley and Billy Caldwell, two children who suffer from serious epilepsy.
Cannabis – defined as cannabis, cannabis resin, cannabinol and cannabinol derivatives – remains a Class B drug under the Misuse of Drugs Act 1971, however, the new law has allowed for patients to access medical cannabis prescriptions under the Misuse of Drugs Regulations 2001. Cultivation of the plant also remains illegal without a licence from the Home Office.
Since the introduction of the law only a handful of patients have been prescribed medical cannabis, and for them, access is not an easy process. Some patients are still being denied the drug due to lack of medical evidence.
CBD products are also now sold in shops, petrol stations and health stores and are regulated by the Foods Standards Agency. As they are not medical grade they are classed as novelty food products and cannot make any medical or health claims.
Patient access
There is conclusive or substantial evidence that medical cannabis may benefit several medical conditions including drug resistant epilepsy, chronic pain, multiple sclerosis and nausea in cancer related chemotherapy.
A number of medical cannabis clinics have been set up since the introduction of medical cannabis, however, private prescriptions are expensive, and for a lot of patients the monthly fee is difficult to maintain. One UK licensed cannabis-based medicine is called Sativex, but for many people this product is either not the right cannabis product, or is too expensive to buy privately.
Estimates suggest as many as one million people who use cannabis for medical purposes are put at risk from buying cannabis on the criminal market.
Earlier this year members of the Health and Social Care Committee called for urgent, proper trials of medical cannabis so that this medicine can be accessed, as well as for observational trials to be run alongside the traditional, randomised trials – noting that the UK needs to stop criminalising families who go abroad to buy cannabis medicines.
Cannabis infrastructure
Another obstacle to patient access is the lack of procurement infrastructure.
The number of prescriptions is currently low as the infrastructure to support prescribing is not yet in place, however, the Department of Health and Social Care (DHSC) is currently working closely with NHS England and the Medicines and Healthcare products Regulatory Agency (MHRA) to establish a supply and to undertake national data collection.
Currently, the NHS England procurement holds a list of specialist importers until a licensed product becomes available.
Because there is a lack of licensed products available that have undergone the normal strict testing for medicines – meaning they are safe, of good quality, and are effective – products must be imported through a company that holds the appropriate licences.
There are currently 50 importers of medicine in the UK, of which only a handful deal with importing medical cannabis. These tend to be based in countries such as Canada, Australia and The Netherlands – meaning delivery of the medical cannabis prescriptions can take anywhere up to nine weeks, which is too long for suffering patients to wait.
Evidence and education
There are major gaps in research and trials for medicinal cannabis, as conducting them was very difficult under the previous scheduling. This means that in the UK there is not a large evidence base for its efficacy and safety. There is, however, a large base of research outside of the UK. Due to the UK's gold standards in healthcare, these studies are not accepted by UK bodies.
Without a thorough research base products remain unlicensed and may only be prescribed if the individual prescribing doctor is satisfied that there is sufficient evidence for the product's safety and efficacy for an individual patient.
Additionally, uptake amongst the UK medical community has been slow as clinicians are simply not educated or trained to use medical cannabis as a treatment option, meaning prescribing has been limited to specialists only.
A limited number of education centres have been set up for health professionals to be educated about medical cannabis, and, until more clinicians and physicians are familiar with the medicine, uptake of prescriptions will remain low.
Moving forward with medical cannabis
As 2019 draws to a close, there is ample opportunity for regulators and organisations to reflect on current practice and to implement further improvement for safety and prescribing, and efforts should be put into facilitating research – especially in areas where there is greatest patient need.
Knowledge sharing with countries who have been prescribing medical cannabis need to continue in order to learn from international best practice, and products available need to offer the best value for the NHS.
The first licence for a UK distribution centre was awarded recently, however, efforts need to be made to improve work with suppliers to ensure that sufficient, good quality stock is available for patients. Additionally, scoping options for UK manufacture need to be a high priority if patient access is to be sped up.
Recommended Related Articles