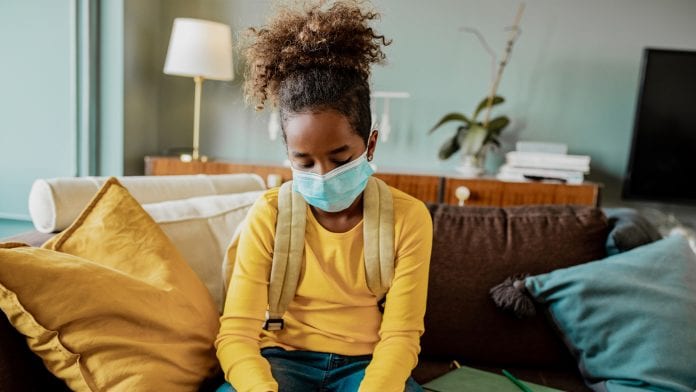 The UK is boosting mental health support for children and young people with £79m of funding.
The UK government is providing mental health funding to help support nearly three million children across the country whose mental health has been impacted by the COVID-19 pandemic, with NHS research suggesting one in six may now have a mental health problem, up from one in nine in 2017. The funding is contributing to the acceleration of the government's commitment to expand services as part of the NHS Long Term Plan.
Minister for Mental Health and Suicide Prevention Nadine Dorries said: "This has been an exceptionally difficult year, especially for our children and young people, and we know it is having a real impact on mental health. This additional funding will mean children who need to can access services in the community, as well as providing early intervention in schools.
"I am committed to supporting everyone's mental health and wellbeing and doing everything we can to ensure young people who need help, get help. Children and young people's mental health services have remained open throughout the pandemic, adapting to deliver services remotely where appropriate."
Improved access to services
The number of mental health support teams in schools and colleges will grow from 59 to 400 by April 2023, and access to community mental health services will also be expanded, giving 22,500 more children and young people access to help and support by 2021 to 2022 – including talking therapies and cognitive behavioural therapy.
Those that are facing a mental health crisis will also continue to receive support through 24/7 crisis lines, with additional funding contributing to follow-up crisis treatment.
Health and Social Care Secretary Matt Hancock said: "Over the last year great focus has rightly been placed on our physical health, but I am incredibly conscious of the impact the pandemic has had on people's mental health and wellbeing. Children and young people have been particularly impacted by disruption to their routine, education and social lives and I am committed to doing all I can to ensure mental health support is there for those who need it.
"Our response to this global pandemic will not only treat the public health threat of coronavirus but ensure our clinicians have the resources to respond to the long-term impact on people's mental health, to provide support to everyone in their hour of need."
Following NHS England's plans to expand rapid access to specialist NHS treatment for young people with eating disorders across England, eating disorder services for conditions like anorexia and bulimia will also be accessible to an additional 2,000 children and young people in the community. These services will aim to contact patients within 48 hours and beginning treatment as soon as two weeks later.
Children's Minister Vicky Ford said: "For many young people, this pandemic has amplified the feeling of lack of control, which can have such a huge impact on their mental health and wellbeing. This additional funding will be absolutely vital and the new mental health support teams will enable even more children and young people to get the support they need quickly. It builds on the expert training programme we've introduced for school and college staff and our Mental Health in Education Action Group to address the mental health issues young people are experiencing and improving the help available.
"This challenging time may be turbulent, but our commitment to improve mental health support remains firm and we are prioritising this as more pupils and students return to face-to-face education next week."
Resources for young people, their parents, and carers to help manage mental wellbeing, can be found on the Public Health England Every Mind Matters website.