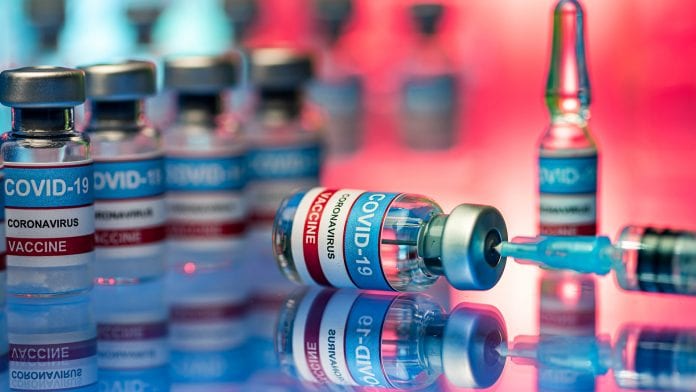 Adults in the UK with severe learning disabilities are now to be prioritised for the COVID-19 vaccine following advice from the Joint Committee on Vaccination and Immunisation (JCVI).
The JCVI has advised the government to invite all those on the GP Learning Disability Register for COVID-19 vaccination. Around 150,000 more people with severe and profound learning disabilities, and those with learning disabilities in long-stay nursing and residential care settings, will now be placed in priority group six for the vaccine. However, those with less severe learning disabilities are not currently being prioritised.
High-risk for COVID-19
A recent updated analysis by OpenSAFELY confirmed a higher risk of mortality and morbidity in those on the GP register with learning disabilities was confirmed.
The JCVI is also supporting an approach for the NHS to work with local authorities to help identify vulnerable adults for the vaccine in residential and nursing care, those who require support, and those in shared accommodation with multiple occupancy.
Professor Wei Shen Lim, COVID-19 Chair for JCVI, said: "The JCVI's advice on COVID-19 vaccine prioritisation was developed with the aim of preventing as many deaths as possible. People who are severely affected by learning disabilities are at higher risk of death from COVID-19.
"As the severity of any disability may not be well recorded in GP systems, JCVI supports the NHS operational plan for anyone on the GP Learning Disability Register to be invited now for vaccination as part of priority group six, and to reach out in the community to identify others also severely affected by a learning disability but who may not yet be registered."
In a letter to Health and Social Care secretary, Matt Hancock, the JCVI wrote: 'JCVI has advised that all individuals with Down's syndrome should be offered vaccination in priority group four. JCVI has also advised that those with severe and profound learning disabilities, and those with learning disabilities residing in residential care, should be offered vaccine in group six. Those with a wide range of neurological and respiratory conditions have also been advised to be vaccinated in priority group six.'