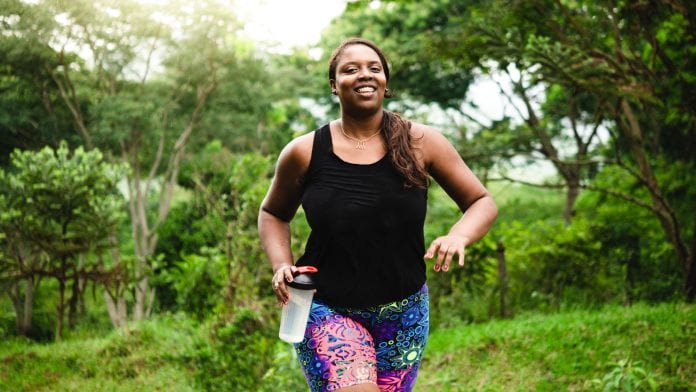 People living with obesity are at greater risk of illness and death from COVID-19. To help tackle obesity in the UK, the government is providing £100m in funding that will help people lose weight.
The COVID-19 pandemic has highlighted the major risks that obesity has for people's health. The government aims to tackle the problem through this new funding that will help support people to lose weight, with £70m going towards digital apps, weight management groups or individual coaches, and specialist clinical support.
Initiatives to help people maintain a healthy weight will be supported with the remaining £30m, which will include access to the free NHS 12-week weight loss plan app, continuing the successful Better Health marketing campaign, and upskilling healthcare professionals to support those in early years and childhood.
Prime Minister Boris Johnson said: "Losing weight is hard, but making small changes can make a big difference. Being overweight increases the risk of becoming ill with COVID-19. If we all do our bit, we can reduce our own health risks – but also help take pressure off the NHS. This funding will give extra support to people across the country who want to lose weight too."
Supporting weight loss in the UK
A new "fit miles" approach will use incentives and rewards to support people to eat better and move more, and innovative approaches will be developed with public and private partners that use incentives to help people make healthier choices, drawing on best practices from around the world, such as the national step challenge in Singapore.
The funding will also support GPs and health professionals make weight management an integral part of routine care, encouraging clinicians to have conversations about weight with their patients and enabling them to refer patients to new services.
Health and Social Care Secretary Matt Hancock said: "Helping people to achieve or maintain a healthier weight is complex and can be a very hard task. We want to make it easier for people to lose weight, which is why our funding set out today ensures those across all ages have the right level of support and tools they need to make healthier lifestyle choices.
"These measures will allow us to work with local authorities and optimise different areas of our healthcare services to encourage healthy behaviours for all. The urgency of tackling obesity has been brought to the fore by evidence of the link to an increased risk from COVID-19, so it's vital we take action on obesity to protect the NHS and improve our nation's health."