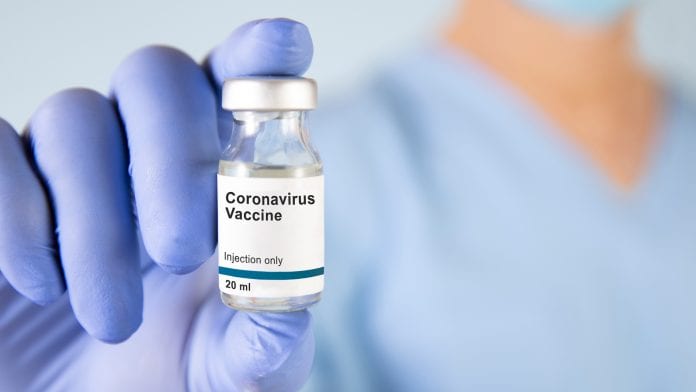 The UK Government has today announced it has secured early access to 90 million doses of a potential COVID-19 vaccine.
Announced by Business Secretary Alok Sharma, the potential COVID-19 vaccine could protect millions from the virus. The Government will be working in partnership with BioNTech/Pfizer and Valneva, and has also secured access to treatments containing COVID-19-neutralising antibodies from AstraZeneca to protect those who cannot receive vaccines such as cancer and immunocompromised patients.
The announcement coincides with the launch of the Government's NHS COVID-19 vaccine research registry, a new website that will enable people in the UK to play their part by volunteering for future vaccine studies.
Vaccine development
Access to three different kinds of COVID-19 vaccines that are being developed has been secured, and the Government will be working with ZOE, a health science company, to look at collaborating around vaccine studies and to help their volunteers hear about how to sign up to the NHS registry.
Business Secretary Alok Sharma said: "The hunt to find a vaccine is a truly global endeavour and we are doing everything we can to ensure the British public get access to a safe and effective coronavirus vaccine as soon as possible. This new partnership with some of the world's foremost pharmaceutical and vaccine companies will ensure the UK has the best chance possible of securing a vaccine that protects those most at risk.
"The public can also play their part in vaccine research through the new NHS vaccine research register. By signing up and participating in important clinical studies, together we can speed up the search for a vaccine and end the pandemic sooner."
Chair of the Vaccine Taskforce Kate Bingham said: "The Vaccine Taskforce is investing in a diverse portfolio of vaccine candidates to maximise the chances of finding a vaccine quickly that meets the UK's rigorous regulatory and safety standards. The fact that we have so many promising candidates already shows the unprecedented pace at which we are moving. But I urge against being complacent or over optimistic. The fact remains we may never get a vaccine and if we do get one, we have to be prepared that it may not be a vaccine which prevents getting the virus, but rather one that reduces symptoms."