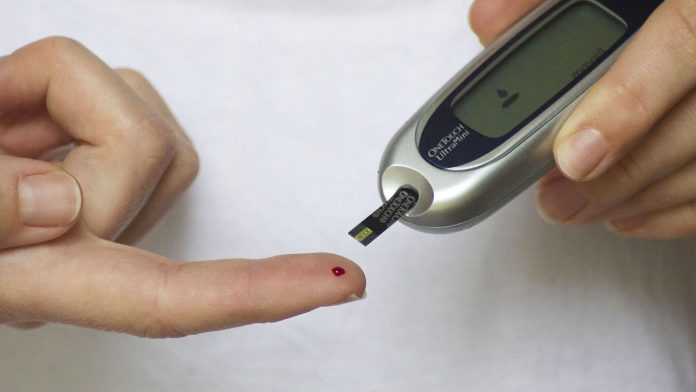 There is now a total of 4.6 million people living in the UK with Type 2 diabetes, according to new reports from Diabetes UK.
Almost nine in ten people have been diagnosed with Type 2 diabetes. It is estimated that there are nearly one million people currently living with the condition who don't know they have it because they haven't been diagnosed.
This means that the total number of people in the UK living with diabetes, including those currently undiagnosed, has now reached 4.6 million.
Preventing Type 2 diabetes
Unlike Type 1 diabetes, which isn't currently preventable, three in five cases of Type 2 diabetes can be prevented or delayed by making healthier lifestyle choices, by helping people understand their own risk of developing the condition − and how to reduce it – and by securing early diagnosis for those known to be at high risk.
There are an estimated 12.3 million people at increased risk of Type 2 diabetes in the UK, and obesity is the leading cause in most of the preventable cases.
Three in five women and two in three men are overweight or obese, while 22% of children are overweight or obese in their first year of primary school in England.
What does Diabetes UK say?
With so many at risk of Type 2 diabetes, Diabetes UK has called on the government to take further action against childhood obesity by introducing restrictions on junk food advertising to children and supermarket price promotions for unhealthy foods.
"Diabetes is the fastest growing health crisis of our time, and the fact that diagnoses have doubled in just 20 years should give all of us serious pause for thought," said Chris Askew, chief executive of Diabetes UK.
"Both Type 1 and Type 2 diabetes are serious conditions that can lead to devastating complications such as amputation, blindness, kidney disease, stroke and heart disease if people don't receive a timely diagnosis and begin receiving the right care.
"With more than 12 million people across the UK at risk of developing Type 2 diabetes, and prevalence of both Type 1 and Type 2 diabetes still on the rise, it's clear there's a huge amount of work to be done.
"We want the government to recognise the seriousness of the growing diabetes crisis, take action to help those at increased risk, and help us turn the tables on this devastating condition."