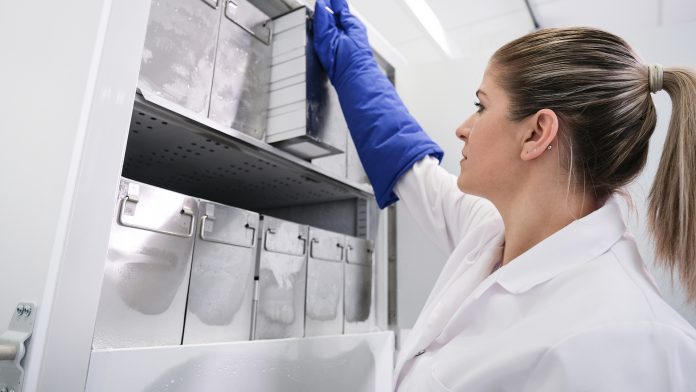 B Medical Systems explain how their ultra-low freezers can offer valuable cold chain solutions for the burgeoning cell and gene therapy market.
Many cell and gene therapy solutions have shown considerable promise as a source of possible treatments for a wide range of chronic disorders. However, these sophisticated therapies introduce additional barriers such as the requirements for ultra-low and cryogenic storage, which affect numerous steps of the biomedical solutions' life cycles, from their development to their administration.
The key prerequisite for any preservation method is the stability a product can offer to support successful clinical outcomes. Expensive and cumbersome preservation methods contribute significantly to the cost of these technologies and limit the use of cell and gene therapy products. As a result, reliable, simple-to-use and cheaper options are critical for the adoption and sustainability of such scientific applications.
Cell and gene therapy solutions
The clinical applications for cell and gene therapies have experienced countless challenges and setbacks over the last three decades. However, recently there have been significant advances in modern medicine, and products are making their way into the market.1 Cell and gene therapy solutions, also known as advanced therapy medicinal products (ATMPs), are biopharmaceuticals for human use based on cells, tissues, or genes. These products are used to treat diseases that, for a long time, have been considered chronic conditions.
Cell therapy products include cellular immunotherapies, cancer vaccines, and cells for therapeutic indications such as hematopoietic stem cells (HSC), human embryonic stem cells (hESC), and induced pluripotent stem cells (iPSC), which are somatic cells that have been genetically reprogrammed to have pluripotent stem cell characteristics.2 These cells can come from autologous (from the same individual) or allogeneic (from someone else) sources.3
On the other hand, gene therapy comprises a range of techniques for altering the expression of a person's genes or repairing defective ones. This is accomplished by transferring nucleic acids (DNA or RNA) to a patient's somatic cells, resulting in a therapeutic impact that corrects genetic abnormalities or overexpresses therapeutically important proteins.4 Gene therapy products can be plasmid DNA, viral vectors, bacterial vectors, and more,5 and there is promising evidence that these kinds of ATMPs could be used to treat a wide range of diseases, including cystic fibrosis, cancer, diabetes, heart disease, and haemophilia.6
While at present, there are a limited number of commercially available cell and gene therapy-based solutions, trials of hundreds more are currently ongoing in registered clinical trials,3 with the expectation that at least 10-20 ATMPs will be authorised each year by 2025.7 With so many solutions in the pipeline, it is important to understand whether they will require specialised cold chain solutions to be safely stored and transported.
Gene therapy solutions are inherently more stable than cell therapy solutions, as their storage and distribution can typically leverage approaches taken from conventional pharmaceuticals and biologicals. This is particularly true as cell therapy solutions are unique in that they consist of highly labile mammalian cells which can remain viable only within narrow ranges of time and temperature.8 For example, stem cells, depending on their type, will require storage temperatures ranging from -80°C to -196°C.9
This highlights the need for reliable cold chain systems able to ensure the storage and timely delivery of consistently reliable and effective cell and gene therapy solutions to the point of administration. Furthermore, although cryogenic freezing will be the most used in this space, there are several scenarios warranting the use of ultra-low freezers such as the preservation of microbial stocks and the storage of human cells and tissues, depending on the intended storage duration of the biologicals.10
Reliable Ultra-Low Freezers for the storage of ATMPs
B Medical Systems S.à r.l is a global leader in the manufacturing and distribution of innovative medical cold chain solutions, including ultra-low freezers.
The company currently produces five different models of ULTs across all its business segments, with storage capacities ranging from 217L to 900L. These models can reach temperatures as low as -86°C and as high as -20°C and are renowned worldwide for their safety, quality, reliability, and energy efficiency.
B Medical Systems' ultra-low freezers use an advanced cooling system to ensure a constant and even temperature distribution across the entire cabinet. This, along with the insulated inner doors, improved gasket seals, frames, and insulation enable the uniform temperature distribution required to provide a reliable storage environment and optimal sample safety. Moreover, the models offer superior pull down, recovery, and holdover times due to their structure, design, and technology which maintain the cabinet at the intended temperatures even during adverse events.
These ultra-low freezers also use natural refrigerants to reduce the environmental impact of using such important refrigeration solutions while increasing overall cooling efficiency. All ULT models by B Medical Systems are medical devices classified EU MDR Class IIa and US FDA Class II, and the company also offers models with the Energy Star certification.
Finally, the company's ULTs are also designed with integrated audio-visual alarms that indicate high/low temperatures, open doors, sensor failures and other possible technical failures, and are compatible with °B Connected, a cloud-based remote monitoring software enabling the holistic remote monitoring of the ultra-low freezers including the acquisition, recording, and visualisation of the temperature data. The software also has the ability of alarm forwarding via email or SMS and is compliant with the 21 CFR Part 11 (subpart A and B) regulation.
Ultra-low freezers as an alternative freezing environment
An appropriate cold chain for cell and gene therapy solutions should not only maintain the stability of the products but should also use operational methods that require less expensive facilities and equipment for larger-scale biobanking. Even though a universal cryopreservation method appears improbable due to the diversity of the products and their varying temperature profiles, multiple studies have shown that storing products at temperatures around -80°C in ultra-low temperature freezers can be effective for a wide range of them. This makes ultra-low temperature freezers a viable option for laboratories engaged in cell and gene therapy research, allowing them to reliably store extremely thermosensitive and valuable samples in an alternative freezing environment.
References:
1  Shahryari, A., Saghaeian Jazi, M., Mohammadi, S., Razavi Nikoo, H., Nazari, Z., Hosseini, E. S., Burtscher, I., Mowla, S. J., & Lickert, H. (2019). 'Development and Clinical Translation of Approved Gene Therapy Products for Genetic Disorders'. Frontiers in Genetics, 10, 868. https://doi.org/10.3389/fgene.2019.00868
2  Hanna, E., Rémuzat, C., Auquier, P., & Toumi, M. (2016). 'Advanced therapy medicinal products: current and future perspectives' Journal of Market Access & Health Policy, 4, 0.3402/jmahp.v4.31036. https://doi.org/10.3402/jmahp.v4.31036
3  Hunt, C. J. (2019). 'Technical considerations in the freezing, low temperature storage and thawing of stem cells for cellular therapies'. Transfusion Medicine and Hemotherapy, 46(3),134–150. https://doi.org/10.1159/000497289
4  Collins, M., & Thrasher, A. (2015). 'Gene therapy: progress and predictions. Proceedings'. Biological Sciences, 282(1821), 20143003. https://doi.org/10.1098/rspb.2014.3003
5  Shukla, V., Seoane-Vazquez, E., Fawaz, S., Brown, L., & Rodriguez-Monguio, R. (2019). 'The landscape of cellular and gene therapy products: Authorization, discontinuations, and cost'. Human Gene Therapy Clinical Development, 30(3), 102–113. https://doi.org/10.1089/humc.2018.201
6  Deng, H. X., Wang, Y., Ding, Q. R., Li, D. L., & Wei, Y. Q. (2017). 'Gene therapy research in Asia'. Gene Therapy, 24(9), 572–577.   https://doi.org/10.1038/gt.2017.62
7  FDA. (2019). Statement from FDA Commissioner Scott Gottlieb, M.D. and Peter Marks, M.D., Ph.D., Director of the Center for Biologics Evaluation and Research on new policies to advance the development of safe and effective cell and gene therapies
8 Meacle, F., Salkin, J., Rice, M., & Harris, I. (2016). 'Key considerations of cell and gene therapy cold chain logistics. Cell and Gene Therapy Insights', 2(2), 223–236. https://doi.org/10.18609/cgti.2016.025
9  McCullough, J., Haley, R., Clay, M., Hubel, A., Lindgren, B., & Moroff, G. (2010). 'Long-term storage of peripheral blood stem cells frozen and stored with a conventional liquid nitrogen technique compared with cells frozen and stored in a mechanical freezer'. Transfusion, 50(4), 808–819. https://doi.org/10.1111/j.1537-2995.2009.02482.x
10 Meneghel, J., Kilbride, P., & Morris, G. J. (2020). 'Cryopreservation as a Key Element in the Successful Delivery of Cell-Based Therapies-A Review'. Frontiers in Medicine, 7, 592242. https://doi.org/10.3389/fmed.2020.592242
This article is from issue 23 of Health Europa Quarterly. Click here to get your free subscription today.
Contributor Details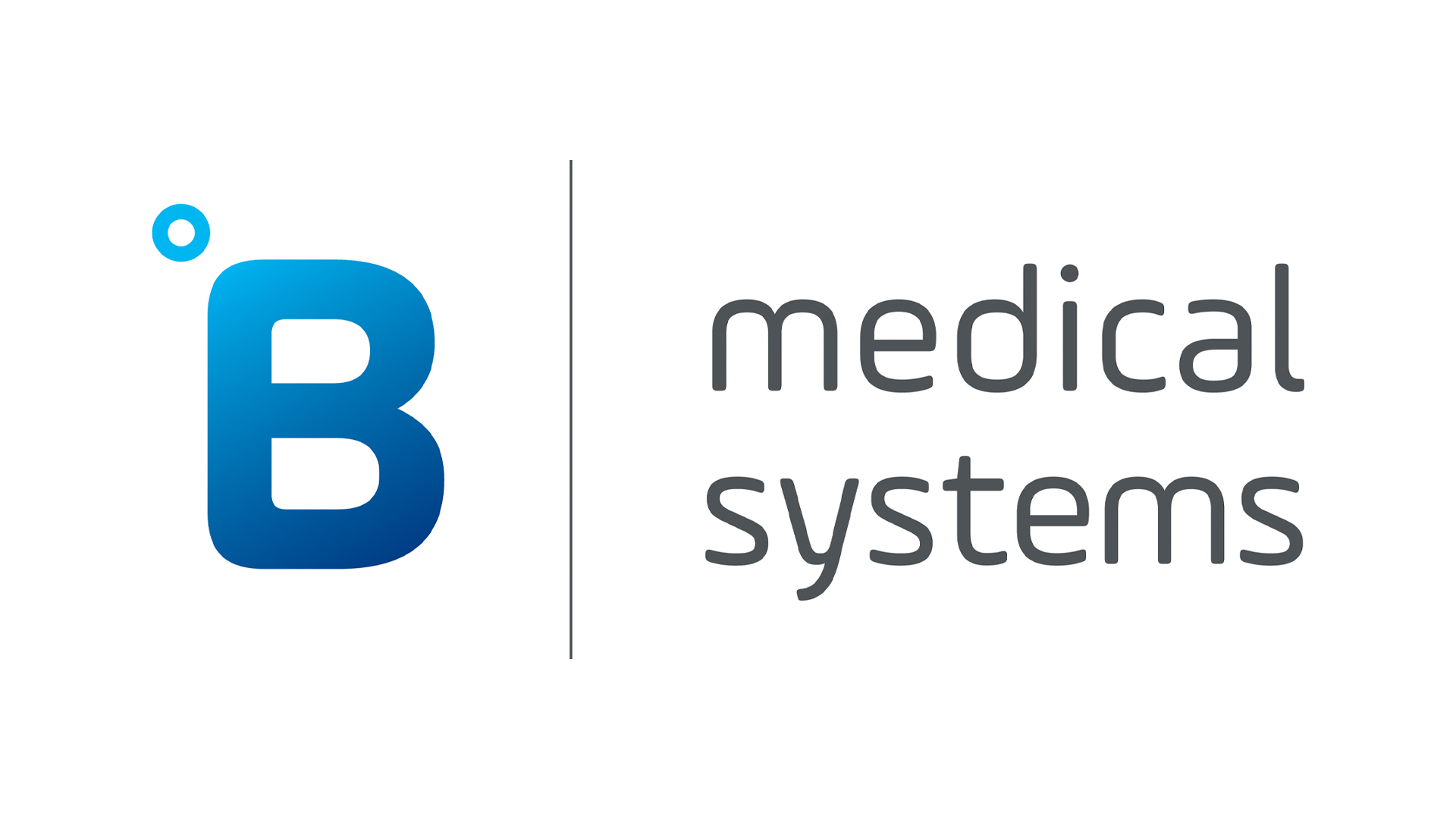 Recommended Related Articles