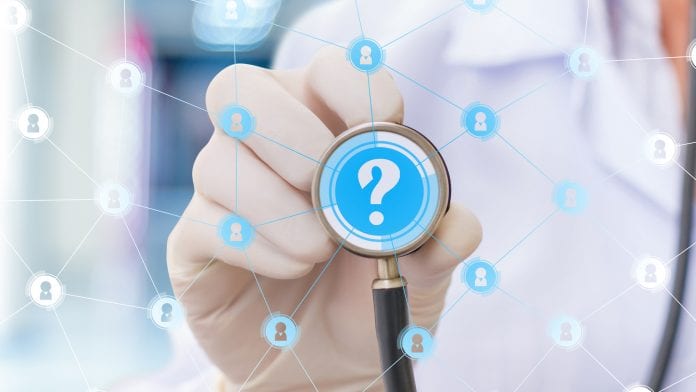 September marks World Autoinflammatory Awareness Month – a time for organisations, patients, carers, and families to raise the profile of these rare and complex conditions.
Autoinflammatory diseases are a group of rare and sometimes debilitating conditions caused by genetic mutations that cause a person's immune system to attack the healthy cells in their body. There is currently limited awareness of these conditions and patients often have long journeys to diagnosis. Symptoms of these types of conditions can include fever, gastrointestinal issues, ulcers, inflammation of the skin and joints, rashes, and anaemia, to name a few.
Health Europa's digital editor Stephanie Price spoke to Rachel Rimmer, founder and chair of Rare Autoinflammatory Conditions Community – UK (RACC-UK), to find out more about these conditions during World Autoinflammatory Awareness Month.
Raising awareness of autoinflammatory conditions
RACC-UK is the UK's only patient-run charity for patients and families suffering from rare autoinflammatory conditions, and for awareness month the charity is sharing patients' stories to help educate and empower patients.
Rimmer, who is a patient living with a rare autoinflammatory condition known as Hyper IGD Syndrome (HIDS), said: "There is little knowledge and understanding of these conditions here in the UK, requiring specialist care from Rheumatology, Immunology, Nephrology, and Gastroenterology. Patients with Autoinflammatory conditions have often endured a long delay to diagnosis which impacts on long-term health and quality of life.
"Autoinflammatory conditions are rare genetic diseases which often leave patients feeling vulnerable and isolated with little support."
Rimmer's condition affects approximately 300 people worldwide. Due to the rarity of Hyper IGD Syndrome, she was seen for a number of different conditions before reaching a diagnosis.
Rimmer said: "I have had symptoms from birth and doctors spent 16 years considering other possible diagnoses such as rheumatoid arthritis and Crohn's Disease before considering genetic testing for HIDS. Due to its rarity and complexity, it is very difficult to manage.
"Receiving my diagnosis was a rollercoaster ride. As a result, I have spent most of my life feeling isolated, and not being able to share my frustrations with other patients. After coming across other UK patients, it was evident that there were specific UK issues regarding genetic testing, reaching a diagnosis, and accessing treatments. So, I have taken the plunge and created this organisation to try and improve the lives of UK patients with these rare conditions."
The impact of COVID-19
COVID-19 has put a halt to many normal health services, leading to patients receiving delayed diagnosis for life threatening conditions such as cancer and strokes. Patients living with autoinflammatory conditions have also been dramatically impacted by the current pandemic, as many of them manage their conditions with immunosuppressant drugs, meaning they have needed to go into shielding, and others have had their routine care disrupted.
Rimmer said: "Where patients are taking steroids or two biological therapies for their treatment, patients were advised to shield. Now shielding has been paused in the UK, some patients have returned to work or school if it is classed as a COVID safe environment. Most patients would require a risk assessment within their workplace before returning to their work environments.
"During lockdown, patient engagement with RACC-UK increased on a weekly basis. We began to hold Zoom meetings for patients to provide an opportunity to talk about their experiences and challenges. Many healthcare services were put on hold, so patients were relying on virtual calls with their medical professionals.
"Patients also reported that their local access to routine blood tests were extremely restricted, and in some cases, not available at all. As an advocate, I have also contacted Health and Education Ministers across the UK to highlight the risks and challenges that children and young people may face returning to education."
Improving care for autoinflammatory patients
Genetic testing is vital for autoinflammatory patients in order to properly understand how to manage their conditions, and Rimmer says RACC-UK wants all UK patients, directly or via parents and carers, to have genetic testing to help reach a diagnosis for autoinflammatory conditions.
She believes more needs to be done to support these patients in the UK. She said: "We need UK patients, parents and carers to be able to access the right treatment through the NHS. For the public, carers, and medical professionals to be well educated about both the emotional and physical effects of Autoinflammatory Conditions, and for all patient care to be well co-ordinated.
"All patients, parents, and carers also need to be able to access relevant disability and sickness benefits for financial support such as Disability Living Allowance or Personal Independence Payment, Employment and Support Allowance, and Carers Allowance."
To find out more about RACC-UK visit raccuk.com.