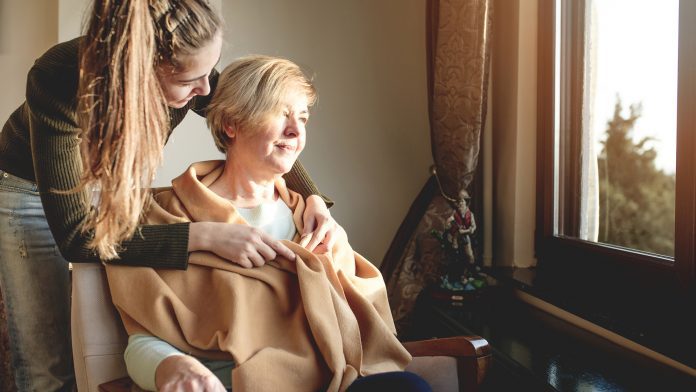 Researchers have identified the molecular causes of early onset Parkinson's disease, creating a pathway for new treatments. 
The average age of Parkinson's disease onset is 60 years old, and the condition affects 3% of the population over 65 years old. However, some people develop the disease earlier in life, anyone who develops Parkinson's before the age of 40 years old is regarded as having early onset Parkinson's.  
A team of researchers from the Faculty of Medicine and Health Sciences, the Institute of Neurosciences of the University of Barcelona, and the Bellvitge Biomedical Research Institute (IDIBELL) set out to decipher the molecular mechanism that causes the mutation of the adenosine type 1 receptor gene, which is associated with early onset Parkinson's. 
The study also includes participation from the Autonomous University of Barcelona (UAB), the Luxembourg Institute of Health (LIH) and the National Institutes of Health (NIH) in Baltimore (United States). 
The findings have been published in the journal Biomedicine and Pharmacotherapy. 
What is Parkinson's disease?
Parkinson's disease occurs when parts of the brain become progressively damaged over many years. Symptoms of the disease include involuntary shaking in the body, slow movement, and stiff and inflexible muscles.  
People with Parkinson's disease can also experience a wider range of physical and psychological problems, such as balance problems, loss of sense of smell, and sleeping problems. Cases of depression and anxiety are also common in people who suffer from the disease.  
The team, led by Professor Francisco Ciruela, focused on the study of the mechanistic field of the mutation of the brain receptor, as this had previously been identified as a potential cause of early onset Parkinson's.  
Molecular disruption can cause early onset Parkinson's
The study revealed that the mutation reduced the receptor's capability to interact with other adenosine receptors. This caused the neuronal circuits' excitability in the brain region called the striatum to increase.  
"We propose that the inability of both adenosine receptors to interact would generate glutamatergic hyperexcitability in the neuronal circuits of the striatum, a key mechanism in the pathogenesis of early onset Parkinson's", explained Francisco Ciruela, professor of the Department of Pathology and Experimental Therapeutics of the University of Barcelona and head of the IDIBELL Research Group on Neuropharmacology and Pain.  
Adenosine receptors are used to assemble G proteins in the brain, and they are involved in motor functions. Previous research had suggested that adenosine receptors may be involved in the development of Parkinson's disease. 
The researchers found the mutations to the brain receptor they had studied were affecting the type 1 adenosine receptor. This mutation had an inhibitory effect on its counterpart, the type 2 adenosine receptor. This inhabitation facilitates the release of glutamate and increases the circuit's excitability. 
According to the researcher's conclusions, the mutation can prevent both adenosine receptors' molecular and functional interaction. This can facilitate glutamate release, which causes hyperexcitability in the striatum neuronal circuits. 
Recommended Related Articles