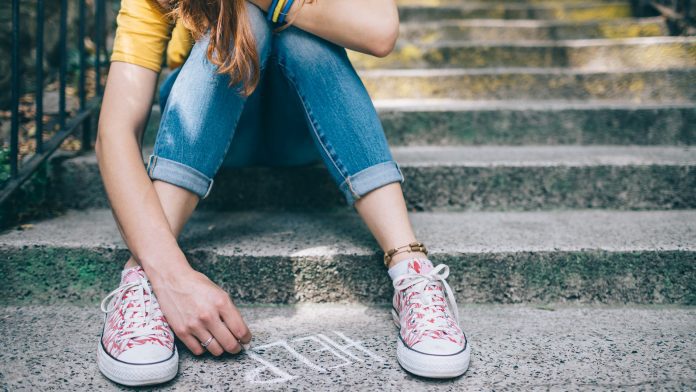 Following this year's European Mental Health Week, Health Europa Quarterly spoke to Mental Health Europe about the importance of supporting young people's mental Health.
Mental health issues can be incredibly complex and stem from a myriad of factors. For young people in particular, exposure to risk factors that can negatively affect them at such a critical life stage can have detrimental effects on their overall health and wellbeing, now and in later life. According to the World Health Organization (WHO), depression, and anxiety account for two of the top five disease burdens affecting children and adolescents in the WHO European Region with suicide being a leading cause of death among 10 to 19-year-olds. Undoubtedly, our increasingly online world and exposure to a global health crisis, have had a profound effect on young people's mental health and their development. More young people are coming forward seeking support, which means it is vitally important that the resources are there to support them.
This year's European Mental Health week sought to raise awareness of youth mental health by advocating a 'Speak up for mental health' campaign and encouraging young people to seek support and share their stories. The annual pan-European initiative is spearheaded by Mental Health Europe, Europe's largest independent mental health NGO which is committed to mental health promotion, prevention of mental-ill health and ending stigma through policy recommendations and collaboration with key European institutions and international bodies. With recent figures indicating a sharp rise in mental health issues as a consequence of the COVID-19 pandemic, Health Europa Quarterly spoke to Mental Health Europe's communications manager, Jackie Mellese, about the policy priorities for safeguarding the welfare of young people.
This year's European Mental Health Week focused on youth mental health, why was it important to address and raise awareness of the mental wellbeing of young people, in particular, this year?
Numerous reports by UNICEF and OECD detail rising numbers of mental health problems among European youth. Young people have been disproportionately impacted by the COVID-19 pandemic and mental health problems among people aged between 15 and 24 have doubled in the past two years.
Furthermore, a recent report by UNICEF warned that suicide is the second leading cause of death among young people in Europe and that nine million adolescents in Europe (aged 10-19) experience problems with their mental health.
Various reports reveal that young people are among the groups most at risk of marginalisation and are impacted by socioeconomic determinants of health and wellbeing. Too many children and young people are unfortunately not getting help early enough. The data speaks for itself; immediate action is needed to address the challenges around mental health for young people in Europe.
Can you outline the key goals of this year's campaign and how you would like to see policymakers address the mental health challenges associated with the pandemic?
Since around half of the mental health problems affecting people in adulthood develop during or before adolescence, addressing young people's mental health is not only a question of guaranteeing their wellbeing and ensuring that they can realise their full potential. It is also a matter of prevention and of building mentally healthy societies. Urgent and immediate policy action is required to shape a brighter future for all and especially for young people.
The European Union and its Member States already have diverse instruments that could be used to address the challenges and barriers that young people face and that impact their mental health. Initiatives and instruments such as the European Semester cycle, the Child Guarantee, the European Pillar of Social Rights and its Action Plan, and various funding streams are just some examples of tools where mental health should be better integrated and mainstreamed to maximise impact.
However, the European Union (EU) does not currently have an action plan dedicated to mental health to ensure such integration. It would be appropriate for the European Commission to develop a European Mental Health Strategy, which has been recommended by the Council of the EU, the European Parliament and various civil society organisations.
The crux of the challenge is that mental health system change requires joint action to ensure adequate prevention of mental health problems, meaningful empowerment, and active engagement of young people in decisions about their mental health, as well as targeted mental health support at every stage of life. To address the three pillars of prevention, empowerment and support, Mental Health Europe has provided detailed policy recommendations and actions on the way forward.
What are the key challenges that young people currently face when accessing care and support?
First of all, mental health support was not fully available and accessible to everyone before the pandemic and this has been further disrupted across the board since March 2020. Closures of educational institutions (schools, universities) have left young people facing an uphill battle in terms of securing their future. School closures have also interrupted daily routines and social interactions that used to function as protective factors for young people's wellbeing and were useful in detecting early stages of distress as well as ensuring support was sought early.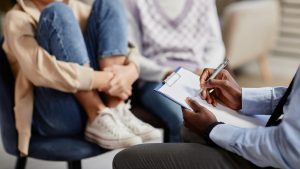 Young people's opportunities for adequate employment and an adequate transition into the labour market have also decreased, with the implication that the overall wellbeing of a generation has become more precarious.
All these factors have contributed to young people feeling more isolated, delaying, or waiting until the levels of distress and discomfort have become severe.
There are some effective strategies to prevent stress and learn how to spot the warning signs of mental ill-health, but these are often not available to children and young people.
Although schools are dedicating time to teaching children how to be physically healthy (eating adequate fruit/vegetables and exercising for example), basic mental health literacy is not available in most cases. Investing in mental health literacy and including mental health in the school curricula could be a first step towards ensuring adequate prevention of mental health problems and a reduction of stigma, which in turn would facilitate children's and young people's access to support.
Furthermore, young people must be meaningfully empowered and actively engaged in decisions about their mental health. And finally, young people should be provided with targeted mental health support at every stage of life such as affordable and accessible mental health care, especially for the most vulnerable groups.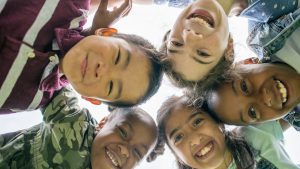 Do you think the narrative around mental health is changing and people feel more comfortable discussing their mental wellbeing? What are the potential barriers to this, and can you outline any initiatives that Mental Health Europe is supporting to end mental health stigma?
Stigma and misconceptions around mental health continue to be prevalent and are barriers to people feeling comfortable voicing how they feel and seeking support when needed. When we ignore mental health issues in our society, we reinforce stigma and prevent people from seeking the help they need.
Mental health also continues to be perceived as less important than physical health. While we may seek solutions to overcome physical health problems and are motivated to take care of our physical health, we are often sceptical, fearful, or neglectful when it comes to taking care of our mental wellbeing.
If we can break down that stigma, we will become a society which is more informed and supportive of those who may encounter mental health problems. Awareness campaigns are important to create greater recognition of the burden of mental health for individuals, our society, and the economy. Such actions help to open our eyes to the scale of the problem.
The European Mental Health Week is Mental Health Europe's flagship initiative aiming to raise awareness about the importance of mental health in our everyday lives as well as break down stigma and other barriers to good mental health.
Over the years, we have seen an increasing number of people speaking up and holding conversations about mental health. The pandemic has also contributed to the opening of this dialogue. Nevertheless, stigma and misconceptions still exist. Of course, we must continue to talk about mental health – it is the only way we can break down the stigma and become a society that is better informed.  Besides such initiatives and educational campaigns to address stigma and encourage people to seek help, it is important to seek action at the level of policy.
Greater recognition of the burden and the impact of mental ill- health, the years of life lost and the economy is required. We must open our eyes to the scale of the problem and recognise the need to build an integrated approach to care and provide adequate help as early as possible to tackle the socio-economic determinants of mental-ill health.
We need to continue with awareness-raising and educational campaigns to address stigma and encourage people to seek treatment and get help. These awareness campaigns must go together with encouraging policymakers to address the situation to have meaningful change.
Can you share any examples of good practice that have helped young people cope with the impact of the COVID-19 pandemic?
Mental Health Europe has developed a Short Guide for Young People on Mental Health to help navigate young people through their mental health journey. This guide may not provide all the answers, but it offers concrete actions and steps to gain better control over one's mental health journey as well as where to seek professional help if needed.
Finally, during the pandemic, Mental Health Europe created a map of helplines and services to support people's mental health during the COVID-19 crisis and beyond.
Jackie Mellese
Communications Manager
Mental Health Europe
www.mhe-sme.org
www.mhe-sme.org/emhw
https://www.linkedin.com/company/mental-health-europe/
https://www.facebook.com/mentalhealtheurope/
https://twitter.com/MHESME
https://www.youtube.com/channel/UCJKse8Z6x0tyYmUoi-wWIxA
This article is from issue 22 of Health Europa Quarterly. Click here to get your free subscription today.
Recommended Related Articles