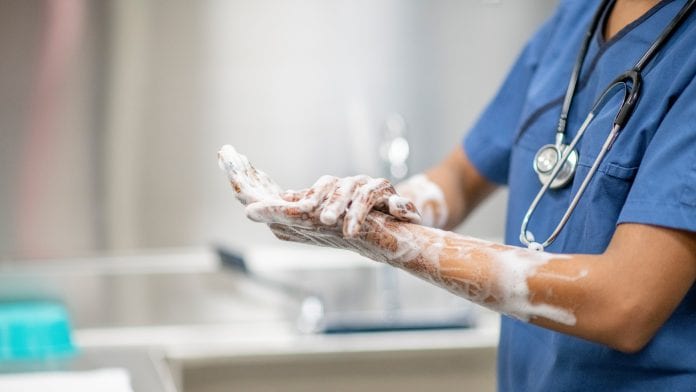 Infection control reform in hospitals and care homes across the globe is needed urgently, say experts.
The COVID-19 pandemic has presented new challenges for healthcare systems across the globe, and whilst governments ensure sufficient measures are taken to stop the spread of the infection, experts are calling for urgent infection control reform as the crisis presents the opportunity to improve healthcare and provide better health outcomes for citizens.
The call comes as leaders in infection control and disease prevention across the world came together for the inaugural iClean 2020 conference to discuss infection control reform in hospitals and aged care facilities in light of the COVID-19 pandemic.
Global infection control reform
Keynote speaker, Professor Pittet, Chair of Clean Hospitals, and Director of the Infection Control Programme and World Health Organisation (WHO) Collaborating Centre on Patient Safety at the University of Geneva Hospitals, Switzerland, has said that there has never been a more pertinent time to address infection control in global healthcare systems.
As part of the call for urgent infection control reform, the 'Clean Hospitals' initiative hopes to improve quality and outcomes in hospital and care home settings through the creation of better procedures, training, auditing and, management processes.
Professor Pittet said: "During this devastating COVID-19 pandemic, up to one in five people who contracted the virus globally are healthcare workers, and we saw similar numbers in the SARs and MERS outbreaks.

"Furthermore, aged care residents accounted for 29% of COVID-19-related deaths in Australia, and this rate is even higher in Europe, the United States and the United Kingdom, who have been hardest hit by the pandemic.
"We are therefore calling for urgent reform in our approach to cleaning and disinfection in hospitals and aged care homes."
COVID-19 is an opportunity for better management
Also presenting at the iClean 2020 conference, hosted by Interclean Managed Services and supported by Clean Hospitals, was Dr Ruth Carrico, Professor and Family Nurse Practitioner in the Division of Infectious Diseases, and Clinical Director of the Global Health Center Vaccine and International Travel at the University of Louisville School of Medicine, USA.
Dr Carrico said: "Reforming hospital and aged care disinfection systems can not only help to continue to manage COVID-19, but also reduce the incidence of other hospital and aged care facility-acquired infections.
"We need to look at hospitals and aged care facilities as a 'patient' that requires a cohesive and interdependent team to care for it. While in some ways, the COVID-19 pandemic has revealed flaws in the way we control infection, it has also provided an opportunity for us to reform these systems to better manage future outbreaks."