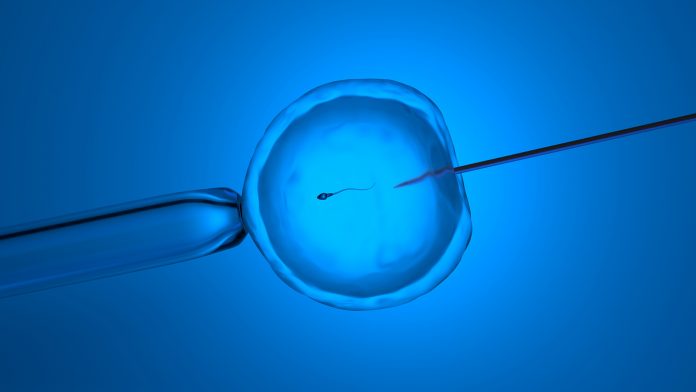 Researchers have developed an Artificial Intelligence technology that can determine
in vitro
fertilised embryo has a normal number of chromosomes. 
Having an abnormal number of chromosomes, a condition called aneuploidy, is a major reason why embryos derived from in vitro fertilisation (IVF) fail to implant or result in a healthy pregnancy. One of the current methods for detecting aneuploidy involves the biopsy-like sampling and genetic testing of the embryo cells. This process is costly and invasive. However, using Artificial Intelligence technology could predict aneuploidy without the need for a biopsy.   
"Our hope is that we'll ultimately be able to predict aneuploidy in a completely non-invasive way, using artificial intelligence and computer vision techniques," said study senior author Dr Iman Hajirasouliha, associate professor of computational genomics and of physiology and biophysics at Weill Cornell Medicine and a member of the Englander Institute for Precision Medicine. 
The findings were published in The Lancet Digital Health.  
IVF experts need new therapies
As the demand for IVF services grows, IVF experts are looking for new ways to improve success rates, to achieve more successful pregnancies with fewer embryo transfers.  
To obtain information about the chromosomes, healthcare professionals use microscopy and a biopsy method called preimplantation genetic testing for aneuploidy (PGT-A), which both can be invasive and not provide the data needed. 
The researchers from Weill Cornell Medicine developed a computational approach that capitalised on the Embryology Laboratory's use of time-lapse photography and teamed up with researchers from the Center for Reproductive Medicine and colleagues in the Englander Institute. 
Previously, in a 2019 study, the teams developed an algorithm using Artificial Intelligence (AI) technology called STORK, that assessed embryo quality as successfully as the IVF clinical staff. For this study, they developed STORK-A as a potential replacement for PGT-A or as a method that determines which embryos should have PGT-A testing.  
STORK-A: revolutionising IVF with Artificial Intelligence technology
The STORK-A Artificial Intelligence algorithm uses microscope images of embryos taken at five days past fertilisation. The IVF clinic staff scored the embryo quality, maternal age, and other relevant information during this process. The Artificial Intelligence technology learns to correlate certain data features, which may be subtle to the human eye, with the chance of aneuploidy. The researchers trained STORK-A on a dataset of 10,378 blastocysts for which ploidy status was already known.  
The team found that the accuracy of the algorithm was nearly 70% (69.3%) for predicting aneuploid versus normal chromosome embryos. Furthermore, in prediciting aneuploidy involving more than one chromosome – complex aneuploidy – versus euploidy, STORK-A was 77.6% accurate. The Artificial Intelligence technology was tested on independent datasets, including one from an IVF clinic in Spain, and found comparable accuracy results.  
This new algorithm, despite being just a proof-of-concept, would make IVF embryo selection less risky, subjective, costly and more accurate.  
"This is another great example of how AI can potentially transform medicine. The algorithm turns tens of thousands of embryo images into AI models that may ultimately be used to help improve IVF efficacy and further democratise access by reducing costs," said co-author Dr Olivier Elemento, director of the Englander Institute for Precision Medicine and a professor of physiology and biophysics and of computational genomics in computational biomedicine at Weill Cornell Medicine. 
"This technology is being optimised with the hope that at some point its accuracy will be close to genetic testing, which is the gold standard and is more than 90 percent accurate," said co-author Dr Zev Rosenwaks, director and physician-in-chief of the Ronald O. Perelman and Claudia Cohen Center for Reproductive Medicine at NewYork-Presbyterian/Weill Cornell Medical Center and Weill Cornell Medicine, and the Revlon Distinguished Professor of Reproductive Medicine in Obstetrics and Gynecology at Weill Cornell Medicine. "But we realise that this goal is aspirational." 
Recommended Related Articles