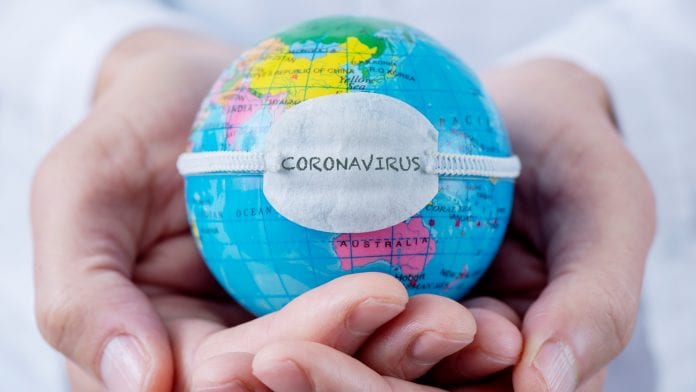 The European Commission has announced that it is granting over €10m from Horizon 2020 to support the research into finding a cure for the coronavirus.
Coronaviruses (CoV) are a large family of viruses that cause illness ranging from the common cold to more severe diseases such as Middle East Respiratory Syndrome (MERS-CoV) and Severe Acute Respiratory Syndrome (SARS-CoV).
The novel coronavirus (2019-nCoV) is a new strain that has not been previously identified in humans. The virus has already spread to 19 countries outside China, with new cases continuing to emerge daily.
The EU commission's response to the coronavirus
It has launched an emergency request for expressions of interest for research projects that will advance our understanding of the coronavirus epidemic, contribute to more efficient clinical management of patients infected with the virus, as well as public health preparedness and response.
With the first cases of the coronavirus being reported in Europe, the funding will support the innovation of two to four research projects, in which applicants need to apply within two weeks (instead of the usual three-month application process).
This rapid action is made possible by a provision of Horizon 2020 for the "Mobilisation of research funds in case of public health emergencies".
Funding from Horizon 2020 to increase the understanding of the disease
Mariya Gabriel, Commissioner for Innovation, Research, Culture, Education and Youth, said: "We are working to mitigate the consequences of a potential larger spread of the Coronavirus outbreak in the EU. Thanks to emergency research funding from Horizon 2020, we will know more about the disease.
"I am proud that following the progress made during the last years, our supercomputer centres stand ready to help researchers in their work to develop new treatment and vaccines. We will be able to protect the public better, and to deal more effectively with the current and any future outbreaks."
Several EU funding projects are already contributing and responding to the coronavirus outbreak including the PREPARE project, which aims to build Europe's capacity for rapid clinical research responses to severe outbreaks with epidemic potential.
Do you want the latest news and updates from Health Europa? Click here to subscribe to all the latest updates, and stay connected with us here.