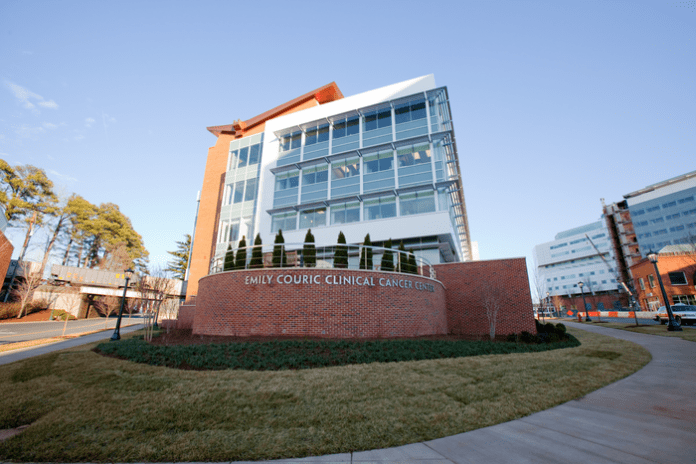 Over $5.75m has been anonymously donated to fund rare blood cancer research to develop innovative treatments.
UVA's National Cancer Institute-designated Comprehensive Cancer Center will use the donation to establish a new Translational Orphan Blood Research Initiative Fund. The initiative has several projects in the pipeline that will support doctors in understanding and treating rare blood cancers.
Anonymous funding will allow the UVA Cancer Center to develop new treatments for rare blood cancers and provide patients access to cutting-edge clinical trials.
Innovating rare blood cancer treatment
The donation will be managed by Thomas P Loughran Jr, MD and director of UVA Cancer Center, and Owen A O'Connor, MD, PhD, an international authority on lymphoma. The fund will support projects researching rare blood cancers, including drug development and a special training fellowship in orphan blood cancers.
The fund will also allow UVA to help subsidise patients' travel costs to partake in clinical trials, opening up life-changing opportunities to tackle rare blood cancer in patients.
"This extraordinarily generous gift will accelerate innovative research in such rare blood diseases," said Loughran, who discovered a rare form of blood cancer called large-granular lymphocytic (LGL) leukaemia and is a leading expert in its treatment.
The anonymous donation will fund Loughran's research into LGL leukaemia with collaborator David J Feith, PhD. The researchers will identify treatment targets and develop new techniques to improve outcomes for patients with rare blood cancer and other malignancies in T-cells.
Planned projects
The donation will also fund O'Connor and Enrica Marchi, MD, PhD, to innovate treatments for two rare blood cancer types, including peripheral T-cell lymphoma and cutaneous T-cell lymphoma.
The planned projects include:
Michael E Williams, MD, and Craig A Portell, MD, plan to develop a clinical study to enhance the treatment for mantle cell lymphoma that was developed by Loughran's team. They are also planning to identify combinations of non-chemotherapy drugs that work better together than individually.
The Cancer Center plans to increase collaborations with top researchers outside UVA. Three $250,000 grants will be allocated to fund the collaborations.
The Cancer Center will provide patients with financial support to cover travel costs for participants to attend clinical trials.
UVA will launch monthly lectures for faculty and staff to keep them up to date on the latest rare blood cancer treatments and developments.
"These initiatives sponsored by this generous gift will further establish UVA Cancer Center as a world leader in rare blood cancers," Loughran said.
Recommended Related Articles