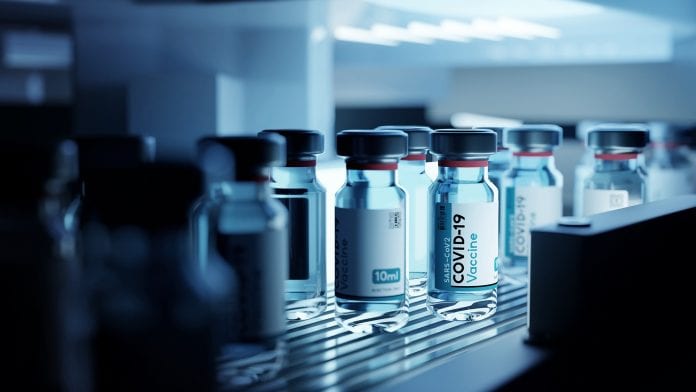 Global leaders of vaccine cold chain technology, B Medical Systems, have revealed that they will be collaborating with India's 1mg, a leading digital consumer healthcare platform and online pharmacy.
The industry standard for vaccine cold chain equipment has signed an agreement with 1mg, which will see them embark on a combined effort to safely store and transport COVID-19 vaccines for its immunisation drives across the nation. In addition, B Medical Systems will be supporting 1mg's COVID-19 vaccination campaigns across Tier 1 cities and metros.
About 1mg
1mg is India's leading online pharmacy and has successfully procured several thousands of COVID-19 vaccine doses, which they will distribute as part of the nationwide vaccination campaigns, having already signed up with multiple corporates, local clinics, and residential societies.
However, to make this vaccination campaign successful, specialised vaccine storage will be required, as COVID-19 vaccines are needed to be stored at temperatures of -18 °C or below. That is where the vaccine cold chain prowess of B Medical Systems comes in, with their global expertise providing excellent infrastructure and a reliable vaccine cold chain to ensure the success of 1mg's immunisation campaigns. B Medical Systems will be guaranteeing this success by supplying ultra-low freezers and transport boxes to 1mg for the transport and storage of COVID-19 vaccines.
Jesal Doshi, the CEO of B Medical Systems, said: "Vaccines are thermosensitive. Hence a highly reliable cold chain is critical to maintaining the potency of these vaccines. The cold chain infrastructure set up by 1mg is commendable, and we are extremely proud to be supporting 1mg in their nationwide COVID-19 vaccination campaigns.
"Our products will ensure that none of the vials are exposed to temperature excursions, and vaccines are administered in their fullest potency. Our remote monitoring solutions ensure that there is end-to-end traceability of the storage conditions.''
Varun Mimani, the Vice President of 1mg, said: "We are proud to partner with B Medical Systems to roll out COVID-19 vaccines across India. 1mg wants to be at the forefront of the COVID-19 vaccination drive in the country by leveraging our strong network and partnerships. The world-class cold chain technology offered by B Medical Systems brings us one step closer to this goal by expanding access to vaccines while ensuring the highest standards of vaccine cold chain maintenance.''
A rich vaccine cold chain history
B medical systems has been operating in the vaccine cold chain field for over 40 years, producing technologies that are proficient in storing any COVID-19 vaccine, with the company supporting a wide array of COVID-19 vaccination campaigns across the world. The company has recently initiated its operations in India, where it is scaling up production to meet the high demand for its products, such as vaccine transport boxes and refrigerators.
Recommended Related Articles